Excellent family-owned italian restaurant La Veranda has reopened in Carshalton under its original management, offering classic italian cuisine at competitive prices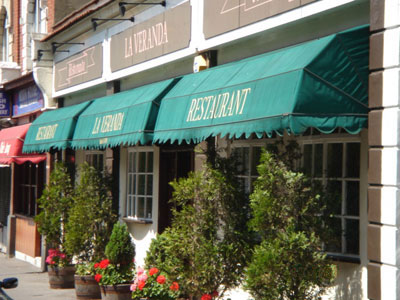 La Veranda restaurant in Carshalton has been serving excellent Italian food to local residents and Londoners since 1974, so when it closed briefly last year many people were disappointed. It is now back in the hands of the original ownership that ran it from 1974 to 2005, maintaining the high standards enjoyed for so many years – classic Italian but with a modern twist!
"We want to provide the same excellent Italian food the original La Veranda offered but also make it more affordable - for couples, families and friends – and lose the stigma attached that it is too expensive and just for special occasions," explain the owners.
Excellent reviews
It seems La Veranda has successfully managed this tricky transition. Reviews for their first few weeks in business have been excellent. The menu boasts an exquisite array of traditional Italian dishes, fresh fish display and homemade desserts and fine wines which are all competitively priced.
"We want our restaurant to be welcoming to local people and to be part of the great local community, as well as offering Londoners the very finest in Italian dining," say the owners. "On Monday to Thursday evenings and Saturday lunch we have a set menu at £14.95 for two courses and £17.95 for three courses, in addition to the a la carte menu. We would love to organise special events and offers for local mums and spread the word about fabulous fresh, local and Italian food!" 
So if you would like to sample the delights of top-quality Italian cuisine in an affordable, friendly, family-run local restaurant, why not give La Veranda a call?
Read Local Mums' reviews of La Veranda
Contact:
La Veranda
Tel: 020 8647 4370
Email: laveranda@hotmail.co.uk
www.laverandacarshalton.com
La Veranda on Facebook

Opening times:
Mon-Fri 6.00pm – 10.30pm
Sat 12.00-2.00pm and 6.00pm – 10.30pm
Mon–Fri Lunch: Group bookings by reservation in advance only