Busy mums are famously juggling a hundred different projects at once. A local lifestyle management service could be the perfect solution to help you gain control of your life.


Organising our families' lives is a daunting enough job without throwing work commitments, children's parties, building work, house-hunting and picking up the dry cleaning into the mix. For most mums, the 'to do list' is endless.
Wouldn't it be great to just pass on your to do list to a trusted third party and let them literally take care of business for you?
This is where The Time Trader comes in. Working across London and Surrey this one-stop shop offers a huge number of services from arranging that ideal holiday to creative storage solutions. 
"The Time Trader's rates are some of the lowest around," says founder Gary Turner. "And with no membership fee or minimum charge you can let The Time Trader organise your life as little or as much as you like."
In expert hands
After spending ten years as a personal assistant and office manager in the corporate world founder Gary was aware how busy people were unable to find time to do all the things they needed or wanted to do.  
So armed with the skills and knowledge of organising and problem-solving Gary set about finding a way of releasing people from their forever-growing list of chores.  That's when the idea of The Time Trader was born.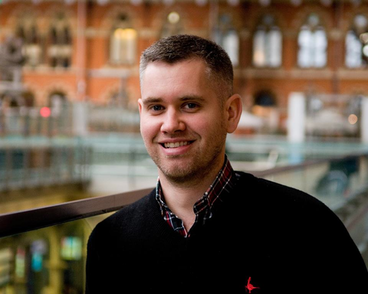 Gary Turner, Director of The Time Trader
Giving back time
"Over recent years there has been an enormous increase in 'time poor' individuals and families," says Gary. "Especially in London and the Home Counties. It was clear to me that these people would benefit hugely from having their own dedicated lifestyle manager."
"We found that no matter how hectic our clients' personal or professional lives are we can devote our time to help busy people take back control of their elusive free time," adds Gary. "We can give our clients the freedom to do the things they enjoy or focus on their higher priorities."
The Time Trader's hourly rates are some the lowest around and you can buy blocks of hours to reduce this further.  "What's great about The Time Trader is that unlike most lifestyle management and PA services the company doesn't charge a membership fee and there's no minimum charge," explains Gary.
So if you are drowning under a mountain of errands why not give The Time Trader a try? It could be your first step towards a less stressful life!
Find out more about The Time Trader and read Local Mums' reviews

Contact Gary:
Tel: +44 (0) 7730566730
gary@thetimetrader.co.uk
www.thetimetrader.co.uk