Local Mums recommend the best personal trainers and confidence coaches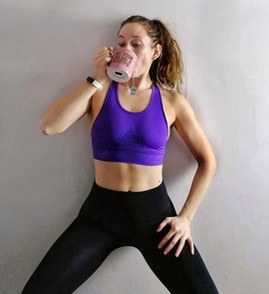 "I highly recommend Beauspoke Coach to Local Mums. I've really enjoyed Beau's coaching; her fitness training is fun and engaging and the mindset support has been truly helpful!"
Paula Wilkins
"I recommend Beauspoke Coach to Local Mums. Beau has so much time, patience and abundance of energy when coaching me. I have loved training and chatting with her. I feel more confident in my body and able to stick to the schedule and see-through my plans." 
Casey Patrick

Beauspoke Coach 
"Be your own kind of Beautiful"
My goal is simple - get you active in your body and your thinking. 
There have been many studies now that link exercise to the minds well-being. Endorphins are real. Endorphins make you happy. 
"A one-hour workout is 4% of your day."
You'll be in a better place, once you start moving, to begin to break old/bad/stale habits and create a new healthy routine for yourself. 
As an individual you have patterns and behaviours that hold you back; my goal is to reframe these habits from negative to positive. Break down the old and get you upholding and thriving with the new. 
Drawing from my multi-disciplinary background, I have created a unique coaching style and forever developing to meet your needs.  
Book a consultation today to find the change you've been wanting.
You're worth it.
Contact:
Beau Rambaut
Beauspoke Coach 
Tel: 07540264262
Email: beauspokecoach@gmail.com
www.beauspokecoach.com