Your child's first experiences of playgroups and pre-schools are important steps - for mums too! Local Mums give their recommendations for the best ones in our area here.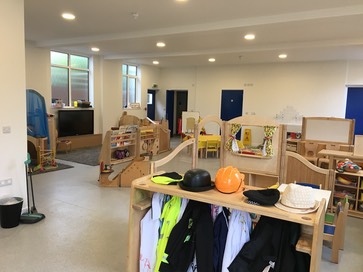 "I highly recommend  Play B C Preschool to Local Mums. Play B C is a lovely preschool. The manager and her team are so committed to providing high-quality education and a nurturing environment. I could see how enthused my daughter was by the topics covered, she loved talking about her day and sharing the things she had learned with me and her Dad. We would also get regular updates from her teachers, both in person and through an online service. It was great to see photos and read about the different things she'd experienced at school. Everyone was very approachable and I liked that there were regular meetings to discuss your child's progress and how to encourage further appropriate development. I saw my child's confidence in forming friendships, expressing herself and independence really grow at Play B C, as well as her academic skills. I recommend them 100%."
Sarah E, Local Mum
"I recommend Play B C Preschool to Local Mums.The ladies at Play B C are such lovely people. They have helped my two-year-old settle in greatly and I am already noticing an improvement in his verbal sounds. I would not hesitate to recommend to other local families"
Lacie M, Local Mum
"I highly recommend Play B C Preschool to Local Mums. It's a wonderful place for learning and growing for children prior to joining full-time education at a bigger school. After sending my son here, I was determined to send my daughter as well who now attends Play B C. I'm impressed with the care and nurturing of the staff and will miss them when we leave."
Amy H, Local Mum




During Lockdown, why not take the virtual tour of Play B C Preschool?
Looking for quality early years provision?  Simple as Play B C!
Play B C is a teacher-led preschool in Wallington for children between two and five years of age.  We began as a pack away setting in a church hall with just five children registered.  Fast forward six years and we now have our own dedicated space and fantastic learning environment.  The team has tripled in size to accommodate continually expanding numbers and now includes three qualified teachers.  
Good preschools have a lasting positive impact in all areas, particularly where a trained teacher is present.  This means sensitive adult interaction and developmentally appropriate activities which help to prepare children for the next phase of their education.  We offer fun yet challenging learning and prioritise relationships with our wonderfully diverse cohort, which has included children with diabetes, autistic spectrum disorders and Down's syndrome.  
Recently we attained 'excellent' score for interaction in an external ratings assessment and secured an Early Years Quality Mark.  We believe that our mixed age provision supports development of language and play in the youngest children and responsibility and empathy in the oldest.  We take trips into the local community at least once every half term and the oldest children visit grandfriends at a local care home once a month.  We also offer weekly yoga.
We are entering into another phase of expansion with development of a second site at Old School House in Carshalton which is due to open in September 2020.  We plan to have enhanced provision here for younger children.  
More than just a place, at Play B C every day is a learning adventure.
Our core values
Respect: We will respect and value your child and the abilities and skills he or she has.
Relationships: We will establish positive relationships with you and your child.
Responsibility: We believe your child can drive and influence his or her own learning.
Come along and see us to find out more!
Contact: 
Marsha Dann
Lead teacher
Play B C Preschool
Tel: 020 8088 4808
Email: info@playbc.co.uk
Play P C Preschool on Facebook
www.playbc.co.uk