Here's our pick of some of the best days out in our area with Local Mums' reviews below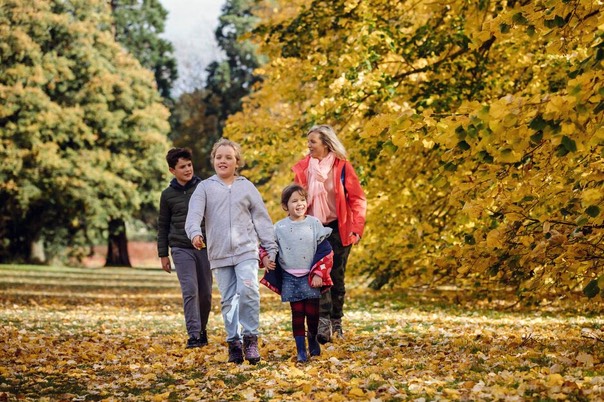 Sutton Ecology Centre 
4 Tyrell Ct, North St, 
Carshalton SM5 2HT 
https://www.facebook.com/Sutton-Ecology-Centre-112749642144819/
Discovery Walk Priory Farm 
9:00 AM - 5:30 PM 
Priory Farm, Sandy Lane RH1 4EJ 
https://www.facebook.com/prioryfarmestate
Chobham Adventure Farm 
Children's Indoor & Outdoor Play 10am-1pm or 1:30pm-5pm. 
Bagshot Road Chobham, Woking GU24 8DB 
https://www.chobhamadventurefarm.co.uk/
Godstone Farm 
09:30 – 16:45  
Tilburstow Hill Rd, Godstone RH9 8LX 
https://www.godstonefarm.co.uk/
Hobbledown 
9am -  5.30pm (last entry 3pm) 
2 to 13 years 
Hobbledown Children's Farm, Horton Lane, Epsom, Surrey, KT19 8PT https://www.hobbledown.com
WWT London Wetland Centre 
9.30am to 5.00pm (last admission 4pm). 
WWT London, Queen Elizabeth Walk, Barnes, London, SW13 9WT https://www.facebook.com/wwtlondon
Natural History Museum 
10.30-16.30 
Cromwell Road, London SW7 5BD 
https://www.facebook.com/NaturalHistoryMuseumAtTring
Tillgate Park Nature Centre 
10:00 – 17:00 
Visitors must enter the zoo during the time slot they have booked. 
Titmus Drive, Tilgate RH10 5PQ Crawley Tillgate park nature centre https://tilgatenaturecentre.wordpress.com/
Buckland, Windmill Church, Reigate Heath - The only church inside a windmill, worldwide.
Friends of Horton Country Park - Golf, farm and riding centre. Countryside walks, events
Merton Abbey Mills - An historic arts riverside village with shops, restaurants
Cobham, Cobham Mill - Restored working water mill. www.cobhammill.org.uk
Croydon Clocktower - Cultural centre, exhibitions, museum, live performances, art house file
Dorking, Box Hill - Mature woodland and chalk downland with amazing views. 
Chertsey, Gogmore Farm Park - Play areas for toddlers and older children, tennis courts
Adventure Kidz 
Allhallows beach
Allington Lock next to Kent Life
Badgers Hill Farm and Cidery 
Bedgebury Pinetum - Forestry England 
Bewl Water 
Bluewater nature trail
Botany Bay
Broadditch Farm Shop with events 
Buttercups Sanctuary 
Buzy bees, New Ash
Capstone Farm Country Park 
Cascades little train 
Chatham Dockyard - with Lego through the ages
Cheeky Dino, Maidstone
Chatam Ski Centre, toboggan run and inflatable donuts on the mini slope. Next to Capstone Park.
Chessington World of Adventures Resort 
Christmas Treee Farm
Cliffe pools 
Cobtree Park - next to Kentlife (large play park £1.50 parking).
Colchester Zoo 
Cyclopark
Danson Park. Play park with water play 
Dartford Central park. Mini splash play area.
Diggerland 
Dover Castle 
Dunloran Park, Tunbridge Wells 
Drusillas Park 
Eagle Heights
Eltham Palace grounds are free. 
Eynesford stream
Folkestone Lower Leas costal Park and fountains at Folkestone harbour 
Folkestone museum
Friars Aylesford
Gillingham Strand 
Godstone Farm 
Guildhall Museum in Rochester
Grain seaside 
Gravesend has the fort gardens. Chantry house museum is free, bunker tunnels are £1. Ppart of the wheels of time trail around Kent.
Greenwich Ecology Park, free with events in the holidays.
Groombridge place
Hall place
Hemsley Conservation Centre
Herne Bay - great crabbing 
Huguenot Museum 
Hobbledown Farm
Hop Farm
Howletts Wildlife Animal Park
Jeskyns Park 
Kearsney Abbey is a fab day
Kent life
Kingsdown beach 
Knockhatch adventure park 
Leeds castle
Legoland 
Little fant farm
Little Street, Maidstone
Longleat Safari Park
Loose village stream
Lower leas costal Folkestone
Lullingston country park
Maidstone museum 
Maidstone Leisure Centre - has soft play and Ice Hills. Next to Mote Park in Maidstone 
Manor park
Marsh Farm 
Millbrook garden centre - events/butterfly experience 
Milton creek country park
Minis bay
Monkeybizz, Medway
Mote park 
Old McDonalds farm (Essex)
Owletts 
Oxleas Woods is lovely
Penenden heath play area and woods
Rare breeds centre
Reindeer Centre
Richborough Roman Fort And Amphitheatre
Riverside Park
Rochester castle
Rochester cathedral
Ruxley Manor - check out events 
Shorne woods country park 
Shrek Experience
Southwater country park. Has a mini beach, dinosaurs, kids' park etc all free
Swanley Park
Teapot Island
Temple Manor (weekends only)
Teston Park
Tilgate Park (fantastic)
Trosley Park - lots of shade 
Tyland barn - Kent wildlife trust
Union windmill cranbrook
Upnor castle 
Walmer paddling pool
Whipsnade Zoo
Wildwood
Wingham
Woburn Safari Park
Woodland trust, Bearsted.
Parks 
Oaks Park 
Carshalton, Nature Trail - Play in the dog free-natural children's play and picnic area. Explore the flora and fauna of the park, particularly the beautiful trees and meadow area.
Carshalton Park 
Ruskin Road, Carshalton, SM5 3DD 
Playground, outdoor gym 
Tennis courts x5 (availability is on a first come basis) 

The Grove Park
Junction of North Street/High Street, Carshalton, Surrey. SM5 3AL   
Playground, outdoor gym, ball park 
https://www.facebook.com/Sassisinthegrove/
Mellows Park 
Two Football mini pitches Stafford Road, Wallington, SM6 9BU 
Outdoor gym, ball park, skate park, playground 
https://www.facebook.com/mellowspavilioncafe
Manor Park 
Manor Park Cafe Throwley Way, Sutton, Surrey , SM1 4AF
https://www.facebook.com/Manor-park-cafe-541830205878154/
Playground, outdoor gym 
Overton Park 
Overton Road, Sutton, SM6 6HW 
1 Football mini-pitch, 1 9v9 pitch, table tennis table, playground, pavilion, changing room, toilet and shower. 
Morden Hall Park NT 
Trim trail 
Morden Hall Road SM4 5JD Morden, UK 
Priory Park 
Bell St, Reigate RH2 7RL
Children's playground with water play in the summer, formal gardens 
Prospect/Heritage walk, lake, skatepark, tennis and ball courts, croquet lawn, cafe 
https://www.facebook.com/friendsofpriorypark/

Tilgate Park Maze
Fun maze within the Walled Garden with a lookout tower in the centre. 
Titmus Drive, Tilgate RH10 5PQ Crawley, UK https://www.facebook.com/tilgatepark

Kingston Gate Playground 
Timber play sculptures including a fairy pergola and a tractor and trailer, multi-play equipment, bark pit, hammock and children's tables and seats. 

The Petersham Gate Playground 
Sandpit area and bark pit with a climbing frame and jumping lily pads, balancing blocks and a hammock, elephant piano (xylophone), see-saw and water play feature.
Cheam Park
Large playground with huge sandpit, walk through the woods to Nonsuch Park, table tennis table, outdoor gym 
Tudor Close, Cheam, SM3 8QS 
Mellows Park 
Two football mini pitches, outdoor gym, ball park, skate park 
Stafford Road, Wallington SM6 9BX 
https://www.facebook.com/mellowspavilioncafe
Hackbridge 
Pirate park/Felnex Park, pirate den, playground Felnex Trading Estate, London Rd, Hackbridge, Wallington SM6 7DS 
Battersea Park and children's zoo
10.00am – 5.30pm
 Fun animal experience with a zoo, animal encounters, large well-equipped play area, gift shop and café Battersea Park SW11 4NJ London
https://www.facebook.com/batterseazoo/
Joseph Hood Park
Pavilion 318 Martin Way, London SW20 9BX
Cricket pitch
Football pitches (three)
Play areas (two)
Paddling pool
Tennis courts
Outdoor table tennis
Bowling green
Richmond Park 
Largest open parkland in London. Fallow and red deer herds
Epsom Downs
Walking and flying kites 
Walking the Wandle trail to Morden Hall Park with a picnic 
Banstead woods
For walks, bluebell-spotting and den building. 
Crystal Palace Dinosaurs 
Crystal Palace Park
For the dinosaurs! https://www.facebook.com/CPdinos/
Local Mums Reviews
If you would like to write a review of somewhere you have been, please send it to info@localmumsmumsonline.com.
Hobbledown Farm, Epsom
"This is like Kidspace in Croydon but outdoors and seeing as its run by the same people this is no great surprise. Some super climbing frames for older kids with wire tunnels that looked a bit painful (!) when the children were shuffling through on their knees 20 foot above ground. There's no shade; none of the toddler equipment they used to have on the lawns and didnt see any animals except a few moody donkeys rearing up becasue they were hot too, so it will be blistering on a hot day. Food and ice cream both expensive, so is gift shop. Basically take your own food and drink, take plenty of sun cream and don't expect to see a farm! Older kids over 1.3 m can do a high wire obstacle course which looked fab. Not for those smaller kids standing underneath looking up enviously as the older children had all the fun! Worth a visit but wait for a deal... And avoid wet days as the climbing equipment didn't seem that non-slip to me. Shame they didn't price it more realistically."
Sarah Peters, Local Mum of Charlotte, aged 7 and Harriet, aged 5.
Honeywood Museum, Carshalton
"I've just taken my nearly-three-year-old and highly recommend. There's dressing up and some lovely toys to play with in the childhood room. Also some buttons to press - always a winner for little fingers. Free entry although I was 'persuaded' to buy a wind up caterpillar from the lovely little shop. Then a coffee in the cafe overlooking the beautiful ponds. Good for an hour or two."
Sarah Gibson, Local Mum of two-year-old daughter
Mayfield Lavender, Banstead
"I just want to recommend Mayfield lavender, Banstead. I went for the first time today with four children and they all loved it! Lots of fun and it was free! Car park and a cafe for a cup of tea! Took some great photos too."
Caroline Brown, Local Mum of William (aged two years).

Henry's House, Croydon
"Hi Ladies, Just thought I would share this with you. I took my son who is 5 and baby who is 16 months down to Henry's house in South Croydon which has just recently opened. Both children had a fab time and in separate areas away from each of the different age groups which is great for the babies so that they don't get pushed or stumbled on by the older children. Something that places like Kidspace offer but don't really regulate as I always find much bigger children in the baby areas. Check it out Henry's House Limited (Soft Play)"
Elsa Santana, Local Mum of two boys (aged 5 and 16 months).

The Ecology Centre, Carshalton
"I would really recommend The Ecology Centre to all Carshalton Mums. It is a lovely, tranquil spot, great for picnics and letting the kids run around and play in the woods and open spaces. There are lots of things to look at, 'bug hotels' and things and information about the wildlife. They usually run activities in the holidays for kids with crafts and trails which are really good. It's a lovely peaceful haven right in the middle of Cashalton. We are really lucky to have it, so lets use it before the Council takes it away!"
Gema Cavia, Local Mum of Eduardo (5 years) and Matteo (3 years).

Guilford Spectrum
Toddler Splash TimeThursday mornings (term time only)"This is a wonderful session for toddlers. There are a few different pools for the children to go in and out of, water slides, model fish, surf boards and a pirate ship to play on. The water is shallow in many places so the children can walk around unaided. One of the pools has lots of bubbles and the wave machine comes on at various intervals."
Hannah Nutley, Local Mum of Jude (2yrs)
The Imperial War Museum, London SE1 6HZ.
"Just spent the day at the Imperial War Museum. It was very good and the boys loved it. I would really recommend it. There is so much to see. To do it all properly it would probably be a good idea to go three or four times. My  boys loved the Blitz exhibition, which is walk-through and interactive; it was really fabulous. There were some parts that we didn't visit, which I thought they might be a bit young for, like the Holocaust exhibition, but that would be great for older kids, especially if they are studying it at school.
I would also recommend driving there. You can easily park in the road outside the museum."
Margaret Ann, Local Mum of Matthew (year 2) and Thomas (year 4).
Village Ceramics, Cheam Village
"Village Ceramics is a wonderful place to take your kids to paint pottery, get creative and messy. They are very child friendly and it is a great place to spend time with your kids."
Esme Camilleri, Local Mum of Lily 9, Charlie 8, Annie 6 and Maisie 2.
Deen City Farm, Morden
"This is a small farm near Morden with a variety of small animals. At certain times of the day there is an opportunity to have a pony ride. There is also a lovely garden with the emphasis on recycling which teaches the children about looking after our environment. My children always enjoy this visit. Entrance is free."
Linda Meehan, Local Mum of three boys. 
The Look Out, Ecological Centre near Bracknell
"There is a great high tower here which looks out over the National Trust grounds. There is a large play area, a wooden castle and a large picnic area. You only have to pay if you go into the centre. I would also recommend the Coral Reef water park nearby which is great for kids of all ages."
Lisa Coe, Local Mum of Ellie (12), Patrick (9) and Sophia (3).
Priory Park, Reigate
"I would really recommend this fantastic playground, with a pirate ship, huge sand and water play area and large pond with ducks. The park is great for bicycles and scooters. There is also a great cafe with lots of outdoor tables in the middle of the park, near the playground."
Gema Cavia, Local Mum of Eduardo (year 1) and Matteo (School Nursery).

West Wittering Beach
"A lovely big sandy beach with lots of parking. NB There is only one cafe, but I still highly recommend it."

Richmond Park
"Lovely big park for walking, with deer."

Wimbledon Park
"Great park with fountains and sandpit. Kids can run and play; it's good for picnics too."
Rachel Castrogiovanni, Local Mum of Joshua (year 1) and Ethan (Pre-school).
Kew Gardens
"I recently had a fabulous day out here with my friend and her four kids. With my two girls, we had six kids between us and they all had a fantastic time. We took the train from Carshalton. There is loads of space to run around, a lovely cafe, great indoor play area and really nice wooden climbing area outside. The greenhouses are huge, with loads to see and the treetop walkway is amazing."
Jo Moroney, Local Mum of Ella (year 2) and Grace (Pre-school).
The Hub, Mitcham
"I thought this play centre was great. It's not too big a space, it's clean and the kids love it. You can also have food and drinks while the kids play."
Jackie Bell, Carshalton Mum of George (Reception), Molly (School Nursery) and Amy (6 months).

London Aquarium
"We really enjoyed it here. Particularly liked the fact that you could re-enter throughout the day. It is quite expensive and didn't like the fact that you have to exit through the gift shop, but there are Buy One Get One Free tickets available from supermarkets."
Laura Sims, Local Mum of Hannah (Pre-school) and Faye (6 months).
Toddlers at most leisure centres in Carshalton/Sutton.
"My son really enjoys these sessions at Westcroft, Phoenix Centre and Sutton Arena." 
Caroline Brown, Local Mum of William, 2.

Horniman Museum, Forest Hill
"Really good for children of all ages. Lots to look at - animals, musical instruments (you can try some out!) and aquarium. Pushchair access throughout. Lovely park/gardens surrounding the museum which you can picnic in. Also cafe on site.
The only downside is that parking is a bit tricky - they don't have their own car park, but you can find somewhere in the surrounding streets.
They have an excellent website (click on link above) and put on special events/workshops for children throughout the year."
Liz Cummins, Local Mum of James (Pre-school) and twins Charlie and Jack (6 months).
RHS Gardens at Wisley
"Wisley is a really lovely place to go for a day out with kids. The gardens are beautiful and very safe and self-contained. They usually have activities on for the kids, the cafes are lovely but you can also take a picnic. The kids love feeding the ducks (and the fish!) in the ponds and the glass-houses are great (they have a special butterfly exhibition once a year). There is lots to see and a new playground."
Morwenna Carrington, Local Mum of Frances (year one), Naomi (School nursery) and Jemima (22 months).
Wilderness Island, Carshalton
"This is a great place to take children of all ages. A wonderful experience  of nature and wilderness - on our doorstep - and free!!"
Catherine Mary, Local Mum of Demelza (15 months).
Reigate Park
"A great place to take children of various ages is Reigate Park. It has lots of play things for the children, with sand under foot. There is a smaller area for smaller area for smaller children and then the Big Ship for older children. The park itself is also great to go for walks, bike rides etc. The cafe is a little expensive, but you can always take your own food."
Caroline Williams, Local Mum of Lewis (Reception) and Eva (8 months).
Chessington World of Adventure
"We had a really good day out for the family and the zoo is great. I was able to take my son on most of the younger rides when he was only six months old. He really liked it."
Gail Errington, Local Mum of Rafe (1 year).
National Trust
"I highly recommend going to local National Trust properties and gardens. They offer a peaceful escape for families and are more child-friendly than they used to be. Beautiful, landscaped gardens for your children to run around in and some have children's climbing frames/playhouses to explore. Throughout the year the NT arrange themed activities, arts and crafts etc. It's a good idea to check their website before you go." 
Kelly Neal, Local Mum of Harry (School nursery) and Charlie (Pre-school).
Drusillas, Nr Brighton
"Hey ladies! Just thought I would share where I have been today and defo recommend it!! It is Drusillas, near Lewis and Brighton. It was brill alot for the kids to do! The animals were lovely too. Very clean and lots of toilets! It is more of a zoo but still rides and play things for the kids to do! Only down side I thought is that some things inside u have to pay extra for!! Which I thought was wrong! It was £40 for a family of three! We took a pack lunch and there were special areas to eat them! But overall a really good day out on a beautiful day!!! Xxx"
Natalie Foster, Local Mum of Teddy (two years).
"Battesea Park is really good, fab playground for the kids, nice walk along the river, ducks to feed in the lake, childrens zoo & you can hire pedal boats on the lake."
Nikki Chapman, Local Mum of two.
"Discovery walk at priory farm Nutfield is a lovely day out. Go on a nature walk through a sunflower maze, woods, quarry, feed fish at the lake plus more. There's a nice coffee shop and play area too!"
Gabrielle Cleeve, Local Mum of two boys
"Bluebell railway is a great day out with young children you go on the steam trains and they have Thomas the tank engine days too!"
Gabrielle Cleeve, Local Mum of two boys
"We like going up to the museums in that London. Sprog is happy to just use different modes of transport. Lovely day out is the Wetlands Centre in Barnes. Museum of Childhood in Bethnal Green is great."
Diane Telford, Local Mum
"Enchanted Forest Groombridge, a magical forest with a massive climbimg frame, giant swings, wig wams, lagoon, giant rabbits, deer, zedonks, treehouses lots of areas to explore and you can catch a boat out to exit At the entrance of the forest they have birds of prey shows 2/3 times a day. Plus there's a maze, peacocks walking around and a nice cafe."
Gabrielle Cleeve, Local Mum of two boys
"Thanks for recommending Groombridge Enchanted Forest. We went there today and even in the cloudy weather it was lovely. The forest area itself is fab for little ones - lots to see and great "ship" and huts to play on/in. The gardens were beautiful too - take a picnic and drinks though, as they were pricy! I'll be going through your other recommendations later ..... x"
Sheila Rowe, Local Mum
"Hever Castle it has a water maze plus lots more!"
Gabrielle Cleeve, Local Mum of two boys
"We were down in Folkestone area this week and I can throughly recommend Gabrielle's suggestion for Howletts Zoo. We spent a whole day there and it was fab. We also did the Hythe to Dungeness steam railway, you can hop on and off and we got off for the miniature railway museum at New Romney which my nearly 3 year old daughter loved. Dungeness is an amazing place too and my daughter enjoyed climbing up and down the stairs in the lighthouse and visiting the wacky galleries. Only an hours car journey. And we love Hever Castle too :-)"
Sarah Gibson, Local Mum of one daughter, aged 3
"Brooklands Museum is fab! Cars ad Planes galore. We all loved it even my girls who aren't into cars want to go back. Check their website for dates that they bring out the cars and you can go on a thrilling ride around the last remaining bit of track!! For a small extra charge you can go on Concorde! It isn't that expensive. http://www.brooklandsmuseum.com/"
Kim Pearson, Local Mum 
"Mercedes Benz World. A great day out too a three-story showroom if all of their cars and the children can sit in the cars etc. There's a small hands on museum, 3d cinema and at lunch time they have a racing car display plus for the little ones there's a driving school which costs £5 everything else is free:))"
Gabrielle Cleeve, Local Mum of two boys
"Hampton Court is lovely, even if you don't actually go in. You can walk around the gardens and go in the maze, plus over the road is Bushy Park, lovely for a picnic, huge pond, lots of deer & a large playground/sandpit."
Nicola Chapman, Local Mum of two.
"www.holmbushfarm.co.uk/ a great farm plus behind the farm they have a fantastic paintball centre which I booked for my sons 13th birthday. So paint balling for the oldest and I can take the younger one to the farm.....happy families:))))"
Gabrielle Cleeve, Local Mum of two boys
"Wimbledon Park is really nice. A lake, streams and waterfall, lovely playground, mini golf and a really nice cafe."
Nicola Chapman, Local Mum of two.
"Battesea Park is really good, fab playground for the kids, nice walk along the river, ducks to feed in the lake, children's zoo and you can hire pedal boats on the lake."
Nicola Chapman, Local Mum of two
"Hornimun museum is another great day out lovely museum and park"
Gabrielle Cleeve, Local Mum of two boys
"Redhill aerodrome has a cafe and on a nice day you can sit outside and watch the helicopters and light aircraft taking off and landing."
Gabrielle Cleeve, Local Mum of two boys
"Crystal Palace park has a cafe, playground, lovely walk, small farm and lake with huge dinosaurs around it"
Gabrielle Cleeve, Local Mum of two boys
"Chistlehurst caves"
Gabrielle Cleeve, Local Mum of two boys
"British wildlife centre, South Godstone www.britishwildlifecentre.co.uk/"
Gabrielle Cleeve, Local Mum of two boys
"Tilgate park fantastic park, farm, playground, maze, pier over the lake www.crawley.gov.uk/.../Tilgate_Park/ind..."
Gabrielle Cleeve, Local Mum of two boys
"Fanny's Farm: A quirky place to go for a lovely homemade cream tea plus her jams etc have won awards. You can also book to have tea in a tree house! www.fannysfarm.com/"
Gabrielle Cleeve, Local Mum of two boys
"Tulleys farm, pick your own, and Tulleys maize maze. Copthorpe, only open for summer hols."
Gabrielle Cleeve, Local Mum of two boys
"Garsons Farm, Esher a lovely pick-your-own"
Gabrielle Cleeve, Local Mum of two boys

"Hampton Court is lovely, even if you don't actually go in. You can walk around the gardens & go in the maze, plus over the road is Bushy Park, lovely for a picnic, huge pond, lots of deer & a large playground/sandpit."
Nicola Chapman, Local Mum of two
"Wimbledon Park is really nice. A lake, streams & waterfall, lovely playground, mini golf & a really nice cafe."
Nicola Chapman, Local Mum of two
"The Isabella plantation in Richmond park is a lovely place to explore and have a picnic. Richmond park also has deer. There's also Wimbledon common a great place to to let the kids loose."
Gail Errington, Local Mum of Rafe, aged 3.
"Don't forget that your local children's centres run throughout the summer and put on extra stuff, either for free or very reduced fees. We go most weeks, but last summer my daughter did 4 weeks of football training for £5 & same cost for Mad Academy. Bargain."
Tanya Thomas, Local Mum
"I went to Kidspace today, dropping sprog off for a party. On picking up I was shocked how easy it was to get in. Neither hubby or I (and we arrived seperately) needed to prove we were picking up a child and got through up to the play area. Very slack. We also did not get checked on leaving with our child. I am going to write to complain. Child safety comes first."
Diane Telford, Local Mum
Do you have a review for Local Mums? Send it to info@localmumsonline.com