Local Mums recommend the best children's books distributors in our area


"I highly recommend Usborne Books to all Local Mums. My children love reading them and they are all very high quality and beautifully presented; they have really encouraged my children to have a genuine love of books."
Vinia Burrowes, Local Mum

"I highly recommend Usborne Books to all Local Mums. It's been 10 years since I joined Usborne. It has changed my life. More money, more time with the children, great friends and superb books."
Natalie Fieldhouse, Independent Usborne Organiser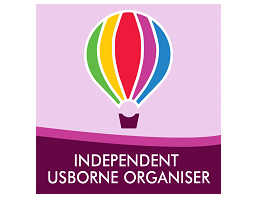 Usborne Books
Usborne Books at Home offers a business opportunity that is fun, flexible and hugely rewarding. Our community of Independent Organisers sell award-winning children's books at parties, schools and other events throughout the UK and Europe. Anyone can join.

I can offer you the chance to host your own party (online or in person), to get yourself a free book plus 10% of sales made for you to spend on our range of books plus a half price price book for every party booked from yours.
Alternatively I can offer you the chance to join Usborne books at home. If you are looking to join a fast growing successful team, to be able to work around your own childcare commitments, and to get lots of free books and make so money for your family in the run up to Christmas then why not contact me for more details?
Contact:
Susie Webster
Independent Usborne Organiser
Tel: 07809536781
Email: suzikwebster@hotmail.com
https://m.facebook.com/susiewebsterindependentusborneorganiser/