Local Mums recommend the best band camps in our area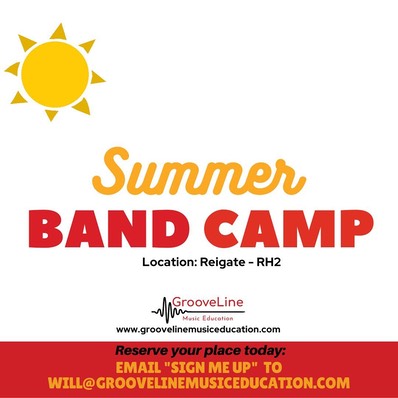 "I highly recommend GrooveLine Music Education to Local Mums. Outstanding service, friendly, well-informed and very professional. I would recommend Grooveline to anyone thinking about music lessons for their child. My little girl has learned so much and her teacher has really inspired her to be the best little musician she can be. She always comes home excited for her next lesson and won't stop talking about it. Will especially has been excellent with my daughter and has really struck a cord with her."
Molly, Local Mum
"I recommend GrooveLine Music Education to Local Mums. My son is coming on so much with his tutor (Lewis) who is just amazing! He was a beginner at the drums and every week we can hear a significant improvement. Lewis is just great and is so enthusiastic with our son which makes the drums and the noise even more worth it!"
Jo, Local Mum
"I highly recommend GrooveLine Music Education to Local Mums. Our five year old son started learning the piano with Lisa at GrooveLine music around five months ago. We had feared he may be too young to start but we are so impressed with his progress already. He loves his lessons and is always excited to tell us about them/show us what he has learned and he really looks forward to the next one. We also get helpful comments from the teacher after each session. We are really pleased we found GrooveLine."
Sarah, Local Mum


SUMMER BAND CAMP '22 
During the summer holidays we will be hosting two weeks of band camp in Reigate, Surrey (RH2)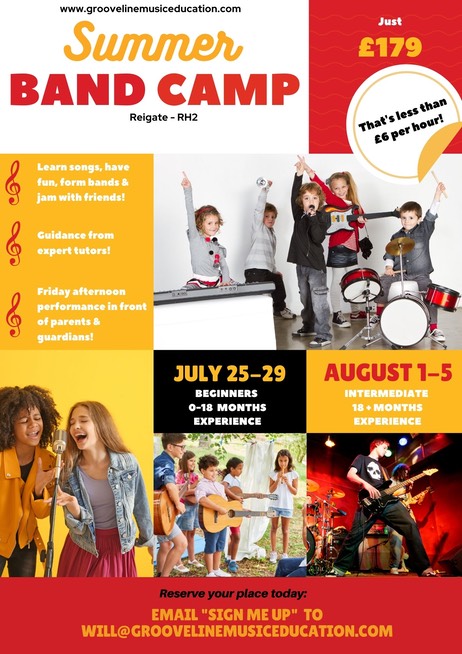 This is open to all and we have a week for beginners and a week for intermediate musicians. All instruments welcome. 
Come along, join in the fun, learn some songs, form bands and jam with your friends using our top quality equipment and instruments. All under the guidance of expert tutors.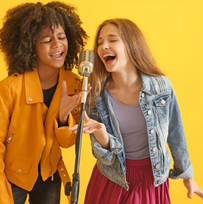 We also invite parents and guardians along on the Friday afternoon for our live performance showcase.
Monday-Friday
9am-3pm
That's 30 hours of fun all for just £179pp (less than £6 per hour!)
Beginners: July 25th-29th
Intermediate: Aug 1st-5th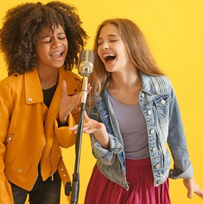 Email will@groovelinemusiceducation.com now to reserve your place!
Contact:
Will Bennett
Managing Director 
GrooveLine Music Education
Tel: 07969 808063 
Email: will@groovelinemusiceducation.com
Instagram: https://www.instagram.com/groovelinemusiceducation/   
TikTok: @groovelinemusiceducation 
Facebook: Facebook.com/groovelinemusiceducation
YouTube: GrooveLineMusic Education
www.groovelinemusiceducation.com