Mothers at Home Matter campaigns to give mothers the choice and confidence to care for their children at home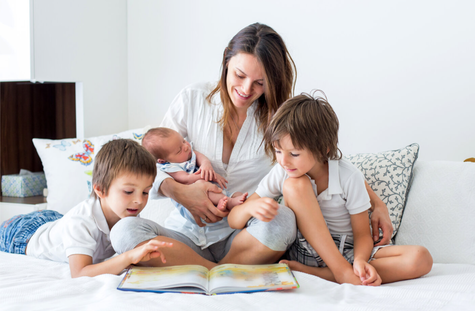 Established 30 years ago in the face of increasing pressure for mothers to return to work before either they or their children were ready Mothers at Home Matter aims remain the same today:


Being a stay at home mother is not properly valued in today's society
One freedom the average mother no longer has is to choose to be at home to care for her children. Successive government policies have stacked the economic system against staying at home while a political and social elite have devalued the role and importance of care in the home.
Yet the reasons for making this choice – care of our children, our community, our elderly have not gone away. Rather the reverse. There is a critical need for 'care' as we see rises in loneliness, depression and mental illness...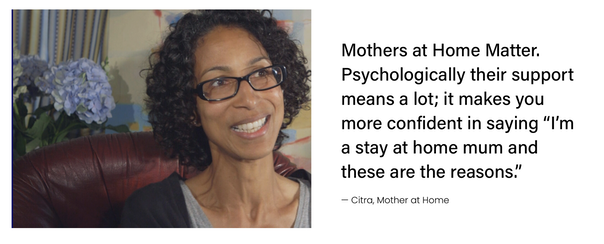 Join Mothers at Home Matter
Membership of Mothers at Home Matter is £12.50 for the year.
Support for mothers 
While campaigning for better economic support and government recognition of the important work mothers do, Mothers at Home Matter aims to support mothers practically as they navigate the challenges of raising their children. 
Upcoming Mothers at Home Matter courses and webinars: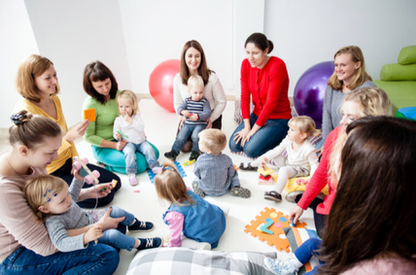 Connect with other mothers, nourish your mind and heart, become inspired...
Themes for this course: strength, kindness, resilience, nourishment, acceptance and appreciation, measure and balance - all intrinsic qualities that motherhood demands and draws out from us.
We will explore: 
Family and community: What we give and what we need from those around us and its importance. How has the pandemic affected us.
Joy: Where we find it, what prompts it and how can we allow for more of it.
Change and continuity: how do we deal with both constant change and every day feeling the same. 
Mothers Connect 5 week course:
Tuesdays  8-9pm - 27th April - 25th May 
£5 members/£10 non-members
Book your place here
2) Developing Your Skills While Raising The Next Generation zoom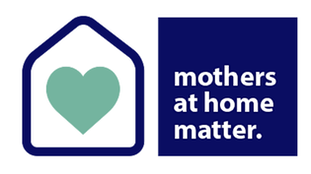 Skills developed on a career break are either not recognised or undervalued. Careerbreak People will explore the non-technical skills you develop while raising a family. 
Zoom
Monday 10th May  8-9pm 
£2 members only
Book your place here


Local support groups (no need to be a member to join)
Feeling isolated? Unsupported? Or just in need of a chat or friendship or laughter?
Connect with others who share similar values about the importance of motherhood.
Each local group is an independent entity under the umbrella of Mothers at Home Matter. Some groups are meeting in person with their children, others online, some for evening drinks – the local groups respond to the needs and desires of its members.
Find your nearest local group contact here 
(If there is no group local and you are interested in starting a group please email Becca groups@mothersathomematter.com)
It doesn't matter if you have never done anything like this before, we will support you.
Contact and find out more:
Mothers at Home Matter
To become a member: https://www.mothersathomematter.com/join-us
Facebook: https://www.facebook.com/mothersathomematter
Instagram: https://www.instagram.com/mothers_at_home_matter/
Twitter: @mumsdadsmatter
www.mothersathomematter.com