Local Mums recommend the best creative writing courses in our area
"I highly recommend Author In Me to all Local Mums. My daughter has attended two of these amazing workshops. It's a great forum for children to practice their story writing and to be able to express their ideas in a fun, relaxed but educational way. The tutors are very supportive and I would thoroughly recommend. It's wonderful to receive their book creations and to see their imaginations in print."
Susie Binks, Local Mum
"I recommend Author In Me to Local Mums.  Reva, my five year old, attended the creative story writing session this weekend and was absolutely thrilled. She loved "creating" her own story and we were pleasantly surprised by her writing skills. They certainly bring out the best in your child!"
Geetali Khatri, Local Mum

"I highly recommend Author In Me to Local Mums. My daughter absolutely loved her day at the workshop. The relaxed atmosphere helped her create a wonderful story that was exciting and charming. She didn't know how many hours had passed, only that she'd written a lovely story, made friends, had a laugh and really enjoyed her time. The books were printed and sent to the family abroad – they were amazed at her story-telling and the quality of the books is terrific. such a unique and creative opportunity!"
Carolyn van Vlijmen, Local Mum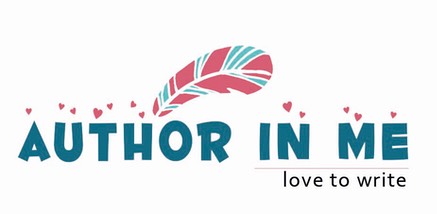 Author In Me
Author In Me is a company known for its creative writing workshops, courses, concepts and products aimed for KS1 and KS2. Our focus remains to develop a child's creative, analytical and spiritual intelligence by giving them a chance to learn from the experts in each field.
We have a panel of award winning authors, thinkers and leaders who conduct our courses throughout UK. Every child is inspired to explore the realms of their imagination and also to plan each piece of writing diligently. We just don't leave them with a story, we also teach children to edit their work and make it even more amazing by using some fab vocabulary. This is followed by presenting and sharing work with other young authors. At the end, to complete the process, we turn their written story into a book. All our courses are conducted in a small group to provide personalised attention to every child.­
Our next five-week course is being conducted by award winning author Alice Hemming in Morden from 11th June – 16th July. To book, call 01494 265002 or email info@authorinme.com.
Contact:
Ekta Bajaj
Author In Me
Tel: 01494 265002
Mob: 07782189901
Email: info@authorinme.com
www.authorinme.com