Local Mum Sharon Martin has found a career as a hypnotherapist that allows her to help others and achieve personal fulfilment and work/life balance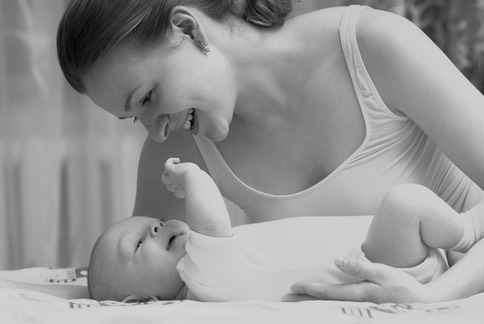 When Sharon Martin's daughter started school she decided to change her career and embark on a profession which would help others while giving her greater personal fulfilment and a better work/life balance. 
"I studied at St Mary's University, Twickenham," explains Sharon. "Where I gained a Diploma in Higher Education, with distinction, in Clinical Hypnotherapy."  
Sharon now runs her own local company Calm Focus where she provides hypnotherapy for infertility, HypnoBirthing™ courses and infant massage. "I love the freedom of being able to help others while doing a job I love - and be there for my family at the same time," says Sharon.

Fertility and childbirth
Sharon has also undertaken further in-depth study into advanced hypnotherapy and the use of hypnotherapy for fertility and childbirth. "I am an affiliated member of the HypnoBirthing™ Institute through which I am a Certified HypnoBirthing™ Practitioner and HypnoBirthing™ Fertility Therapist," says Sharon. "I am  also a Fertile Body Method Practitioner."
In February 2012 Sharon was awarded an Advanced Diploma in Hypnotherapy (AdvDipH) by The Academy of Advanced Changework in recognition of training to advanced practitioner level in the art and science of hypnotherapy.
Infant massage
Sharon has recently added infant massage to the therapies she offers at Calm Focus. In April 2013 she started the process of training to be an Infant Massage Instructor with the International Association of Infant Massage. 
"Following an extensive training programme I received my certification in Infant Massage in August 2013," says Sharon. "It feels like a natural progression from my work with mums before  the birth of their babies to helping them create a calm and special bonding time with their babies through the well-known benefits of infant massage."
The IAIM infant massage course draws from both the Indian and Swedish massage traditions, as well as incorporating principles from yoga and reflexology. "All sessions are baby-led and take place in the privacy of your own home," adds Sharon. "You can invite mum friends to join you too so they and their babies can enjoy the benefits and also share the cost."

So if you would like to find out more about the benefits of hypnotherapy for infertility, HypnoBirthing™ and infant massage why not give this highly qualified and experienced Local Mum a call?
Read Local Mums' reviews of Calm Focus
For more information or to book a course, please contact: 
Sharon Martin
Calm Focus 
Tel: 07954 408375
Email: info@calmfocus.co.uk
www.calmfocus.co.uk