Susannah Hebden, Local Mums Online's personal stylist and owner of  SHM Personal Styling, tells us how to develop our own unique style.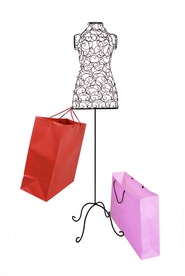 Ask yourself – what is your current appearance saying about you? Does it reflect the real you? If not why not?
What makes you tick? If you were a 'brand' to be marketed what would your unique selling point be?
What can you change about your current style to ensure the 'authentic you' is being reflected to the outside world?
What clothes make you feel good? Can you find ways to incorporate these in to a signature style?
Try collecting pictures of images and clothes you like from magazines and keep them in a 'Style File'. Over time you will see a pattern emerging of particular styles that you favour.
Play around and experiment with accessories. They are the easiest and safest way to try new trends and styles without it being all encompassing.
When shopping don't be afraid to try on styles you wouldn't normally consider – you may be surprised at what you find suits you.
Don't forget your hair and make-up – do they need a style rethink too? 
Try planning your outfit for the following day – think about what situations you are going to be in and what you want your appearance to be saying about you - Confident? Professional? Relaxed? Fun?
Remember: True style is not about fashion, it's about learning what flatters you and your body shape and what makes you feel great inside and out!.
Susannah also blogs for us as The Post Baby Stylist. 

Susannah Hebden is the Stylist and Personal Shopper for The Ashley Centre, Epsom. Gift vouchers for all her services are now on sale. For more info please email Susannah@shmpersonalstyling.com 
SHM Personal Styling on Facebook