Local Mums recommend the best theatre shows in our local area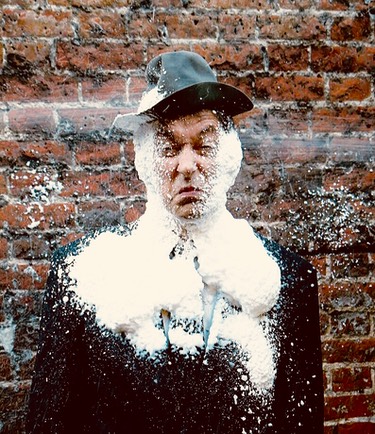 "Sutton Theatre Company's fantastic production of Bugsy Malone at the Epsom Playhouse is the perfect half term treat. I went with my hubby and four children, aged seven to 13, and we all loved every minute of it. We left the theatre on such a high, singing the songs in the car on the way home. The singing, dancing and acting in this classic action-packed musical are superb; the costumes and sets are wonderful and the main characters completely charming in their portrayal of the love story at the heart of the show. Every funny line in Alan Parker's well-known script and every note of the much-loved musical score is uplifting. A trip to STC's Bugsy Malone is just the tonic for the start of winter and a great way to let off half-term steam if you've been cooped up with kids and too much screen-time. Treat yourself to a super feel-good fun evening at the theatre for all the family!"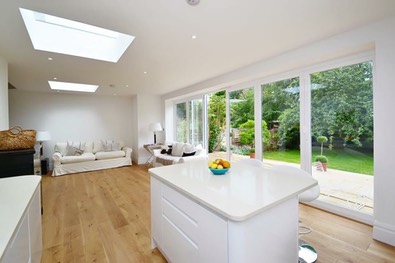 Kathy McGuinness, Local Mum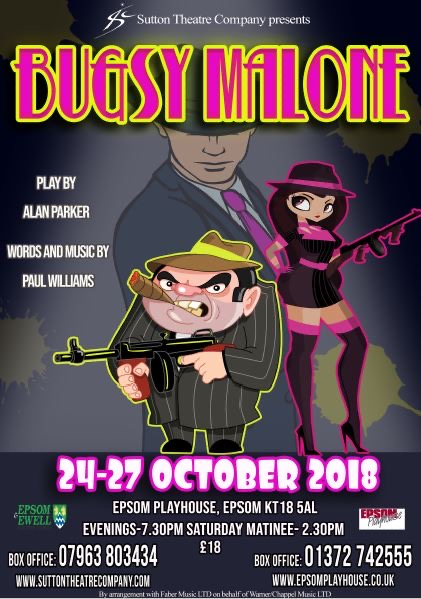 Sutton Theatre Company present 
Wednesday 24th October to Saturday 27th October 2018
Following their hugely successful production of CATS, Sutton Theatre Company (STC) are bringing gang warfare to Epsom Playhouse this October.  Don't be alarmed, it's New York in 1920 and the two gangs squaring up belong to Fat Sam and Dandy Dan under the watchful eye of the hero Bugsy Malone.
Based on the 1976 hit film starring Jodi Foster and Scott Baio, STC are taking this dazzling musical comedy and handing it back to the adults, with life sized hoodlums, sleek female gangsters and sassy dancing girls.
Bugsy Malone is a show for the whole family, with slapstick comedy, swinging musical numbers and of course an array of splurge guns!
As custard pies fly and Dandy Dan's splurge guns wreak havoc will Bugsy be able to stay faithful to his girlfriend Blousey and resist showgirl Tallulah's charms while helping Fat Sam defend his business?
Come along to Fat Sam's Grand Slam Speakeasy to find out!
Play by Alan Parker
Words and Music by Paul Williams
By arrangement with Faber Music LTD on behalf of Warner/Chappel Music LTD
Contact:
Epsom Playhouse
Box Office: (01372) 742555 / 742227
Epsom Playhouse,
Ashley Avenue,
Epsom,
Surrey,
KT18 5AL
Sutton Theatres on Facebook
www.suttontheatrecompany.com