Playgroups are a good opportunity to get out of the house and meet other mums. There are playgroups on throughout the week in Wallington. Here is our pick of the best groups on offer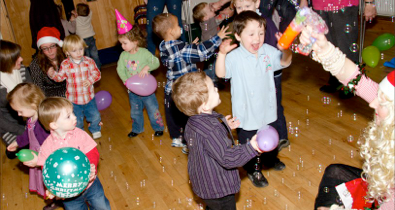 Playgroups are a great way to meet other mums in your area with children of a similar age. Mums that you meet at playgroups can form a vital support network as your kids grow up and start attending local schools together. Playgroups are ideal places for your kids to socialize.

Most groups have a wide selection of age-appropriate toys and messy play activities. Free-play sessions are followed by singing and rhymes.  Importantly, there's usually a cup of tea on offer too!
***Times listed are subject to change. Please check with providers that times and dates are correct before attending***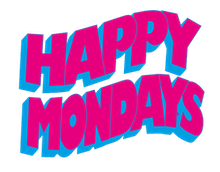 Mondays: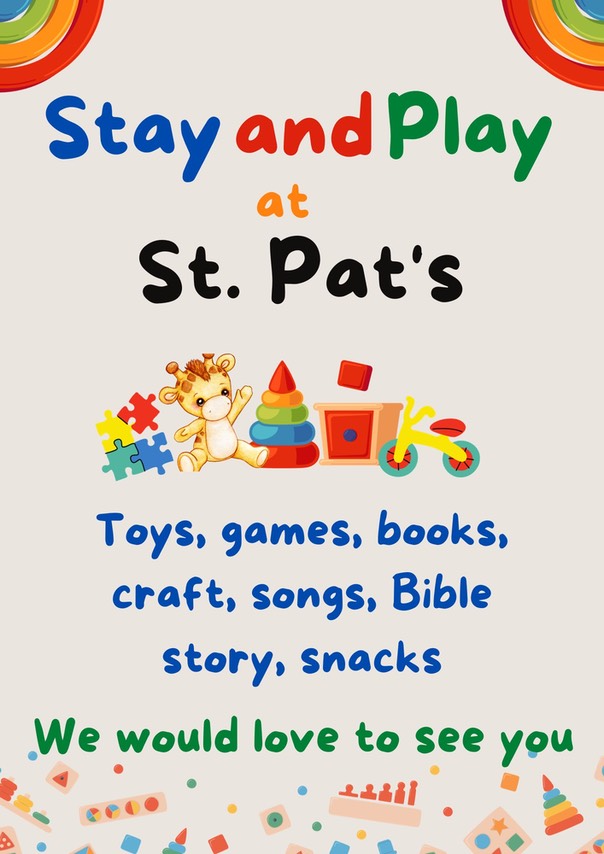 Tots and Teens 
Mondays at The Quad in Carshalton where young mums can interact with other young parents/parents to be and gain qualifications in subjects such as childcare, first aid etc. Dawn Scanlan, Teen Parent Project Co-Ordinator, is also available to do outreach work with any young people who may need additional support or who may not be able to access the group.
Please do not hesitate to contact Dawn should you need any more information.
Dawn Scanlan
Teen Parent Project Co-Ordinator
Tel mobile 07583 616102
Tel desk 020 8770 6439
Children Young People and Learning Directorate London Borough of Sutton Integrated Services for Young People
The Quad
Green Wrythe Lane
Carshalton
SM5 1JW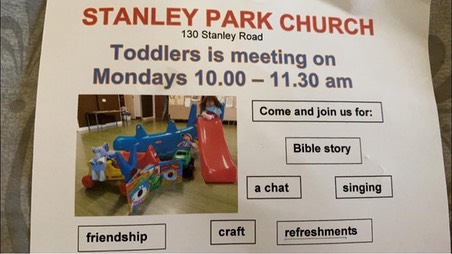 Parent & Toddler Group
Ross Road Gospel Hall, Ross Road, Wallington Surrey SM6 8QN
There are plenty of toys and space for the children to play on a carpeted floor. There are also colouring/sticking activities and books to read.Tea, squash and biscuits are provided for all and there is a little time for singing at the end. You are welcome to visit and sample a session. A donation of 50p per child per session is requested.Some comments from Wallington Mums are: "I come because the people are nice and the floor is carpeted. It is like one big family." "I like it here including the facilities for the children." Opening Times: This is held during the term time on Monday mornings from 9.30am to 11.15am. There are no P & T activities during the half term holidays. The age range is from birth to about 4 years old. There is a warm welcome for everyone. Ex Parents and Carers are welcome back without their children. 

Tuesdays: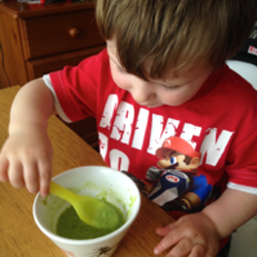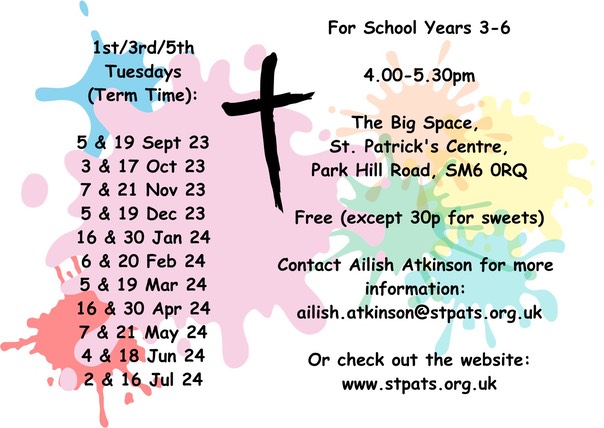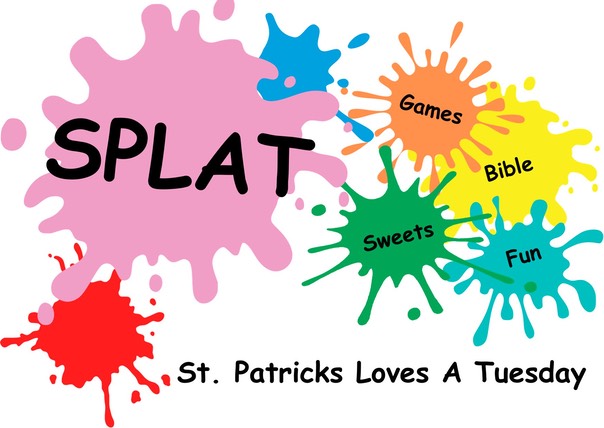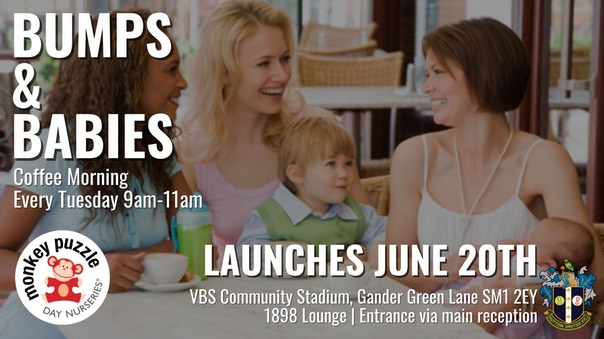 Tate Road Tots
10-11:30 on Tuesdays in term time. 
The Christian Centre,
Tate Rd,
Sutton 
SM1 2SY
Free session, donations welcome
Tel: 0208 642 8117
Email: bliss.sutton@gmail.com


Carshalton Beeches Parent and Toddler Group
The Beeches Baptist Free Church, Banstead Road, Carshalton,  SM5 3NL
10am-11am during term time only
Contact: Emma Shaw
Tel: 020 8642 9311 (Church Office)
www.beechesbaptist.org

Sunbeams Toddler Group
Salvation Army Hall, 31 Green Wrythe Lane, Carshalton, SM5 2DS
Mondays and Thursdays - 9.00am to 11.30am (during term time)
Contact: Christine Budding
Tel: 020 8773 8308
Email: carshalton.corps@salvationarmy.org.uk
We open during most school holidays (please ring first to confirm or check this website for details).
Admission: £1.50 per child and £2.50 for two or more children.
We provide juice, toast and biscuits for the toddlers and tea/coffee and biscuits for the parent/carer. 
We do not operate a waiting list. We share storytime while sitting together to eat our toast and we finish each session with songtime.
Older children are welcome to come along during holidays/Inset days etc. There is an additional charge of 50p for each school age child. There is a safe and secure garden which we use in the warmer weather.
We are a very friendly group but please feel free to bring a friend or grandparent along. We understand how daunting the first time can be but it won't last and you'll soon wonder why you were worried in the first place!
Wednesdays: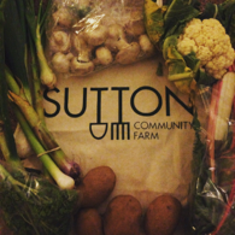 Paddington Parent & Toddler Group
Wallington Baptist Church, Parkgate Road, Wallington Surrey SM6 0AG
We are a very friendly group, with lots of mums, a few dads and grandmas. Tea, coffee, cakes and biscuits for the mums, drinks and cakes and biscuits for the tots. Held in a lage hall with ample room for ride on toys and many other activities including crafts. We also run a course about parenting called 'Parent Talk.'Call first as there may be a waiting list.Opening Times: Wednesdays - 9.45am to 11.30am during term time only.
The Wendy House
Wednesday mornings
9:45-11am 
The Guide Hall
Clarence Road, Sutton
The group has separate baby and toddler play areas, lots of lovely toys with plenty of ride-on toys and a quiet zone for reading or doing puzzles. There will be an exciting messy play activity every week and the session will finish with singing and musical instruments. Tea, coffee, juice and biscuits are included. All proceeds will go to the NCT to help parents in our local area. This is a warm and friendly group so come along and enjoy the fun. If you don't like the idea of coming along on your own, why not call the organizers in advance so that we can meet you and introduce you to other mums/carers. We look forward to meeting you soon.
The Wendy House is a group for parents/carers and their babies/toddlers. It is run by volunteers from Sutton Vineyard Church.
If you have children age 0-4, we would love to welcome you. 
The cost is £3 for an adult and child, plus 50p for every extra child. This cost includes refreshments for grown-ups and little ones, plus a craft to take home! We'll make time and space each week to play, read stories, make crafts, sing songs and for grown-ups to chat and drink a cup of tea or coffee.
Signing up in advance is essential and you sign up for the whole term. You will be able to pay by card/contactless on a weekly basis upon arrival.
After signing up, if you are unable to attend any of the sessions or no longer require your place, please do contact us at wendyhouse@suttonvineyard.org to let us know.
If you do not attend three sessions in a row, we will have to give your place to somebody on our waiting list.
Unfortunately, we are unable to welcome childminders at this time, as spaces are very limited and we would like to prioritise parents/carers and their children.
If you have any questions, feel free to contact us at wendyhouse@suttonvineyard.org. We are so excited to meet you and to get to know you and your children!
Hannah, Lily and the Wendy House 
http://www.suttonvineyard.org/wendyhouse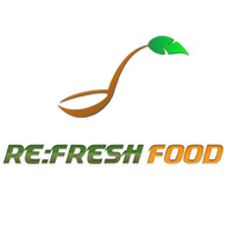 Thursdays: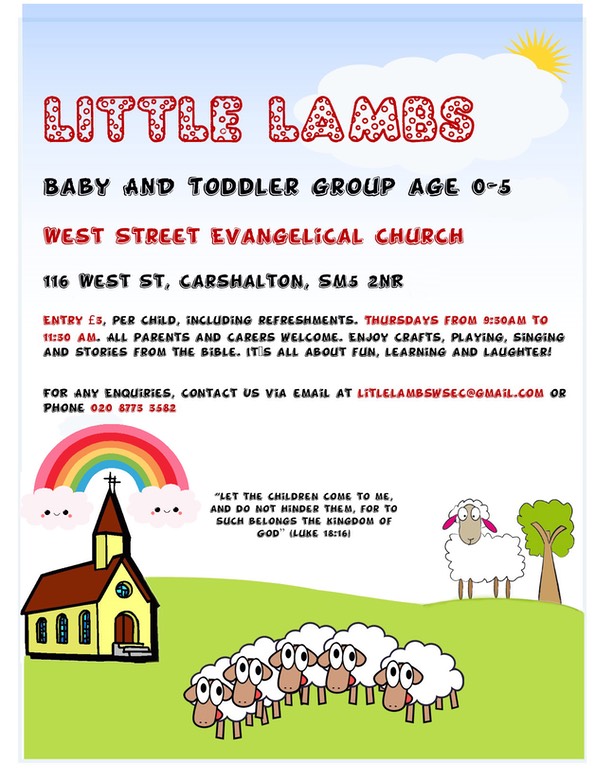 Little Lambs runs every Thursday morning in 
term time 9.30-11am. 
Venue:
West St Evangelical Church, 116A West St, Carshalton 
SM5 2NR
Contact:
Tel: 020 8773 3582
Email: littlelambswsec@gmail.com
Friendly and welcoming parent and toddler group in Wallington. Springers is a great place for the children to play; there are toys, slides, pretend play and a craft activity. A safe carpeted area for babies. For parents and carers, friendly people to meet and new friends to make. Refreshments for all too. After tidy up time we all come together for singing; with Bible action songs and nursery rhymes with the ever popular Henry or Henrietta the puppet. Parents, grandparents and carers are all really welcome to come along and join us. Springers parent and toddler group is part of Springfield Church, Wallington. Opening Times: Thursdays - 9.45am to 11.15am. Term time. Age 0-5.
Contact:
Luke Davies
Children's and Families Pastor
Springfield Church, Wallington
P: 07856428849
E: Luke@springfieldchurch.org.uk
W: springfieldchurch.org.uk/
St Mary's Church, Parent & Toddler Group
St Mary's Church, Church Road, Wallington Surrey SM6 7NJ
A very small group with children ranging from birth to 3 years old. Come along for stories from the bible which are then followed with an activity for children to be able to relate.Followed by squash and play and tea/coffee for parents!All ages of children welcome and we are always looking for new faces! This is a C OF E church run group, however please do not be put off coming along. It's about children socialising and parents too!Opening Times: Runs every fortnight on a Thursday from 10am till about midday.
No activites run during half terms
Bandon Hill Playgroup
Bandon Hill Methodist Church, Sandy Lane North, Wallington SM6 8LA
Bluebird Club Parent & Toddler
Holy Trinity Parish Church, Maldon Road, Wallington Surrey SM6 8BL
Volunteers from Holy Trinity Church run the Bluebird groups during term time. 
If you are interested in coming along, just turn up at the session that is most convenient for you and speak to the leader.
A small fee is charged each time you attend a session
This fee includes tea, coffee, squash and biscuits.
Opening Times: Thursday 9:30am - 11:15am 
Little Roses play group 
St Joseph Hall, Our Lady of the the Rosary Church, Carshalton Road. Lovely old fashioned friendly weekly playgroup each Thursday from 10am in st Joseph hall behind Our Lady of the Rosary Church on Carshalton Road. 
£2 per child including a healthy snack included before end of session sing song

Twiglets Baby and Toddler Group
Horizon Church Sutton, Assembly Walk, Carshalton SM5 1JH 

Due to popular demand, we have had to put a waiting list together for any new toddlers. So please make sure you contact emily@horizonchurchsutton.org to secure your place. Non-walking babies do not need to sign up to the waiting list.
Twiglets runs every Thursday morning 10-11.45am during term time. £2 per family, per session.
Twiglets is a fun and friendly group for babies and children, their mums, dads, and grandparents, with toys, crafts, snack time and music time.​
Check out our Parent and Toddler page on our website to find out about our other groups which may be of interest to you! And don't forget to take advantage of our sensory garden.
The Nest mum and baby group:
A place for mums to meet, babies to play and friendships to be formed
We welcome expectant mums as well as mums with babies
On Thursday afternoons between 1.00 and 2.45pm (term times only)
At Horizon Church Sutton, Assembly Walk, Carshalton SM5 1JH (behind the shops at Middleton Circle)
£1.50 per family per session. Adults' drinks and biscuits provided
NB No toddlers please. We only accept babies: once they're walking confidently we ask you to move on to our toddler group, Twiglets, which meets on Thursday mornings. This works well because friendships made at The Nest continue through the toddler    years.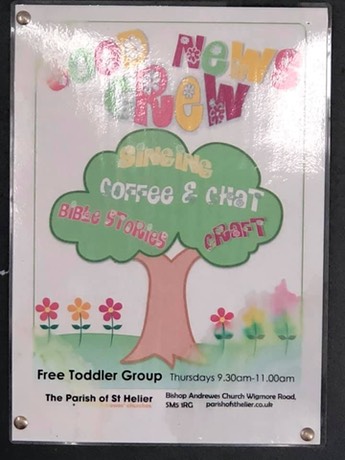 Good News Crew
Bishop Andrewes Church Hall, Wigmore Road, Carshalton,  SM5 1RG
9.30am to 11.00am (during term time only)
Contact: Paul Warren
Tel: 020 8648 6050
Email: office@parishofsthelier.co.uk
www.parishofsthelier.co.uk

Pre-School children and their parents/carers are welcome at the Good News Crew. We meet on Thursday at 9.30am at Bishop Andrewes for a mixed programme of stories, singing, crafts, and play.

Sutton Spin Club
Thornton Road Centre, 204 Thornton Road, Carshalton, SM5 1NF
10am-2pm (during term time only)
Contact: Jackie or Lynda
Telephone: 020 8669 1273 (Jackie) or 020 8395 5208 (Lynda)
Email: suttonspinclub@fsmail.net

This group is for people that look after a child or young adult with special needs, or who have special needs themselves. There is great flexibility in the age of the child (ie they don't have to be a baby or toddler) and no-one will be turned away. Special needs can range from medical disabilities to learning difficulties and developmental delays. 
The group meets during term time only. Admission is £1.00 per week which includes refreshments and lunch. Toys are provided and they also have a creche worker. There isn't a waiting list. It's ok to just turn up but it's a good idea to ring Jackie or Lynda first for a chat and to find out more.
You don't have to come for the whole session, you can just drop in anytime during 10.00am to 2.00pm.
Tots and Toys 
Children up to age of 4yrs
Chiltern Church 
83 Chiltern Rd, Sutton SM2 5QY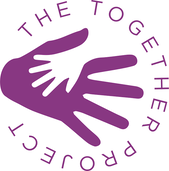 Join us for our NEW Songs & Smiles in Banstead Manor Care Home
Songs & Smiles is an intergenerational music group for 0-4 year olds, their grown-ups and older people, held in care homes and assisted living schemes.
We sing, move, play, make friends and have lots of fun!
Join us on THURSDAYS at 11.00AM at Banstead Manor Care Home, 8 Brighton Road, Banstead, SM7 1BS starting on 20th April.
The sessions are FREE/donate-what-you-can, they make people dance with joy, cry with laughter and create long lasting friendships so everyone has something special to look forward to. They are relaxed and informal and we even provide refreshments at the end! 

We'd love to see you there. Book your space here now: https://thetogetherproject.org.uk/songs-and-smiles
Contact:
Jenny Reed
Content and Communications Manager
Tel: 07747 004491
Fridays: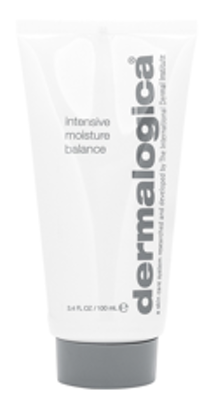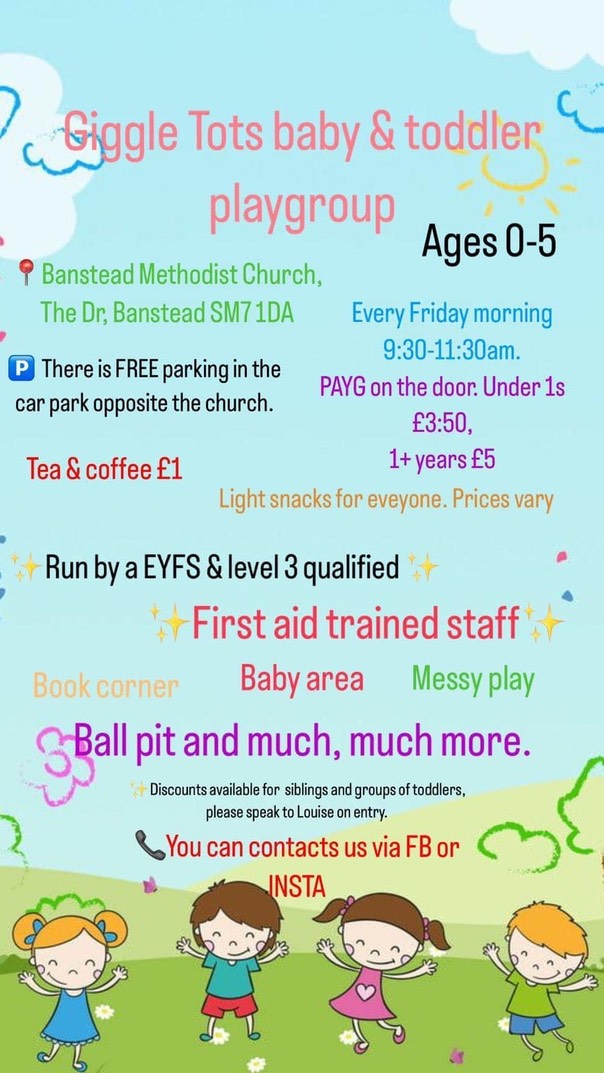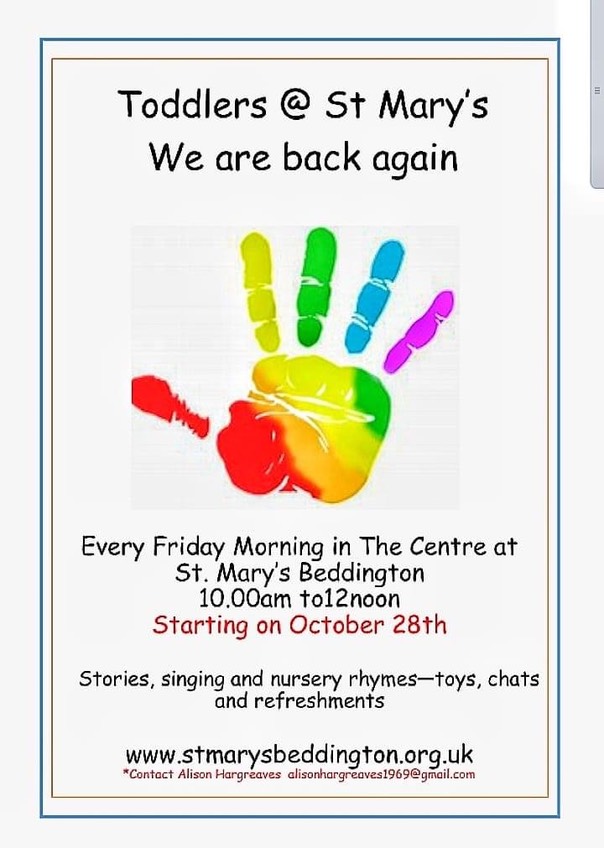 Ruskin Rascals
Carshalton Methodist Church, Ruskin Road, Carshalton, SM5 3DE
1.15pm-3pm (during term time only)
Tel: 020 8669 3676
www.carshalton-methodist.org.uk
 
To reach the Lower Park Hall follow one of the two paths between the Church and the adjacent Ruskin Hall. The easy access path is ideal for push chairs and buggies. They have an amazing collection of toys. Charge of £1 per session per family includes tea, coffee, squash and biscuits. Organiser: Sue Trewhitt. For more details, visit: www.carshalton-methodist.org.uk/ruskin-rascals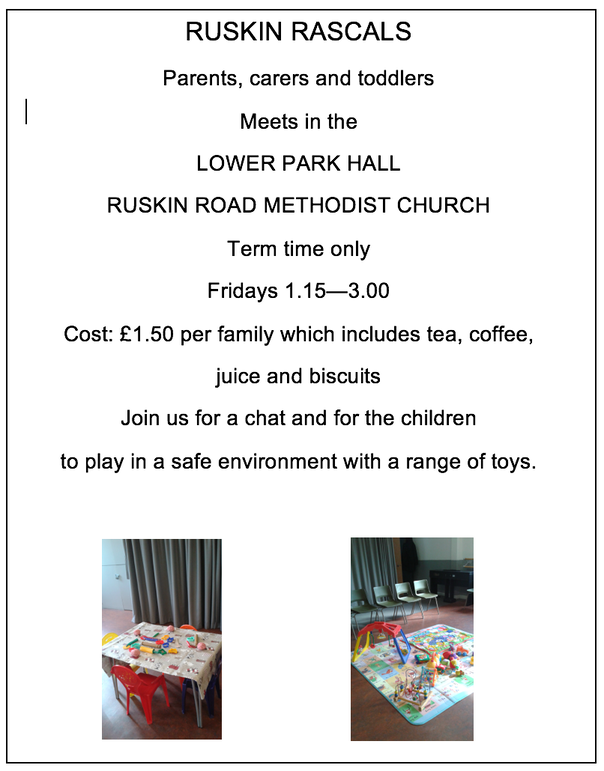 St Barnabus Bunnies
Every Friday
Runs all year round including school holidays, on a Friday 9.30am and 11.15am sessions.
The Scout Hall
51 - 53 Westmead Road
Sutton
SM1 4JN
Tel 07871 489350
stbarnabusbunnies@hotmail.com
Have we missed something or is something out of date? Do you have a listing or update for daily activities for babies and toddlers in Wallington? Would you like to write a review of somewhere you have been? Please email us at info@localmumsonline.com