kidsunlimited in Kingston is part of the Bright Horizons network of nurseries which are highly acclaimed and built on core values of honesty and excellence.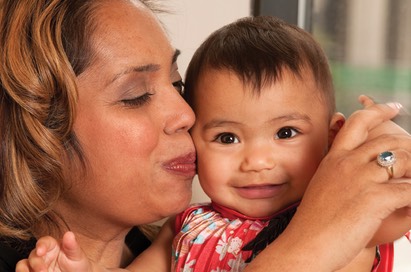 kidsunlimited Kingston is part of the Bright Horizons family, which over the past 30 years has been committed to providing naturally inspiring, exceptional care for children aged from three months to five years. With over 200 nurseries in the UK and Ireland and a wealth of experience, we are proud to be recognised for excellence in childcare and family solutions.
Our recently opened Kingston nursery is located in a beautifully converted period property, which is just a 10 minute walk from the town centre and Kingston train station.  The nursery offers three drop-off spaces making it ideal for busy and commuting parents. 
The nursery also boasts a large outdoor garden and play area with a beach, lookout tower and stream feature for your child to explore. The nursery has five modern and spacious home bases which are tailored to children's specific age groups and enable children to play, grow and love learning forever. The children are guided by our highly-skilled and experienced nursery team who offer a superb range of educational activities, helping your child to develop and prepare for primary school.  
"We're proud to have been recognised for excellence both as a childcare provider and as an employer," says Manager Naomi Manunta.
The Bright Horizons nursery network consistently receives a higher than national average percentage of "Outstanding" and "Good" and equivalent judgments at statutory inspection. They are the only childcare company to have been listed for the last eight years as one of the country's top 50 "great places to work" by the Great Place to Work Institute.
"We always ask for and listen to the feedback we receive from parents, staff and clients, and we are committed to achieving continual improvement across all areas of our business," says Naomi.
Bright mission
"The Bright Horizons mission is to provide the highest quality childcare, early education and work/life solutions in the world," explains Naomi. "We strive to nurture each child's unique qualities and potential and support families through strong partnerships. We also collaborate with employers to build family-friendly workplaces and create a work environment that fosters professionalism, growth and diversity."
"Our values - honesty, excellence, accountability, respect and teamwork - help us support one another and reflect the spirit of our company in the important work that we do each day," adds Naomi.
So if you would like to try this great childcare for yourself, why not give kidsunlimited Kingston a call?
Read Local Mums' reviews of kidsunlimited Kingston
Contact:
Naomi Manunta
Nursery manager
kidsunlimited Kingston
Tel:  0845 365 2929