Local Mums recommend the best restaurants in our area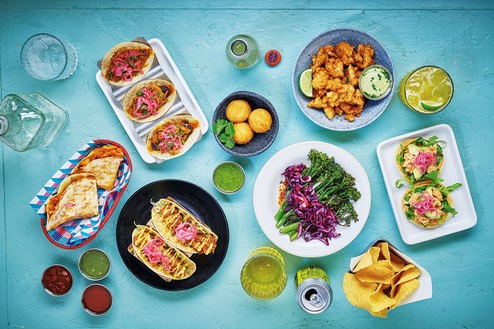 "I highly recommend Wahaca to Local Mums. We tried the new kids' menu and our four children all loved it. The Build Your Own Tacos are really fun. The food is super-fresh, tasty and healthy too. It's ideal children's food as they get to fill soft tortillas with a choice of chicken, vegetables or fish topped off with salad, cheese and guacamole to go in their tacos, plus sides of veg stick dippers and tortilla chips. The free packs of crayons and themed activity colouring kits are a lovely touch. The adult street food is deliciously fresh, colourful and delicious too. It's a great fun alternative to the usual takeaway options and so much healthier and tastier! A real treat to brighten up the last days of lockdown."
Kathy, Local Mum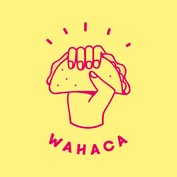 Wahaca
A marvellous new menu for mexi-kids
Little taco fans can get creative and build their own mini Mexican feast, thanks to the new kids' menu from Wahaca. As fresh, vibrant and delicious as Wahaca's grown-up street food, the tasty new dishes have been created with younger palates in mind and are available now for takeaway, click & collect and for delivery via Deliveroo.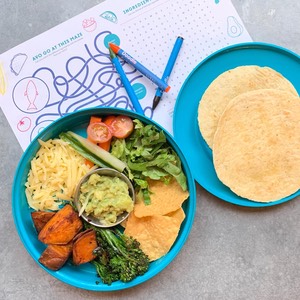 Kids will love getting hands on with Wahaca's Build Your Own Tacos (£6.00) - filling two soft tortillas with a choice of grilled free range chicken, roasted seasonal vegetables or sustainable, MSC-certified fish. Little foodies also get lettuce, cheese and freshly-made guacamole to top up their tacos, as well as sides of veg stick dippers and crunchy tortilla chips. And creative juices don't need to stop flowing once the tacos have been devoured, as each meal comes complete with a fun activity sheet and colourful crayons.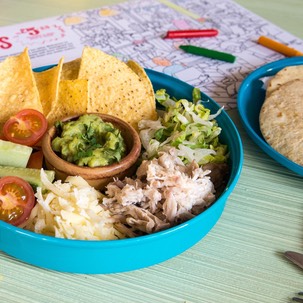 Wahaca Wimbledon, found next door to the local cinema and the regular happenings on Victoria Crescent, it's the perfect place for a quick bite to eat, a weekend catch-up or family meal in SW19.
Wahaca Wimbledon donates 25p per every children's menu sold to Wimbledon's loved Polka Theatre.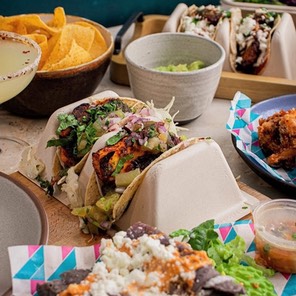 Contact:
Wahaca
Tel: 0203 728 9008
Email: wimbledon@wahaca.co.uk
35 The Broadway
Wimbledon
London
SW19 1QD
Mon - Sun (Takeaway, Click & Collect and Deliveroo)
12 -10pm