Local Mums recommend the best business opportunities in our area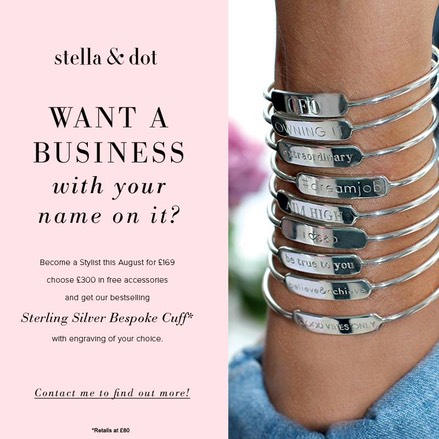 "I highly recommend Stella & Dot as an amazing business opportunity to all Local Mums. I've been an Independent Stylist with Stella & Dot for the past three years and I can honestly say it's given me so much more than I could ever have imagined. It's financially rewarding, flexible and most importantly, fun! 
"On the surface of it Stella & Dot design irresistible, world-renowned accessories but the core of the business is so much more than this. They address the issue of the lack of flexibility that we as women face in the work force today and provide us with the means to have the flexibility we need in order to achieve the perfect work/life balance. . ."
Marsha McLean-Anderson, Local Mum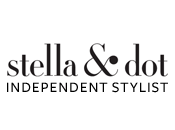 Are you:
A student finished from college/university until late September?
At home with your children this summer?
A Stella & Dot fan?
Fundraising for something?
A bit bored?
Pregnant or on maternity leave?
A lover of fashion and accessories?
A teacher with a little more time just now?
Keen to earn a little extra money?
Why not chat to me to find out whether Stella & Dot could be great for you?
It costs just £169 to trial your own Stella & Dot business - Sharing the S & D style online, on-the-go and at in home jewellery shows.
AND
If you're not having fun, making money or you simply want to stop you can - Simples!
What do you get for your £169?
£300 worth of Stella & Dot jewels
Your own personal website to trial for free
Free and unlimited training and support from day 1
Benefits of Stella & Dot:
No stock holding
No deliveries
No minimum order before you start earning
Earn 25% - 35% sales commission from day 1
And finally, you'll get a gorgeous Sterling Silver 'Bespoke' Cuff with engraving of your choice when you join this month (August 2016)
If you are interested in learning more about the "opportunity of a lifetime" with a company that is breaking every record out there, then contact Marsha McLean-Anderson (Independent Star Stylist) for more information. Or why not join me at my Summer of Style Opportunity Event on the 30th August in Walton on the Hill. Bring a friend and learn about the latest trends and get a first look at our NEW Collection. Plus, get a glimpse of what it's like to be a Stella & Dot Stylist with a very special Summer Styling session.  FREE sparkle for everyone who RSVP's here.

Contact:
Marsha McLean-Anderson
Stella & Dot
Tel: 07939083245
Email: marshamc@gmail.com