Local Mums recommend job opportunities in our area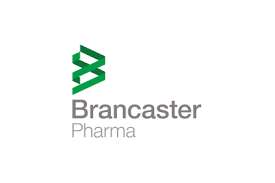 Project Manager
This role is with an exciting new pharmaceutical company developing and distributing products in the United Kingdom and rest of Europe. It is a project management role, requiring an efficient, systems and task oriented individual, covering:

1.       Supply chain management
2.       Company technical and quality management
3.       Sales and marketing campaign support
4.       Office management
5.       Regulatory affairs support
Company background       
The company has already made a substantial and positive impact with its first licensed product, improving the lives of patients and healthcare professionals whilst also delivering savings for the NHS. 
Working hours
Flexible / part-time working within a small team based in Reigate, East Surrey. Full-time (37 hours per week) will also be considered.
Personal attributes         
You will be expected to be/have:
•         Systems and task orientated
•         Very well organised with a rigorous attention to detail
•         A motivated 'completer-finisher' who is strongly focused on getting tasks done
•         Proactive, able to work on your own and on your own initiative
•         Excellent verbal and written communication skills
•         Good problem solving and decision-making skills
Several years' work experience in the following areas and/or general project management would also be desirable:
•         Educated to degree level preferably in a scientific discipline
•         Previous experience in the pharmaceutical industry and/or any of the operational areas listed below
Job roles 
You will be provided with an induction and set objectives and will be trained and work with the relevant Directors and other Project Managers to:      
•     Manage key day-to-day activities of the office:
     - Supply chain management and logistics; such as handling transport, storage, distribution
       and warehousing efficiently and effectively on a daily basis for UK and other European    
       markets
     - Forecast demand and convert to a supply schedule which ensures excellence in product
       availability and efficient levels of inventory
     - Sales order administration and customer services
     - Office management including Corporate File Plan maintenance
•      Oversee the company's technical areas:
     - Standard Operating Procedure administration and maintenance
     - Pharmacovigilance and medical information support
     - Quality processes including complaints support
•      Support the marketing and sales teams by coordinating elements of the promotional
       plan including sales materials origination, copy approval process, meeting program
       organisation and clinical data collation.
•      Monitor costs vs. budget
•      Provide back-up support for regulatory affairs functions
Salary  
In the region of £30,000 - £45,000 p.a. depending upon experience, pro-rated to hours worked if not full-time.
Contact:
Alex Duckworth
Managing Director
Brancaster Pharma Limited 
Email: alex.duckworth@brancasterpharma.com
www.brancasterpharma.com