Local Mums recommend the best phonics classes in our area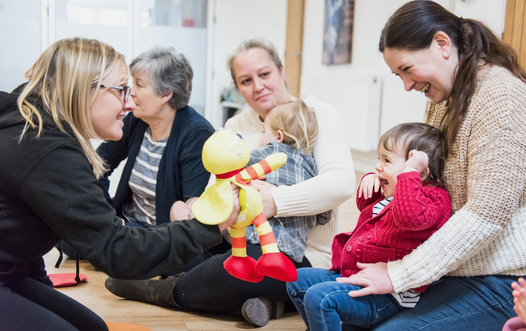 "I highly recommend Phonics With Robot Reg to Local Mums. I usually find it difficult to find things that will hold Oscar's attention for longer than 10 minutes but these classes worked wonders and Natalie did an amazing job at keeping all the kids focused. The classes flow naturally and are up-beat and fun. Oscar is really starting to enjoy phonics at home now, so this class which is filled with many different activities and learning methods is just fab!"
Sophie, Local Mum
"I recommend Phonics With Robot Reg to Local Mums. My daughter really enjoys the songs and dancing and sings the songs when not in class. The classes are a good introduction to phonics and I'm enjoying learning the sounds as well, which then allows us to practice outside of class."
Rachel, Local Mum

"I highly recommend Phonics With Robot Reg to Local Mums. I've seen a marked difference in my son's confidence and his willingness to sound words from just the few sessions we've been to. I feel we're on the cusp of a word explosion and it's definitely been brought on by attendance to the classes. He loves the singing and dancing, shouting out for Robot Reg and all the little activities!"
Stephanie, Local Mum 
"I recommend Phonics With Robot Reg to Local Mums. My daughter has really enjoys online classes with Natalie, every time I get the laptop out she asks for Robot Reg!"
Michaela, Local Mum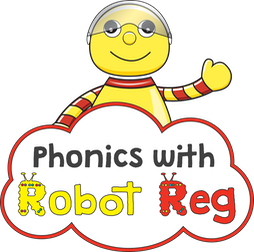 Phonics With Robot Reg
Hi, I'm Natalie. I am passionate about giving children the best start in life and what better way to do this than in a fun and engaging phonics class - where children and grown ups can immerse themselves in a world full of literacy.  
I have taught early years for almost 20 years' and was an assistant head teacher, specialist leader and a moderator for a local educational authority. I loved it!  But after having my second child I decided I needed a change - something that would continue my passion for teaching, but give me more flexible hours while I raise my own little ones. 
I am a finalist for The Family Network, Business Recognition awards for new business/new start up of the year.
So here I am! I really hope I get the opportunity to support you and your child into a love for learning.
My preschool sessions are on Mondays 10.45 and Tuesday 9.15 both at Colman Redland Centre and Thursdays 10.45 at Canada hall in Merstham.

Local Mums Discount
I am offering Local Mums 10% off term fees plus a three week trial for £15 offer if you quote Local Mums Online when booking.
Contact:
Natalie Ross
Phonics With Robot Reg
Tel: 07399 795043 
Email: natalie@robotreg.co.uk
Phonics with Robot Reg on Facebook
https://robotreg.co.uk