If you're looking for a fun-filled way to entertain children, the unique storytelling workshop My Box of Props is perfect for any occasion.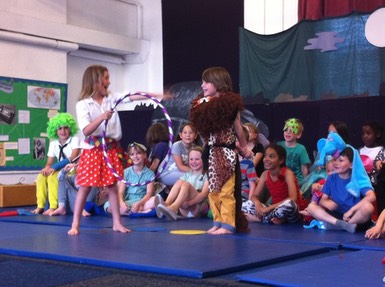 My Box of Props is a unique storytelling workshop that has been designed exclusively by founder Lauren Van Der Westhuizen.
"I love all kinds of stories," explains Lauren, who first moved to London ten years ago with a drama degree and has worked non-stop in the creative arts industry ever since. "I believe that there is power and strength in storytelling, particularly in telling your own story. I truly believe that everyone has a story to tell!"

Creative arts
Over the last decade Lauren has performed and taught both in the UK and abroad, particularly enjoying her time performing in Italy. Lauren has taught, performed, directed, produced and created workshops to enhance the national curriculum for companies such as Perform, Bigfoot Arts Education, The Polka Children's Theatre as well as Freshwater Theatre Company. Lauren has also just finished her Masters degree in creative learning from the University of Leicester. 
Lauren and the rest of the teachers at My Box of Props are all CRB checked to work with children and the elderly as well as having an up-to-date first aid certificate.
If you would like Lauren and her team to create stories and memories that will travel far beyond My Box of Props and stay with children for many years to come, why not get in touch!
Read Local Mums' reviews of My Box of Props
Contact:
Lauren Van Der Westhuizen
My Box of Props
Email: hello@myboxofprops.co.uk
www.myboxofprops.co.uk