Whether you are looking to hire a nanny or a creche service for your wedding, Tinies childcare agency can help you find the perfect solution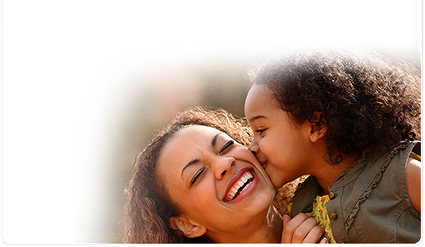 If you are looking to hire a nanny, Tinies is a great place to start. Established in 1975, Tinies is the leading UK Childcare agency for parents looking to employ a nanny or finding a solution for their childcare needs.
When it started out in 1975 Tinies was a nanny agency with five branches around the country. Vanessa Udall the MD Of Tinies Surrey Ltd actually registered with Tinies for her first nanny job in Surbiton. She successfully got her first job through Tinies and later on bought the franchise. Since then Vanessa has obtained a further three franchises which means Tinies Surrey Ltd based in Sutton provides childcare and training covering all of Surrey and SW London.
Tinies can help you with whatever childcare solution you need from  permanent and temporary nannies, to staff in childcare settings, babysitters, emergency childcare service, event nannies, pop up crèches and - new in 2013 - tutors and parent workshops.
Experts in matching childcare needs 
"We'll guide you through every stage of hiring and will thoroughly vet and personally interview every childcarer," says Hannah Gramson, Tinies' Operations Director.
"Our consultants are experts in vetting and matching childcare to your needs," explains Hannah. "We are regulated by REC and adhere to a strict code of practice. Not only can we source the best nannies and childcarers for your family but we can be there to sort out your contracts and your payroll. If you don't want to hire childcare through us we can offer you an employment screening service for any childcare you have sourced privately."
"Our agency successfully covers the whole of Surrey," says Hannah. "Our Tinies Surrey childcare agency team includes a large nanny desk with two consultants looking after all the Surrey and SW London areas including a wedding crèche services and babysitting. Plus we have a large nursery/education section with two consultants concentrating on the temporary and permanent nursery/education market covering the supply of temporary and permanent nursery nurses, deputy managers, nursery managers and primary school teachers."
 Ideal solution
"We strongly believe in delivering a comprehensive and honest service and are committed to maintaining high standards throughout Tinies," adds Hannah. "Most of the consultants in our office have childcare backgrounds which increases our understanding of placing the right person in the right job. We are not a recruitment sales office we are all about providing the right service. Our add-on services are a free legal helpdesk and up-to-date information on contracts and training with a large UK network acting as support."
Getting in touch with Tinies is easy: you can send your requirements for free and your local Tinies consultant will be in touch.
Read Local Mums reviews of Tinies
Contact:
Tinies Surrey 
Unit 3 Mulgrave Chambers
Mulgrave Road
Sutton
Surrey 
SM2 6LE
Tel: 020 8642 8866
Email: e.surrey@tinies.com
www.tinies.com