Our cookery editor Local Mum Renee Davis shares her Chocolate Torte recipe that she was invited to donate to the charity Action Aid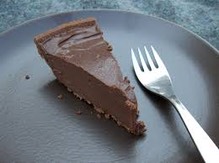 When the wonderful people from Action Aid got in touch asking me to get involved with their Christmas campaign I was truly honoured. They do some incredible work in over 40 countries around the world. This Christmas they are focusing on six because they are the ones that are in the most need of our help. These countries are: Malawi, Democratic Republic of Congo (DRC), Ghana, The Gambia, Afghanistan and Myanmar.  Please visit this page to sponsor a child or make a donation. 
Myanmar is a place close to my heart, as Hubby and I travelled lots and lived in Asia for a couple of years last decade. We spent a beautiful month in Myanmar, and the people were among the friendliest and most generous in spirit that I have ever encountered. Inspired by the theme 'embargoed' I have donated my no bake gluten free chocolate torte recipe to Action Aid. Have a look on their website for the other recipes donated by celebrity chefs and fellow bloggers.
Ingredients (to serve 12)
(crust) 200g ground pecans
50g ground flaxseed
60ml coconut oil + extra for greasing the dish
(filling) 300g 70% cocoa dark chocolate
325ml yoghurt (I've used goats, but any would work)
75g butter
Step one: Use a coffee grinder or powerful blender to turn your pecans and flaxseed into a fine meal and make your crust by combining them with the coconut oil in a bowl.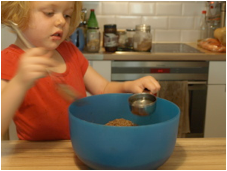 Step two: Grease your pie dish with a generous glug of coconut oil, then tip the contents of the bowl in the middle. Using the palms of your hands spread the crust out evenly so the bottom and sides of the dish are completely covered. Put in the fridge for half an hour to harden up.
Step three: Break the chocolate up into small pieces and place in a heatproof bowl. Warning: your hands will get very messy!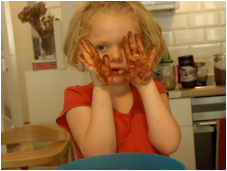 Step four: In a small saucepan gently heat the yoghurt and butter and bring to a simmer. Once heated carefully pour all over the chocolate pieces. 
Step five: Slowly stir, watching the mixture get more chocolatey by the second.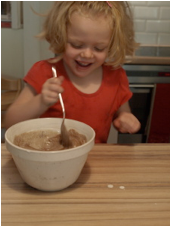 Step six (optional): Have a cheeky taste test.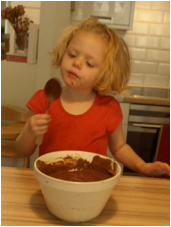 Step seven: Take the crust out of the fridge and pour the chocolate mixture evenly into the middle.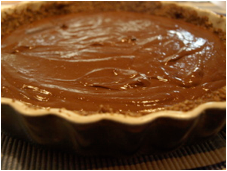 Ready to serve!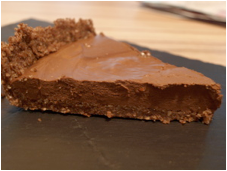 Try some more of Renee's fab recipes