If you are looking for quality ad-hoc or part-time childcare with an extra dimension for your children, or thinking about summer camps, Role Models is a great place to start.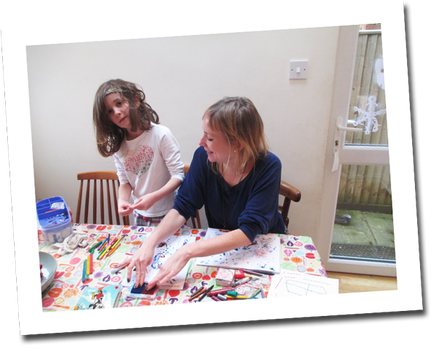 Ad hoc and part-time childcare can be tricky to organise, so it's great to find Role Models, a unique childcare agency providing skilled, ad hoc and part-time care for children of three years and older in their own homes.  
"We want to inspire children to create and learn, whilst having fun at the same time," explains Managing Director Hugo Shephard. "Not only do our Role Models have extensive childcare experience but they are also lucky enough to be talented in at least one of music, arts and crafts, drama, sport or homework.  What's more, they all love sharing their passion with children!"
Summer camps
Role Models are also running an SEN Summer Camp from July 28 – Aug 1 in Wimbledon designed for 6–12 year olds focused on providing specialist activities for children with mild to moderate special needs.  Cost is £70/day with £10/day discount if you book before July 1st plus £10/day discount if you book all five days or book siblings. See Role Models Summer Camp for more details.
So if you are looking for quality, inspirational childcare for your children on a part-time or ad hoc basis, or to cover the Summer holidays, why not give Hugo a call?

Read Local Mums' reviews of Role Models
Contact:
Hugo Shephard
Managing Director 
Role Models
Tel: 07825 598344
Hugo@rolemodels.me
Role Models on Facebook
Role Models on Twitter