Local Mums recommend the best organic beauty products in our area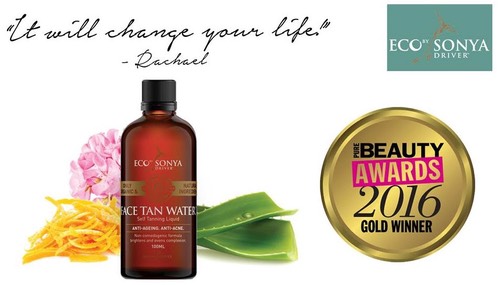 "I highly recommend That's The Look to Local Mums. The make up is amazing quality and the natural bamboo reusable packaging is wonderful. I wanted to try an organic beauty range ever since I heard that regular big name brands contain pathogens, carcinogens and even formaldehyde: this is not something I want to put anywhere near my face, especially now I have a pre-teenage daughter borrowing my make up. The products look and smell great, are heatlhy and most importantly they really work. The self tan products are the best I have tried, and incredibly they are all natural ingredients too! I loved the gorgeously naturally fragranced cleansers that make my skin feel great and really work. I'm so glad I have discovered this range, it's exactly what I have been looking for."
Kathy McGuinness, Local Mum
"I recommend That's The Look to all Local Mums. The products are simply brilliant and the customer service at That's The Look is fantastic. Nicola provides a truly personal service and she made sure that I was completely happy with my products. The organic makeup range is amazing! Try it, you must!"
Karen, Local Mum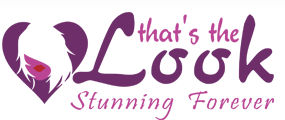 Natural Organic Cosmetics, Great Sun and Skincare brought to you by That's the Look
Women want to look glamorous and always have, not just for everyone else but for themselves.
I have always had a keen interest in the beauty industry.  After qualifying as beautician in 2007, I decided to start a small salon, treating local people and offering a make-up service.  With all those beautiful brands on the market supplying gorgeous products, tantalising colours and textures the choice was, I thought, amazing.  But (and there is a "but"), unfortunately here in the UK we still only supply make-up to the masses and forget that every woman is made differently.
From a personal point of view, it was great being able to make everybody else look beautiful, but what about me?  I struggled to find the right shades, textures for my skin type.  I found foundations too drying, sometimes too pink or too orange! Often I would resort to blending several different shades to get a good match to my skintone and this was becoming very expensive.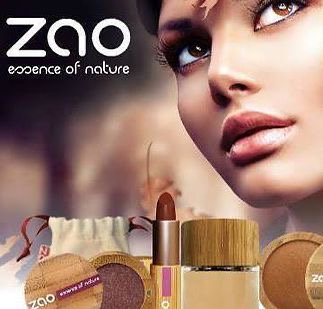 That's the Look has a goal to supply safe, ethically sourced, cruelty free and most of all high quality organic natural cosmetics.
Organic doesn't have to be boring washed out colours that don't last the distance once you put them on! Natural cosmetics are becoming more refined, highly pigmented and sophisticated.
At That's the Look we love to hear your comments regarding the products sold here and what you would like to see more of.  By communicating and talking more about what type of products we want, the louder voices in the industry may hear us and who knows, we may even start a make-up revolution by demanding better shade and product choices for all women.
Why not host an organic make up party? You receive a free gift of Zao make up of your choice and a set of brushes up to the value of £130.00 just for hosting. Attendees receive 25% discount on all Zao products.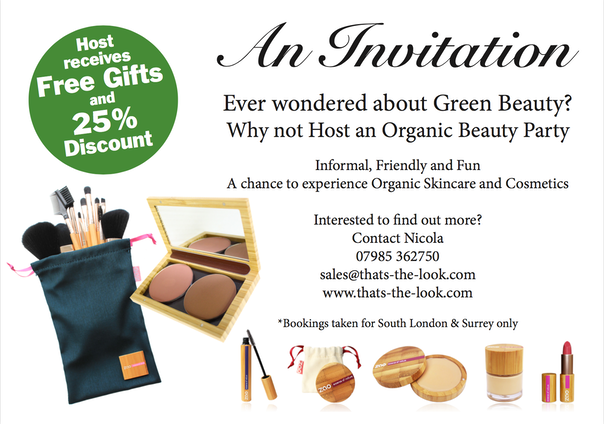 Contact:
Nicola Mattison
That's The Look
Tel: 07985362750
Email: sales@thats-the-look.com
That's the Look on Facebook
www.thats-the-look.com