My Local Drugstore is a local family-run business with over 30 years experience offering a huge selection of leading health and beauty products at a great price online.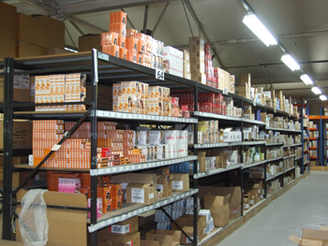 How do you like the sound of a trusted, locally-run online store that houses all your favourite health and beauty products at a cheaper price than the High Street? New one-stop-shop My Local Drugsore does exactly that.
"We have done all the hard work for you," explains Khilan Shah, who runs the family business and warehouses based in Croydon. "We have sourced all the leading brands in health and beauty and put them in our online store. The result is your very own one-stop drugstore." 
Leadng brands
My Local Drugsore has thousands of products from all the top brands ranging from baby care, vitamins and pain relief remedies through to skincare, dieting and beauty products.
"Everything is easy to find and our prices are very competitive," says Khilan, whose family has been involved in the healthcare industry for over 30 years. 
"Our 16000sqft facility houses 30 staff and with our close relationships with top brands such as Seven Seas, Durex, Berocca and Calpol to name but a few we are in a prime position to serve you," explains Khilan. 
Khilan and his family have used their extensive experience in the healthcare business to create a great online shopping experience at their new website www.mylocaldrugstore.com. "We endeavoured to make the website as user-friendly as possible so that people of all ages can shop easily and save money," he explains. 
First class service
The service also covers delivery, so you can be sure your products arrive quickly and safely."Our aim is to provide you with peace of mind while shopping with us and this is why we have teamed up with Parcel Force and City Link to provide a first class courier service."
This service is matched by a pride in their customer services: "Our customer support has over 10 years experience and will be able to assist you with any query that you may have," assures Khilan.
So if you would like the ease of shopping for leading health and beauty products from a trusted local family-run business, why not check out www.mylocaldrugstore.com?
Read Local Mums reviews of My Local Drugstore
Contact:
Khilan Shah, 
My Local Drugsore
Tel: 0845 458 2040
Email: info@mylocaldrugstore.com
www.mylocaldrugstore.com