Local Mums recommend the best Pilates classes in our area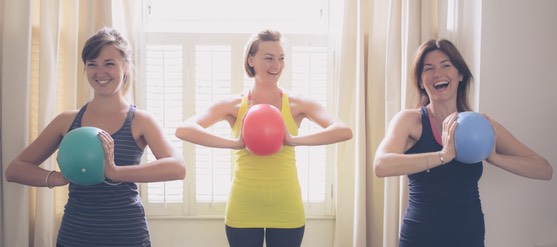 "I highly recommend Live Love Pilates to all Local Mums. Vanessa has been great in helping me get back into exercise after having my daughter five months ago. The 'Matwork for Mums' class is held at Earlsfield library so it means that my daughter can be in her pram whilst I work on correcting my posture, strengthening my core and enjoying a really good stretch. Vanessa is very patient and is a great teacher making the class feel fun and relaxed. I would definitely recommend the 'Matwork for Mums' class."
Rebecca, Local Mum - Matwork for Mums
"I recommend Live Love Pilates to Local Mums. Live Love Pilates Friday afternoon class is the perfect place to relax at the end of a hard week, while still having an in-depth and vigorous workout. Vanessa explains each exercise carefully and thoroughly, making you work all key muscles and gaining deeper knowledge of your own body. Earlsfield Library is a beautiful setting, with the hall being bright, light and spacious. I would recommend Vanessa to anyone and everyone!"
Ashleigh, works in local area - Core Express Class


Live Love Pilates 
Live Love Pilates is a bespoke satellite teaching service working in and around South West London offering mat workouts in the luxury comfort of your own home or work place and now also at the Earlsfield Library in Wandsworth. As well as Pilates that comes to you, l have introduced the option to enjoy local group classes in the relaxing setting of the hall within library on Friday afternoons. There are two classes to choose from: 
CORE EXPRESS PILATES: 1.00-1.45PM (£10 drop in)
A fast paced 45 minute class taking your body through a full workout with the abdominals at the core of the programme. Fitting your express workout into a busy day couldn't be easier!
MATWORK FOR MUMS: 1.50-2.50PM (£12 drop in)
A moderately paced 1 hour post natal class focused on giving your body a kind but full Pilates mat workout. The exercises will gently recover and strengthen the pelvic floor muscles and tone the abdominal area, restoring posture and stabilizing the pelvis and lower back. You will leave this class feeling strong, healthy and full of energy for the weekend.
My goal is to make your workout as easy as possible and l provide all mats, small props and background music. Mums are welcome to bring both little ones and prams into the hall and can do the class with your tot or have them next to you as you workout. 
Contact:
visit www.livelovepilates.co.uk for more information
or email vanessa@livelovepilates.co.uk to book your spot in either of the above classes.
ADDRESS: Earlsfield Library, 276 Magdalen Road, SW18 3NY