Local Mums recommend the best opticians in our area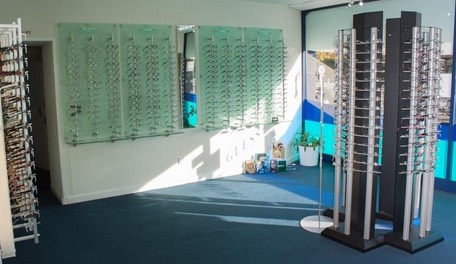 "I highly recommend Eye Options to all Local Mums. I have been a patient at Eye Options for many years and they have always provided very good service."
Kate, Local Mum

"I highly recommend Eye Options to all Local Mums. They are great opticians!"
Tammy Buris, Local Mum
"I recommend Eye Options to Local Mums. I was very happy with their service."
Karen Gilis, Local Mum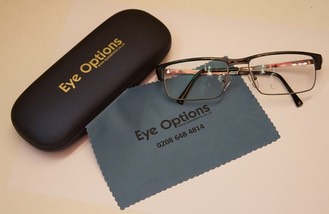 Eye Options
Eye Options is an independent, well equipped, modern practice providing quality eyecare at the right price.
You will find us just off the Rosehill Roundabout with easy car parking free for up to 2 hours in the Co-Op Supermarket car park.
Designer frames
We stock over 2,000 frames ranging from quality budget to the very latest fashion designer ranges.
Contact lenses
Contact lenses have revolutionised the way we live. But to get the most out of your lenses it pays to make sure you get the right ones for you. Soft Lenses? Gas Permeable? Disposable?
Eye tests
We provide a full and thorough eye examination which takes between 25 and 30 minutes and costs just £25.
The optomap retinal exam
A thorough screening of the retina (the back of the eye) to check that your eyes are healthy. Some eye conditions (eg AMD, glaucoma, retinal tears/holes) and other health concerns (eg diabetes, hypertension, risk of stroke) can be found in the retina. Early detection is essential so that these can be successfully treated.
Full retinal photography
This is now the second choice of our optometrists for retinal examinations thanks to the amazing breakthrough technology of the optomap, Daytona laser scanner.
N.H.S. eye test
Many patients are entitled to an N.H.S. Eye Examination paid for by the Health Service. (Please ask our staff if you think that you may be entitled).
Eye Options is offering all Local Mums and their children FREE optomap retinal scans (worth £25) and also 10% discount on the cost of any spectacles.

Contact:
Michael Cross
Eye Options
Tel: 020 8648 4814
20-22 Rosehill Court
Morden, 
Merton, 
United Kingdom 
www.eyeoptions.co.uk
Eye Options on Facebook
Eye Options on Twitter