Our Nutrition Editor Local Mum Angelika Cutuk-Short shares her healthy recipe for Spaghetti Bolognese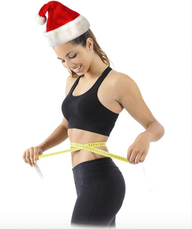 Serves: 4  Preparation time: 10minutes  
Cook: 20 minutes,
Ready in: 30 minutes 
Calories: 550 cal per 400g serving


Ingredients
☞       2 tbsp olive oil
☞       400g lean minced beef
☞      100g of green lentils (optional)
☞      2 large onion, finely chopped
☞      2 carrot, peeled and finely chopped
☞      2 celery sticks, finely chopped
☞      2 garlic cloves crushed
☞      teaspoon of paprika
☞      teaspoon of tomato puree past
☞      tablespoon black molasses or brown sugar to reduces tomato acidity and add extra flavour
☞      dry bay leaf and rosemary
☞      2 x 400g can chopped tomatoes or Bolognese sauce jar
☞     150 ml of red wine
☞      good pinch of dried oregano, or to taste
☞      salt and pepper to taste
☞      500g 50/50 spaghetti or gluten free
☞      grated Parmesan cheese, to serve
☞      2-3 rashers of bacon (optional) 
Method
Heat a wok or large, deep frying pan with the olive oil. Crumble the beef into the pan and stir-fry over a high heat for 2 minutes to break up the meat and brown it.


Add the onion, carrot, fresh tomatoes, celery and garlic. To makes things quicker you can chop all the veg in a food processor. Stir over a medium heat for 1 minute. Stir well, then add all the seasoning and lentils. Cook over a medium heat so that the sauce boils gently, stirring occasionally, for 15-20 minutes or until thick (add water or stock to reach your desired consistency). Secret: longer the sauce is cooked it tastes better!


While the sauce is cooking, cook the spaghetti in a pan of salted boiling water for 10 minutes (adding teaspoon of oil will prevents pasta from sticking), or according to the pack instructions, until pasta cooked 'Al dente'. Drain and turn into a warmed serving bowl. Note: 500g of dry pasta will yield just over 1000g cooked pasta.



Taste the sauce and adjust the seasoning, then pour over how much is needed to the hot pasta. Toss gently and serve immediately with grated Parmesan cheese & salad.
My top tips for Local Mums
☞  Use 50/50 pasta which will increase your fibre (6 to 14.4g per serving) and it tastes even better than regular pasta! All big shops have it these days. 
☞  Please do not overcook any type of pasta. Al dente pasta which is firm on the bite is healthier for you then soggy pasta! Basically, your body has to work harder to digest al dente pasta, making it slower released. Cooking it this way won't cause 'pasta coma' afterwards! 
☞  I add 100 g of green lentils to my Bolognese to reduce our red meat intake. Cook lentils in a separate pot of water at the same time as you start browning the meat. Lentils will increase nutritional value of any meal and add fibre to the dish. Nobody will notice the difference! 
☞  If having a salad, using apple cider vinegar to season it is much healthier than using ordinary vinegar. Braggs apple cider is a good one.
Healthy aside
A side salad and glass of red wine (optional) with pasta (700 calories) is a perfect dinner/lunch or restaurant meal. Starter and dessert will add another 700 cal.
Keep it longer…
Cool the unused sauce quickly then chill and store in the fridge for up to two days or pour into a suitable freezer proof container and freeze for up to one month. To use just thaw, reheat and simmer for 10 minutes.
Check out Angelika's blog Nutrition Mum here