Local Mums recommend job opportunities in our local area

Paul Jardine, the founder of DarbyMade (an online retailer of luxury crafted items, made in their traditional way) is looking for someone to take over the running of his business.
"I have a network over 300 of the finest artisan craftspeople around the UK who make bespoke items for corporate clients (DarbyMade.co.uk) and for our retail website (DarbyMade.com)," Paul explains. "I've spent four years setting it up but I'm starting a new job and can't give it the attention it deserves." 
Perfect for parents
"It would be ideal for a parent as the work is from home, there are no employees to manage and the hours are completely flexible," says Paul. "On average this took me two to three hours a day but I'd hope whoever took it on would want to spend more time/effort on it to grow the business."
Job spec:
Taking over running the business.
The role can be developed by the successful applicant but currently entails:
Corporate clients
- Marketing
- Building relationships with existing clients
- Project by project commercial agreements with clients
Retail clients
- Marketing
- Web-site maintenance
- Order processing
- Order chasing with suppliers 
Suppliers
- Sourcing products
- Commercial agreements with suppliers
- Logistical arrangements with suppliers
- Checking stock availability




About DarbyMade
DarbyMade is a retailer of high quality gentlemen's gifts, all of which are handmade in the U.K.
Its mission is to restore the link between the hands that love making quality products and the hands that love the feel of using quality products.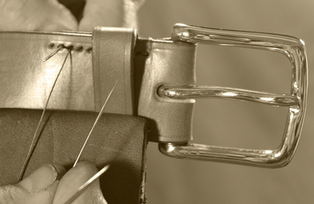 To do this it works tirelessly to find the best craftspeople and products with amazing provenance so you don't have to.
It carefully handpicks a small selection of each maker's best items for you to choose as a thoughtful gift for a loved one or as a treat for yourself.
Most items can be personalised with either initials or a message and all items are carefully packaged and gift wrapped.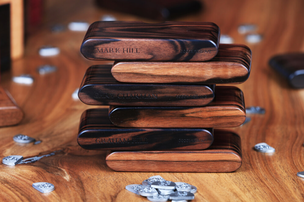 These items are presented in a simple to navigate website that is packed with accurate information about the components in each item, as well as a description of its maker.
The result is a unique gifting experience for both giver and recipient, an experience full of items with amazing provenance, made by some of the most talented people on the planet, and an experience which puts you in control by giving you the transparent information you need to ensure you can quickly buy perfect, thoughtful gifts every time you shop.
For more details and to apply, contact:
Paul Jardine
DarbyMade 
Tel: 0203 488 2530
Email: paul.jardine@darbymade.com
www.darbymade.co.uk