Combining career and family is famously tricky. Local Mum Tamsin runs a company helping mums make the right career decisions to balance family life and reach their full potential.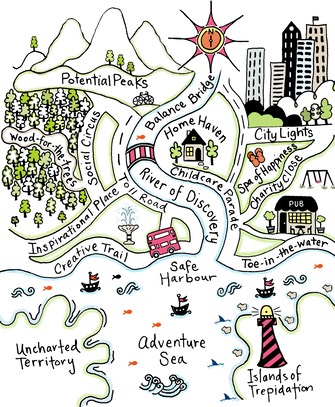 It's all change when you have a baby but many mums are surprised how much their careers change and how confused they feel about them. 
Whether it's returning to work and keeping your career on track or negotiating maternity leave and flexible working when you return, the kids/career conundrum is never straightforward.

For other mothers a new baby means such a big shift in priorities that a complete change in career, goals and aspirations is on the cards.
Until recently there was very little advice or help tailored specifically for mothers at this difficult time. Now there is fantastic help available in our area with Local Mum Tamsin's business Making Careers Work. 
Reaching your potential
Making Careers Work is a maternity coaching and careers counselling service helping mums and mums-to-be reach their full potential in their careers within the context of their family life.
Tamsin set up Making Careers Work to support mums when considering their maternity leave and return to work and to provide them with a structured opportunity to make decisions about their future careers. 
"As a mum of three boys myself I understand the need to try and balance the needs of the family with personal career ambitions - and it's not always straightforward!" explains Tamsin, whose background background began in events management and fundraising before moving into HR and organisational development ten years ago.  
"I also understand that priorities change at different times in our lives," adds Tamsin, who has 15 years experience within the voluntary, public and commercal sectors and has been working in independent careers support for the last four years.
Motivation and inspiration
Tamsin, who lives in Kingston with her husband and three small sons, runs regular career workshops and events and also works with individuals to address their specific career issues.
"Whatever stage mums are at with decisions regarding their future career, if they are feeling a bit stuck and in need of some motivation and inspiration, I hope that I can help them," says Tamsin. 
So if you are approaching maternity leave, have just had a baby or simply thinking about how you can balance your work and family better, why not give Tamsin a call?

Find out more about Making Careers Work and Read Local Mums' reviews 

Contact Tamsin: 
Email: tamsin@makingcareerswork.com
Tel: 07966 718465
www.makingcareerswork.com
Find out about Tamsin's latest workshop, 'Discovering an Alternative Career', on the 13th and 27th of November, 2012