Local South West London Theatre company Cygnet Players is staging the first amateur London Production of Shrek The Musical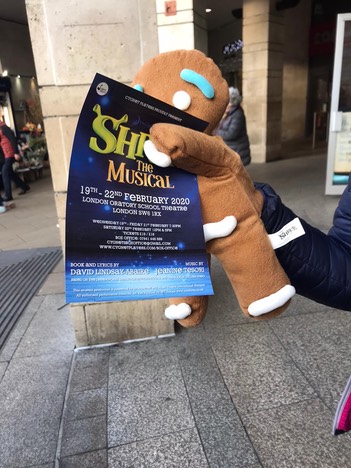 Shrek The Musical
Wednesday 19th February – Saturday 22nd February 2020

London Oratory School Theatre, Seagrave Road, Fulham, SW6 1RX
The Tony-nominated Shrek The Musical will be staged at the London Oratory School Theatre, Fulham in February 2020 by South West London theatre group Cygnet Players. Previously performed on the West End at the Theatre Royal in Drury Lane, this will be one of the first productions of Shrek The Musical in London since the West End production closed in February 2013.
Based on the iconic 2001 DreamWorks animation film, Shrek The Musical tells the story of a hulking green ogre with a heart of gold, his hilarious yet annoying sidekick, Donkey, and the beautiful and feisty Princess Fiona, played in the movie by Mike Myers, Eddie Murphy and Cameron Diaz. Set in the mythical 'Once Upon A Time' land of Duloc, where fairy-tale creatures are outlawed, this is a story of acceptance, inner beauty and standing up for the little guy.

Cygnet Players will be one of the first theatre societies to stage Shrek The Musical in London since the rights became available in January 2020. The society is an award winning, NODA-affiliated amateur musical theatre company that rehearse and perform across South West London, particularly Southfields and Putney. Established in 1997, Cygnet Players perform two musicals and a play every year, as well as putting on various concerts and other events, making them a staple in the social calendar of any theatre lover in South West London. Their previous shows include Spring Awakening, 9-5: The Musical, All Shook Up, Top Hat, Hairspray and Legally Blonde.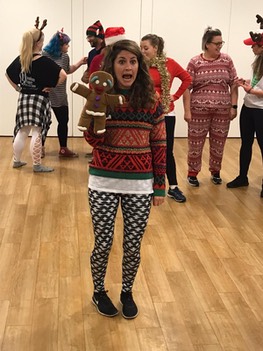 Shrek The Musical is the perfect half-term activity for families and children of any age. Performances are scheduled for: 
Wed 19 Feb 2020, 7:30PM | Thurs 20 Feb 2020, 7:30PM | Fri 21 Feb 2020, 7:30PM
Sat 22 Feb 2020, 12PM | Sat 22 Feb 2020, 5:00PM

Tickets are £18 for adults, with concessions at £16 for children, students and OAPs. A discount group tickets is also available for groups of 10.

For the Saturday 22nd February performances, meet-and-greet packages are available for an extra £5, which will include the chance to go on stage after the show to meet the characters and take photos.



To book tickets, please visit via this website, call the box office directly on 07941 448 689, or email cygnetsboxoffice@gmail.com.