Would you like to supplement your household income, or really make a go of your own business? Here are some local parents who have done both.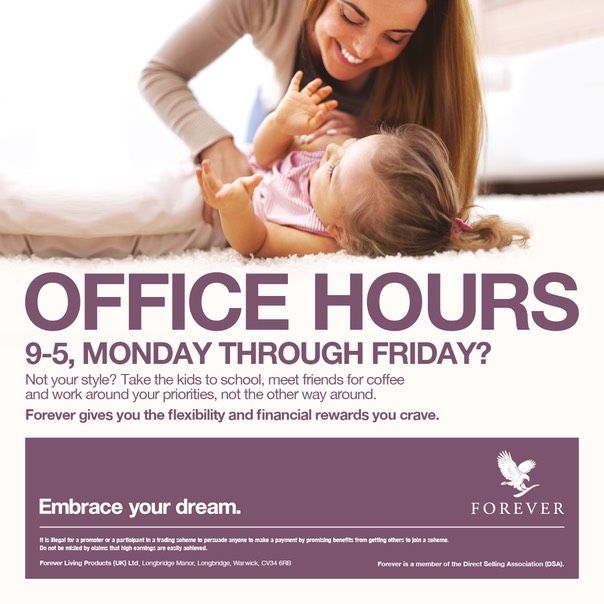 "After three months working for Forever Living Products I already have my own business partners. I am already making decent money and my business does not stop growing."  
Paula Duarte, Local Mum of Erica, aged 12 months
"I came across Forever Living Products and heard of the Clean 9 Detox and Nutri-Lean Weight Management Programs, in January earlier this year. I started with the Clean 9 Detox exactly 9 days before my wedding day, and lost an incredible 16 ½ lbs along with 18 ½ inches from my body. I couldn't believe it - I felt absolutely amazing on my big day too!"
Leila Ali, Local Mum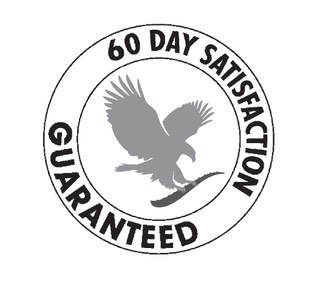 Forever Living Products
My name is Tsvetelina Samovolska (Lina) and I live in Wandsworth. I am the proud owner of my own business in the health, wellness and nutrition sector, working from home. I help lots of people with my natural product range from Forever Living Products - a 39 year old company that holds the Investors in People Gold accreditation in the UK.
The product range we have covers:
Skin care – Beauty and Skin Defence
Personal Care
Cosmetics and Beauty Products
Animal and Home
Weight Management Programmes
Sports Performance and Mobility
Supplements
Nutritional Health Drinks
Aloe vera is versatile product and can be taken as a drink or applied onto the skin. The Forever collection is a testament to nature's capacity to help us look, feel and be healthier.
Also, alongside these fantastic products is an amazing business opportunity that I can share with you. I help many people set up their own home based businesses with Forever, having extra income and giving them the freedom to be their own boss, working from home around their family and current commitments and choosing the hours that suit them. It is great for mums - either working ones or stay at home. We have many other Local Mums who build great businesses. Noprevious experience is needed as full training and support is given.
If you are interested in knowing more about the products and/or want to steer your career into a new, exciting direction, please contact me:

Tsvetelina Samovolska (Lina)
Health & Wellness Coach/Business Owner
Tel: 07729 137 150
Email: tsamovolska@flp.com
Facebook: www.facebook.com/LinaSamovolska
Website: www.linasamovolska.myforever.biz/store