Umoya means 'spirit' and that's what Carshalton Mum Kelly Rabie wants to portray in her photographs, specialisng in on-location, family pictures.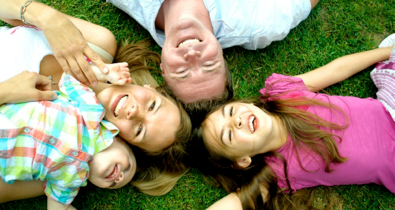 Carshalton Mum Kelly Rabie's photography company, Umoya Family Photography, focuses on outdoor shoots and she is keen to offer families beautiful, but affordable, pictures.

Kelly's stunning family photographs are all shot on location so that she doesn't have to pay for studio fees. She is then able to pass on these savings to her clients.

Not costing the Earth
"I was stunned at how expensive photographs can be," says Kelly, who became interested in photography when her sons were born and she wanted to send home pictures to her native South Africa.

"I just wanted to send some pictures of my babies to friends and family overseas," explains Kelly, who could not believe what some photographers were charging for single prints.
"I felt like the photographers were holding my special moments at ransom until I paid their extortionate fees for a single photo," says Kelly.

Kelly was passionate about capturing beautiful images of her children and so the idea for her company Umoya Family Photography was born.

The spirit of the moment
"'Umoya' means 'spirit' in Xhosa," says Kelly, explaining the unusual name of her photography company.  "Some African cultures believe the spirit is captured by a photo, so I decided this was a great name for my photography business as I try to capture the spirit of the moment."

Working purely on location using natural light where possible, Kelly allows families to feel more at ease in a familiar environment and less intimidated than they might do in a studio.
"On a typical family shoot, I primarily shoot outside," explains Kelly. "Then we'll take a few shots inside the client's home."
Whatever the weather or time of year, Kelly finds people photograph best outside. "Even in winter people tend to be more relaxed and happy in the fresh air, however bleak the weather."

Feeling comfortable
Kelly reserves shooting indoors mainly for newborn and small babies as not much space is needed. "I've even done an entire newborn shoot on a big comfy bed!" says Kelly.
"For the few clients who don't have a well lit area in their home, or when it's exceptionally cold, I ask them to select a public location that offers generous lighting and a warm atmosphere," adds Kelly.

Kelly is always open to clients' suggestions for locations. "Clients are often more familiar with their area," explains Kelly, "or perhaps a certain location holds a particular meaning for them, such as where they first met or got engaged."

If you would like to have some beautiful, natural photos of your children or family in natural surroundings, without paying the Earth for studio pictures, why not give local mum Kelly and Umoya Family Photography a try?

Kelly is offering Local Mums £40 for a one-to-two-hour photoshoot in the location of your choice, then choose 40 fully-edited hi-res (print-ready) images on disc for £120. 

More information and other mums' reviews of Umoya.

Contact Kelly Rabie,
Umoya Family Photography,
Tel: 078 9454 9990
or Email: umoyaphotography@gmail.com
www.umoyaphotography.com
www.facebook.com/umoyaphotography

This article was first published on www.carshaltonmums.com