Freelance graphic designer Sonja Cresswell finds working for herself is a great way to express her creativity and work around her family.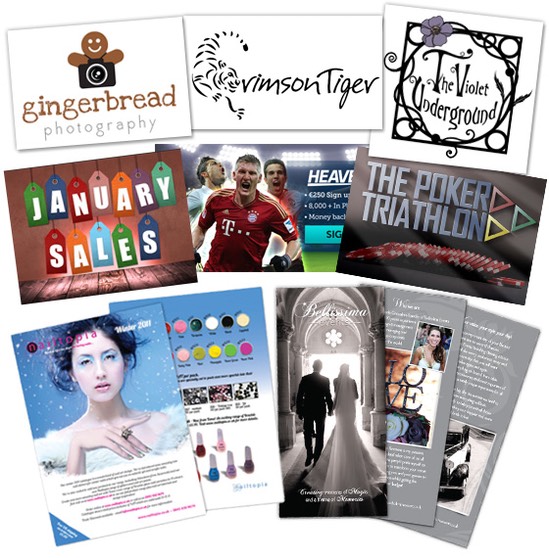 Local Mum and freelance graphic designer Sonja Cresswell has always had a passion for art, design, photography and all things creative.  "I could be found happily drawing away from a very young age," says Sonja who recently started her own business Sonja Cresswell Design.  
Excelling in art at school and going on to study art and design eventually led Sonja to work in graphic design - a hugely creative job she loves and easily fits around her life as a mum of Dylan, aged four.
"I decided to go freelance to coincide with Dylan starting school, meaning we didn't have to send him to after school clubs and I'd be available for school pick up etc," explains Sonja. "This is a totally new venture as I only finished working as a permanent graphic designer for a gaming media company at the end of July."
Creative freedom
Sonja hopes working for herself will give her the freedom to spend time with Dylan when he's not at school. "Not having to commute to work will be fantastic!" says Sonja. "Previously I had an hour and half each way to get to Chiswick so I certainly won't miss that. Being my own boss will be incredibly satisfying. Any success will be from my own effort!" 
With her own business Sonja Cresswell Design, Sonja provides a wide range of graphic design services and has worked on many varied brands from the world of nails and beauty, floral design and online gift shopping to online poker, sports betting and gastro pubs.
She has a broad range of experience creating and designing online and print promotional and marketing material like banner ads, email mailers, press ads, brochures and fliers and large format print material like posters and exhibition banners. 
Sonja also works with start-up companies designing logos, brand and corporate identity, business cards and stationery.
Passion for design
"I have a passion for good design and all things creative," explains Sonja. "I pride myself on having a keen eye for detail and enjoy immersing myself in the creative process and working closely with clients on projects, no matter how big or small!"
So if you think you have a project Sonja can help you with why not give this creative local mum a call?
Read Local Mums' reviews of Sonja Cresswell Design
Contact:
Sonja Cresswell
Tel: 07961153997
Email: sonja@sonjacresswell.com
Sonja Cresswell Design on Facebook
Sonja Cresswell Design on Twitter
www.sonjacresswell.com