Local Mums recommend the best aesthetics and wellness clinics in our area

"I highly recommend The London Wellness Clinic to Local Mums. I am delighted with the Botox treatment I had with Dr Jasmin. She is so friendly and lovely. She put me at ease and I felt confident in her as I know she's a doctor. I am keen for more treatments and will be coming back. Not many doctors are providing aesthetics in my part of Surrey so I'm so grateful for Dr Jasmin's services."
Nargis, Local Mum
"I recommend The London Wellness Clinic to Local Mums. I am over the moon with my new lips, they look amazing! The whole procedure was easy and quick and Dr Jasmin is so lovely, she makes the treatment enjoyable from start to finish. I completely trust her as I know her treatments are safe and she knows how to make the end result look natural. She advises you brilliantly on what will suit your face, keeping you looking natural."
Sydra, Local Mum
"I highly recommend The London Wellness Clinic to Local Mums. I absolutely love the facial rejuvenation that I had with Dr Jasmin. I was initially sceptical about aesthetics as I had seen so many cases that looked unnatural. I found it worrying that many people are offering aesthetics without medical training, as it is a medical procedure! Knowing Dr Jasmin is a GP immediately put me at ease as it allowed me to trust her; I knew she would carry out the procedures safely. As soon as I met Dr Jasmin for my consultation I felt happy and relaxed to continue as she is so warm and friendly. The treatment was quick and painless and the results were incredible. I was amazed how much better I looked and how natural-looking the procedures I tried were. I was initally unsure about having aesthetics but now would recommend The London Wellness Clinic to other local mums looking for a confidence boost and who would prefer a guaranteed trustworthy and safe service."
Cate, Local Mum
"I recommend The London Wellness Clinic to Local Mums. Dr Jasmin has a wonderful friendly manner and she put me at ease. She explained everything very clearly and the treatment was quick and easy. I'm so happy with the results!"
Sedrha Naeem, Local Mum
"I highly recommend The London Wellness Clinic to Local Mums. I have been very well looked after from start to finish, Jasmin is so professional. Everything was explained in full detail without any pressures which put me at ease. I can't thank Jasmin enough for my treatment."
Maria, Local Mum
The London Wellness Clinic
The London Wellness Clinic is a doctor-led, safe and effective aesthetic treatment clinic, with wellness in mind, offering wellness and aesthetic treatments in Surrey and London.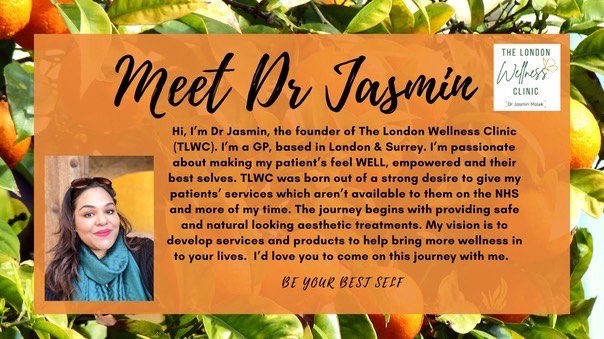 Through offering safe, effective and natural looking treatments we aim to allow you to be the best you.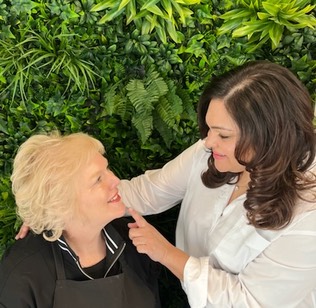 It's surprising and not commonly known that Botox can also be used for excessive sweating and teeth grinding (which can cause temporo mandibular joint dysfunction TMJ dysfunction and errodes the teeth).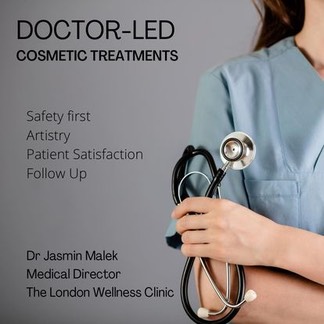 For more information or to book a virtual/face-to-face consultation, contact Dr Jasmin Tel/WhatsApp: 07934 139662 Email: dr.jasmin.malek@gmail.com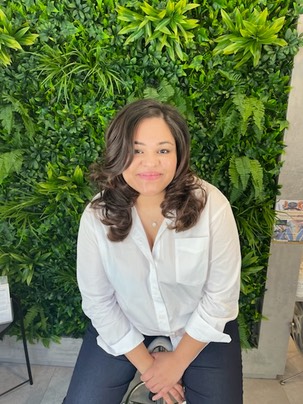 Depending on your preference, virtual or face-to-face consultations are available. Just book in via the booking link, letting Dr Jasmin know which your preference is. 
Read Local Mums' news story about The London Wellness Clinic
Local Mums Discount
***Christmas special offer***
The Ultimate Facial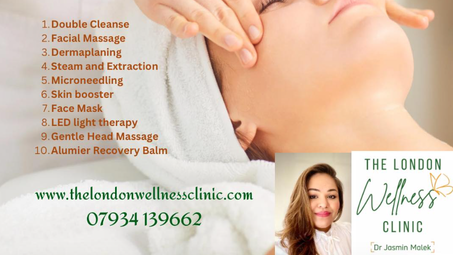 Dr Jasmin is offering Local Mums members 10% discount off aesthetics treatments. For more details and to book a treatment contact Dr Jasmin on 07934 139662. You can also book online at The London Wellness Clinic
For mobile services Dr Jasmin is offering Local Mums members who host a group of friends extra benefits plus 10% discount for all members. Contact Dr Jasmin for more details on 07934 139662.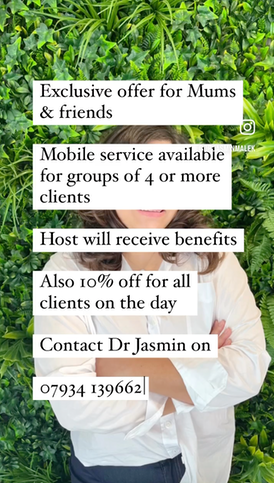 Contact:
Dr Jasmin Malek
Founder and Owner
The London Wellness Clinic
Tel/WhatsApp: 07934 139662
Email: dr.jasmin.malek@gmail.com
The London Wellness Clinic on Instagram
The London Wellness Clinic on Facebook