Local Mums recommend the best tuition services in our area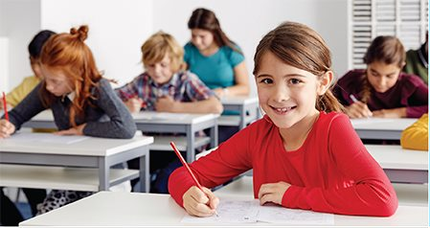 "I highly recommend Kumon Carshalton Central Study Centre to Local Mums. I decided to enrol my daughters at Kumon as I wanted to give them a head start at school and additional support in their maths study. Kumon has certainly improved their abilities."
Malini, Local Mum
"I recommend Kumon Carshalton Central Study Centre to Local Mums. Gabriel was keen to start Kumon, like his older brother. He also showed a great interest in books from a very young age. I had seen the benefits of Elijah starting Kumon English and wanted to offer the same opportunity to Gabriel. However, Gabriel was very different from Elijah in that he was very active and not one to sit down for any length of time, so I wasn't sure how he would take to it – but he loved it!"
Susan, Local Mum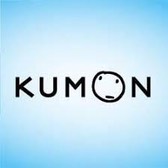 Kumon Carshalton Central Study Centre
My name is Jennifer, the Instructor at the Kumon Carshalton Central Study Centre. As a previous Kumon student, I have a thorough understanding of the entire Kumon journey, from wanting improve my confidence in maths at school, to completing a Mathematics degree. I strongly believe Kumon helped me along the way.
Today, as a Kumon parent to two young children who also study Kumon, I have seen their concentration, attention to detail and problem-solving skills improve immensely, even for my three-year old. The key skills that they are learning now will not only help them throughout school, but in their future careers.
As an Instructor, I enjoy watching my students thrive. When students can tackle a challenging question confidentially and independently is the highlight of my day. From being a Kumon student, to becoming a Kumon parent, now to a Kumon Instructor, I have seen first-hand how Kumon can benefit children of any age and ability.
**Online classes currently available - now including Saturdays**
While our classroom is currently closed, we are running online classes for students on the following days:
Mondays: 3:30pm, 4:00pm, 4:30pm, 5:00pm
Wednesdays: 3:30pm, 4:00pm, 4:30pm, 5:00pm
Saturdays: 9:00am, 10:00am, 10:30am, 11:00am
We are accepting new students during this time, please get in touch on 07907 874 881.
Whether your child is struggling with schoolwork or finds school work too easy and wants further learning, we aim to bring out the best in every child regardless of their age or ability. We provide individualised study programmes set at just the right level, building confidence, self-belief and helping them reach their full potential.
At Kumon, your child will learn through example questions in our worksheets together with Instructor guidance. This method of learning offers far more than traditional tuition: it nurtures your child's independence, develops strong self-learning skills, and gives them tools to excel in the future – not just for maths and English. 
Contact:
Jennifer Winter
Kumon Carshalton Central Study Centre
Tel: 07907 874881
Email: carshaltoncentral@kumoncentre.co.uk
www.kumon.co.uk/carshalton-central