So many of us pay a fortune to big corporate gyms that we never even visit. Why not try local club MTD that specialises in Shared Personal Training for guaranteed results - and enjoy it too!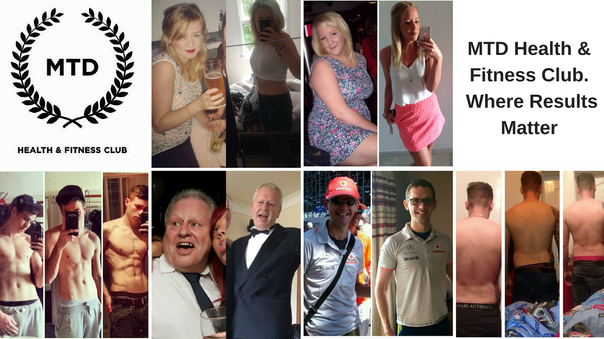 Would you like to stop feeling tired all the time? Lose weight? Be more confident? Get back your balance and focus? Reduce stress? Be a positive role model to your family?
Lots of us mums would love to shed a few pounds and more often than not we sign up for expensive gym membership only to end up never going.
If you are looking for a guaranteed way to shift the weight in a friendly and motivating way without throwing your hard-earned cash down the drain then Shared Personal Training could be the answer.
No time like the present
Local company MTD Health & Fitness Club is a great place to start. Offering 'Shared Personal Training' it couldn't be a better time to think about getting fit.
"We specialise in 'Shared Personal Training,'" explains manager Kieran Mellett, "Which we see as one of the best and most affordable ways to guarantee success in achieving your health and fitness goals."
Shared Personal Training allows you to experience personal training and all of its benefits while sharing your trainer with four other club members in Shared PT sessions. 
"We also provide you with a personalised exercise program and diet tailored to your needs and instructed by our coaches every session," says Kieran. 
Personal touch
MTD Health & Fitness Club Shared Personal Training sessions are 60 minutes and you will only ever train alongside a maximum of four other members under one coach. "This guarantees a comfortable and spacious training environment and allows our Personal Trainers to not be away from you for more than a few minutes," adds Kieran.
MTD Health & Fitness Club  also offers 1-1 coaching for an even more personal touch for those who want or need extra attention.
MTD Health & Fitness Club  also has a selection of classes including female-only classes available at £5 a session that don't require a membership to the club -  a great option for busy mums looking to get fit. 
So if you are looking for a fantastic opportunity to get fit at a friendly, local club with all the benefits of personal training without the price tag, why not give Kieran a call?
Read Local Mums' reviews of MTD Health & Fitness Club
Contact:
Kieran Mellett
MTD Health & Fitness Club
Email: info@mtdfitnessclub.com
Tel: 02086434466
Mobile: 07442536433
www.mtdfitnessclub.com