Local Mum and holistic therapist Seren Al Bakar discusses the benefits of homeopathy for postnatal mums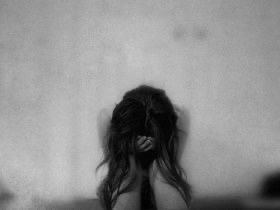 According to the NHS 1 in 10 mothers have Postnatal depression after giving birth and it is important to differentiate it from what is called 'baby blues.' which start after birth. This is a common condition and mostly due to the women trying to adjust to her new role as a mother and it is mostly due to hormonal changes. The women would recover completely for it but few will progress to PND.
PND develop's a few weeks after birth and when hormones changes might be settled. It has many symptoms and the most important of which is feeling very low, hopeless sad and miserable. In addition to anxiety, tiredness and even panic attacks.  The anxiety might lead to having thoughts that the baby will be harmed and or might not survive and some worry about their own health and have this overwhelming fear they are going to die which then causes sleep disturbances and tiredness.
(PND, is one of women problems that was brought about mostly after World War 2 when there were changes to women's roles in society, women started to experience fear of comprising their roles of being workers and looking after children, so the fear is of not being able to fulfil both. This doesn't mean that non working mothers don't suffer from PND.
PND might lead to aversion to the new born, husband/partner/family members to suicidal thoughts. Sometimes, there is a loss of mother instinct in some and the feeling of being drained and exhausted, make all the symptoms worse.
It is important that the mother suffering from this condition be aware that there are help available to them in the form of:
Family and partner support to ease pressure and help with the daily routine.
Complementary Therapy, like Homoeopathy and Nutrition.
Counselling.
Healthy diet plus supplements.
Physical exercise.
Speaking to your local doctor or midwife
Counselling if it is sought, is very good and might be enough to solve the issue.
Complementary therapy and homoeopathy
Complementary Therapy and homoeopathy in particular can play and take an important role in recovery. It is a natural method of treatment and free from side effects, that might occur with antidepressant medications. Homoeopathy will work to balance mind, body and spirit by providing natural substances in infinitesimal doses.
Homoeopathic treatment is individualised that is why it is important to have a consultation before on embarking on this treatment.  There is no one remedy suitable to all cases, on the contrary same symptoms that two different patients might experience might need two different remedies. The selection of a remedy will depend on the women's personality, medical history, pregnancy, labour and postnatal history, only by knowing all of them the homoeopath can offer the right remedies.
All the homoeopathic remedies are taken from natural substances, it might be plant, mineral base or other natural substance. They will be diluted to minimum concentration, undergoing a certain process to extract the energy out of them. Remedies like Sepia and Pulsatilla have proven beneficial for this condition and a consultation with a homoeopath will be important to know the right remedy in each case.
Real life story on postnatal depression
"I'm writing this as I hope it helps other mums that have or had postnatal depression.
My daughter was born three year ago, I unfortunately endured a very traumatic birth which resulted in me having a 3rd degree, after the birth I felt very ill and constantly dizzy and tired and anxious, I loved my beautiful daughter but I had this overwhelming fear that I was going to die, and I started having regular panic attacks, I then noticed that things down below didn't look right and the doctors said it was fine and it was just where I had torn and it will improve with time, I felt so down, and at this point 3 months after having my daughter I was constantly crying, I felt anxious I was doing everything wrong I was also breast feeding and I didn't enjoy it but felt a huge pressure to continue it as I felt I wasn't giving my daughter the best start.
After getting a second opinion from a private gynaecologist, Dr Dimitri Panayi, I was then diagnosed with a prolapsed bladder and bowel, he advised I could get an operation to fix it, but its best to wait till I have finished having my family as the operation can undo the work, but reassured me that things would improve. I was so devastated and felt my body had completely let me down, but also slightly relieved that it wasn't all in my head and it was good to finally know what was going on with my body. Before I was pregnant I was very active and a regular gym goer, so the thought of not being able to the things I normally do finally hit home, I was told I couldn't lift any heavy bags or anything heavy and also not to run until my body gets stronger.  I then sunk into a what I know now as postnatal depression, all my thoughts looking back were irrational I hated my body and the new me and the way it made me feel, I felt I had no confidence and that this had taken it all away, some days I just felt like I wanted to give up I felt really low and guilty for feeling low as this should have been one of my happiest moments.
I now know that prolapse is very common it's just that not a lot of people talk about it, which is sad as I think if more people were open if would really help other mums.
I was constantly looking on websites and reading up about it and at the time I felt it would never improve and this made me more depressed, I felt no one understood how I felt and I felt very lonely and isolated even though I had family support and friends.
After 4 months of breastfeeding I decided to stop I just couldn't do it anymore, I wanted my body back and felt I needed time to heal without the pressure of breastfeeding, after this I was recommended to see a Homeopath, I still felt low and I just wanted to feel like me again and have rational thoughts, she put together a treatment for me and at first I was a bit sceptical but it did help, and I gradually started feeling happier and could finally enjoy being with my daughter.
I also went to see a physio therapist and Osteopath, David Melrose at the clinic to help with my prolapse and constant backache and it has really helped. I also asked the doctor for blood tests and found out my iron was very low and that's why I constantly felt dizzy, I was put on iron tablets.  I also do Pilates twice a week which helps strengthen your core and I found a great DVD called 'Hab-it' that has specific exercises for weakened pelvic floor.  I am now symptom free and I've went from constantly to thinking about my prolapse every day, I now go weeks without thinking about it, and the herbal medicine was great it gave me the boost I needed and I continued to take it for 8 month and after this I felt I could stop taking it as I felt more like myself.
I would urge any mum out there to seek help and not live it,  also I would like to give mums hope that if they do have a postnatal depression or a prolapse that it will get better.
PND is more common than you think and you don't have to suffer with it, please get help and support there is plenty out there, and herbal medicine was perfect for me and seeing a physio and osteopath help me understand my body better and its limitations and that if you follow the instructions they say, no heavy lifting and strengthen your core, your body can feel normal again."
Beth's mum


Seren Al Bakar is a qualfied Homeopath/NAET Practitioner since 2000.
She is available at the Aston Clinic clinic every Saturday.
To find out more contact 0208 9423148 or email hello@astonclinic.co.uk