Local Mums recommend the best swim schools in our area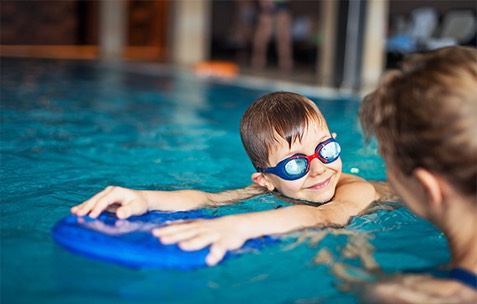 "I highly recommend Atlantis Swim Schools to Local Mums. Both my children have been having lessons and they love it! We go to the Epsom classes on a Sunday morning, currently with Jack and Julie. Connor loves his lessons with Jack who gives him great support and encouragement. Kara is currently with Julie who is also great. Kara is turning into a really graceful swimmer. I highly recommend all the Atlantis teachers at all levels; they are patient, firm but fair and always make the lessons fun."
Sarah Montague, Local Mum
"I recommend Atlantis Swim Schools to Local Mums. I have recommended Atlantis swim school for years, it's excellent no matter what ability. I have two girls of completely different abilities when they started. My eldest progressed very quickly into a swimmer, she's now only eight and is a pre-club swimmer with Joanne, who is a fantastic teacher. My daughter thoroughly enjoys swimming. My youngest screamed and screamed when she started, but Lesley (who is amazing!) persisted with her no matter what and her confidence grew so much. She will be four soon and is now with Charlotte; she is so very close to being able to swim by herself."
Jade Henwood, Local Mum
"I highly recommend Atlantis Swim Schools to Local Mums. Joanne is an excellent teacher. My daughter has been having lessons for 3.5 years and has made great progress. Sadly, her last lesson was today. Highly recommend Joanne as a fun teacher and great with improving technique.
Nicola Tracey-Grant, Local Mum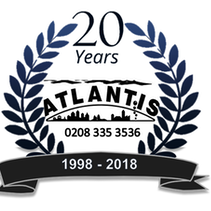 Atlantis Swim Schools 
We are a swimming company that teaches children aged 3+ swimming skills and technique. Our fully-qualified swimming instructors offer lessons for all ages and skill levels. We've got lessons that are just right for you. 
For your convenience, we offer swimming lessons at numerous locations around London and Surrey including:


Whitgift School, South Croydon, 
Eposm College, Epsom 
Linden Bridge, Worcester Park
Holiday Inn, Chessington 
Easter Intensive courses at Linden Bridge Worcester Park


We have high quality lessons with fully-qualified, DBS-checked and regularly-trained members of staff.
We also offer high quality training sessions for more able swimmers, including lifesaving
Why choose us? 
- Fully qualified instructors 
- Lessons for every level 
- Multiple venues to choose from
Contact:
Elaine Tanner
Atlantis Swim Schools 
Tel: 0208 335 3536
Email: elaine@atlantisswimschool.co.uk
www.atlantisswimschool.co.uk