If you are looking for a fitness class that really burns fat or a personal trainer that motivates you to succeed, Local Mums give their recommendations here.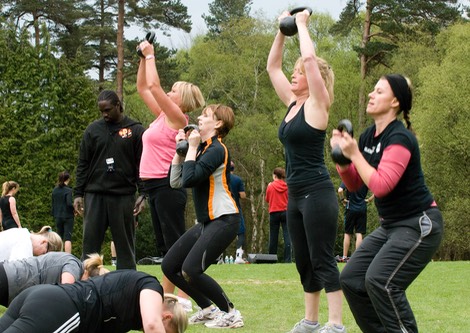 "Vanessa Alexander from Fat Attack became my Personal Trainer after I had my second daughter in 2006. Her attitude and positivity was not only encouraging it was euphoric. Vanessa was as determined as I was to get me back into shape and she is someone I would appoint again and again.
Vanessa takes pride in her no nonsense attitude which I believe spurred on my will to succeed.  She pushes you hard and in no time at all I was back into my good old skinnies! I get bored very easily, Vanessa made sure that she continually introduced new activities and exercises to keep the momentum going.
I can say that my enthusiasm never waned. Vanessa gave me sound nutritional advice which has made a huge difference on the choices I make food wise. I now know what is good for me and what isn't; it's not always that obvious! I got healthier, stronger and fitter than ever before; in fact I looked and felt like I was 18 again! Vanessa is a credit to herself; she is hard working and unwavering.
Vanessa also runs early morning 'work' work outs which I now attend – they are brilliant and are the perfect formula for a good day - and body!"
Huma Choudhry, Local Mum
"When I first met Vanessa Alexander from Fat Attack I was in a sorry state and I'd more or less given up on my body. I led a ridiculously sedentary life. I worked at home hunched over a laptop, lived 30 seconds from the tube and was quite capable of spending days at home without venturing out at all.  I felt bloated and heavy whilst my back and neck muscles were incredibly tense. That something was not right with my body was a feeling which haunted me day in, day out. I couldn't wear nice fun clothes and knew I was harming my health. But I felt paralysed and apathetic - I just couldn't seem to change the status quo. And all the while my expensive gym membership fees were debited monthly from my bank account...
So I embarked on two personal training sessions a week with Vanessa. Initially I was extremely nervous but Vanessa never made me feel as if being out of condition was a crime and set about getting me into shape with her own unique brand of practicality and no nosense training. She initially concentrated on increasing strength and improving core stability and pushing my stamina to the limit, and as I saw results I became naturally more active and started going to the gym on my own too. She also gave me some sound dietary advice which did not require any calorie counting and she has a sound knowledge of functional diagnostic nutrition which really helped me understand dealing with the root cause not the symptoms. 
Knowing that I was seeing her on a regular basis helped me stick to a long-term healthy diet - something I've never quite managed before. The training was always tough and always very varied, including boxing, kickboxing, lots of different contraptions, it was never dull and I never knew what to expect.
Two months on and I've lost well over a stone and walk down the street with my head held high. And it's not just weight loss - my body shape really does seem to have changed. I'd always considered myself weak and puny but now I'm am actually quite strong and feel a lightness and freedom which I've only experienced very briefly before after the odd starvation diet (only to put it all back on again in the next couple of months). With Vanessa's continued support I am confident that my new body is here to stay."
Laura Woolley, Local Mum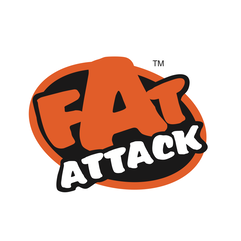 Vanessa Alexander from Fat Attack

Fat Attack offers personal training and fitness bootcamp classes for personal training. We come to your home or location of your choice, we run daily bootcamps in various locations and we are happy get a bootcamp started in a park near you if a group of you are keen to get started. We also offer whole-day fitness bootcamps, weightloss weekends and bespoke goup and corporate fitness events in the UK and aboad.
Personal training guarantees individually tailored exercise programme and is an effective way to target your individual goals at a time and place convenient for you. Our personal training sessions includes ongoing nutritional advice and support, every session is varied, motivating  and guarantees to get the desired fitness and fat loss goal. Personal training sessions though usually one-to-one can be done with up to three people at the same time, which offers a saving for each person.
Current Indoor bootcamps sessions running in the area are as follows:
The Centre Wallington
Milton Rd (off Stafford Rd), 
Wallington, 
SM6 9RP
Tuesday and Thursday: 6am - 7am and 9.30am - 10.30am
Woodmansterne Village Hall, 
Carshalton Rd, 
Woodmansterne, 
SM7 3HR
Monday and Wednesday: 6am - 7am and 7am - 8am
Fat Attack full one-day bootcamps
Come along  to Fat Attack'  unique and highly effective full one-day bootcamps designed to help you fight FAT and get FIT. Conducted by world class fighting champions and elite trainers, our intensive fitness programmes will put you through your paces whatever your fitness levels and objectives. Arrive at 8.30am for a 9am start and have an intense and varied day of fitness fun. 

Date: 9th of February
Time: 8.30am -6pm
Venue: Outdoor Centre, Forest Row, East Sussex, RH18
Includes meal and snacks
Normal price: £99 
Special OFFER for Local Mums Online: 50% of normal price with promo code- FEB2013  (book before the 25th of January)

Do you need a much needed kick-start to a healthier and fitter life?  Are you training for  fitness goal, sport, competition or uber activity? Do you want to kick start the loss of those stubborn pounds? Fat ATTACK IT.....

For more information please contact Vanessa:
Tel: 07738538497
Email: vanessa@fatattack.co.uk 
www.fatattack.co.uk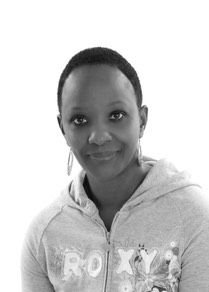 Vanessa Alexander from Fat Attack