Local Mums recommend the best takeaway services in our area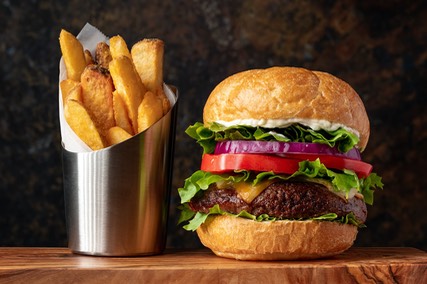 "I highly recommend Our A&B Kitchen to Local Mums. We just had our first take out - ribs and halloumi wrap, coleslaw and cheese bread. All absolutely amazing! Beautiful flavours and superbly cooked."
Janet, Local Mum
"I recommend Our A&B Kitchen to Local Mums. Amazing delicious food, clean and nice environment. Staff are super-friendly and with good knowledge of the menu. I love Our A&B Kitchen. Best place to eat in Wallington. Very fast service too."
Nina, Local Mum

"I highly recommend Our A&B Kitchen to Local Mums. I just enjoyed the new veggie option started this week! Broccoli, courgette, baby corn, cauliflower, sun-dried tomatoes, haloumi and  asparagus - lovely combination of flavours and colours. This new small family business needs our support."
Jo, Local Mum
"I recommend Our A&B Kitchen to Local Mums. I have visited this discreet little Kitchen again and again and I'm never disappointed. This eaterie is Wallington's little known secret! Absolutely gorgeous barbecue-smoked kitchen that fills you but doesn't leave you bloated. Their homemade coleslaw is a must try - just perfect treat for a Saturday night takeaway. I had a guest for dinner and this was the most perfect banquet. Forget the rest, this is the best. Wonderful meals, very tasty and generous portions, excellent value for money, no complaints at all. Hard one to beat."
Teresa, Local Mum
"I highly recommend Our A&B Kitchen to Local Mums. We wanted to celebrate our sister's birthday by having a barbecue but with everyone so busy the thought of all the prep involved at short notice seemed too much. Long story short, we ordered the protein and veg choices from these guys and made the salads ourselves. What a triumph! Everything was delicious and you could taste the high quality of the ingredients. The portions of barbecue meat were generous enough for lunch the next day and the coleslaw Is the best I've ever tasted. Check these guys out. You won't be disappointed!
Rita, Local Mum

"I recommend Our A&B Kitchen to Local Mums. Delicious, fresh and high-quality food made to order. I've had the chicken and halloumi wraps with chips and my partner has tried the pulled pork burger and chicken skewers. All hot and tasty with generous portions. Fantastic customer service and really appreciate the recyclable packaging as well! 
Amelia
"I highly recommend Our A&B Kitchen to Local Mums. Been here twice now and the food has been fantastic both times - it's a small, family-run place serving BBQ style food - great chicken burgers and a good range of sides and other main meals. The owner really cares about the food he's serving and it shows in the quality and portion size. Very reasonably priced for the quality of food."
Sam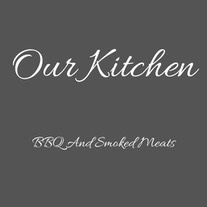 Our A&B Kitchen
Welcome to Our Kitchen.
We are a small family-run business proud to present Our takeaway shop, where you can enjoy delicious, authentic and tasty, homemade food at its best. We only use fresh ingredients and all our dishes are freshly prepared on-site and served steaming hot.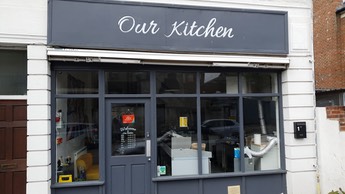 The meats we use are all sourced locally. All our food is handmade in our kitchen with the same care, love, and admiration that we've shown since day one. Although we're obsessed with smoked meats, we also make different types of dishes so there is a bit of everything that you'd need for lunch/dinner; grilled and smoked meats and veggies.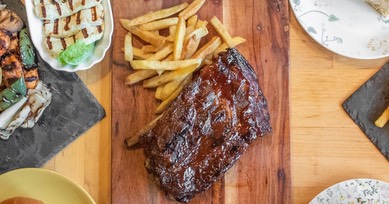 Dishes and recipes from all over the world that collide into our kitchen Our chefs are Food Hygiene Certified. All our packaging is eco-friendly.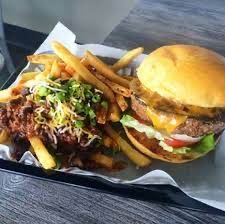 Come and try something deliciously different.

Local Mums Discount
20% off when you spend over £20 (Please quote code LocalMums20 when ordering)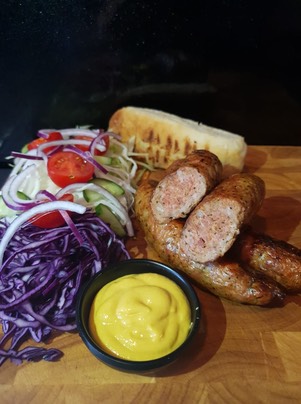 Wallington Farmers' Market
14th August
Our Kitchen will have a stand showcasing our amazing quality grilled meat dishes and BBQ takeaway food. Come along on the 14th and say Hi and grab your 20% Local Mums Discount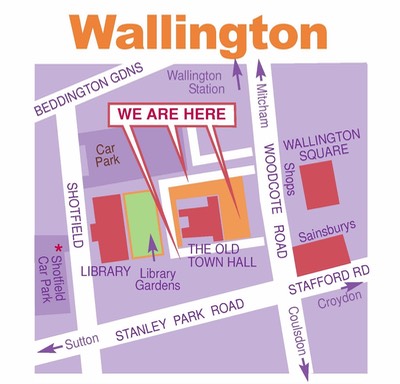 Contact:
Svetoslav Petkov 
Our A&B Kitchen
Tel: 0203 489 1121
Email: ouraandbkitchen@gmail.com