A little black dress is probably the most famous wardrobe staple but how do you make a good purchase that will last? Our style guru Susannah Hebden is on hand to help.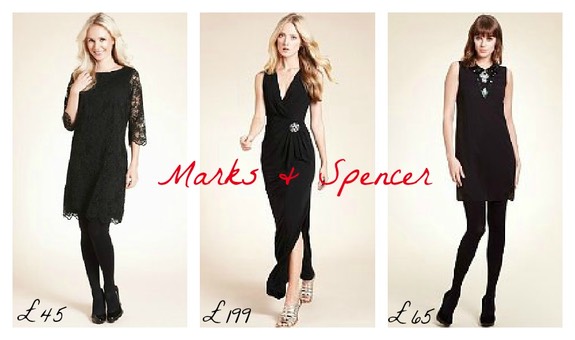 Top tips for looking fab in your little black dress 
Tis the season of the party frock and nothing has stood the evening wear test of time better than the ubiquitous 'Little black dress' or LBD.  It is fashion's equivalent of a living style legend.
If you choose wisely you should be able to rely on yours to take you effortlessly from cocktails and canapés to Christmas parties to dinner with the in laws. 
You should also expect to get several seasons wear from your dress so it's worth keeping in mind a few top style tips before making your purchase. Then you can dress it up or down with carefree abandon. Happy Christmas one and all! 
The best length for a dress should hit the knee just below the crinkly part. If you have great knees (though few of us do) then the hem can settle just above it.
If going for a less expensive dress then avoid anything with synthetic lace, ruffles or frills which will just cheapen a look.
Know your body shape and choose a style that flatters you:
Boyish figures:  - You are the one shape that can wear ruffles and frills which help to create curves as will belts and seaming.
Pear shape: A figure skimming A-line with a plunging neckline will draw the eye up and will help to camouflage hips. Equally a 50's inspired prom dress style is great for you.
Hour glass: You have great curves so show them off with a corseted dress which will look fantastic.
Rounded:  A tailored A-line is the most flattering shape for you. Go for one just below the knee to get as much height as possible. Try drawing the eye up to a great piece of jewellery at the neckline like a broach or necklace which will have a great balancing effect.
Shoes have to have a heel - even if it's a low kitten heel. Black silk sling backs or strappy evening shoes look great with the LBD but never wear tights with them too.
You don't have to stick with black – if you dare, try navy, deep purple or even scarlett. Black can be very draining on the skin so don't be afraid to try other colours. As long as the shape is classic it will be just as versatile and timeless.


SHM Personal Styling on Facebook
Susannah is now Personal Stylist/Shopper for the Ashley Centre, Epsom. For more details please contact her at Susannah@shmpersonalstyling.com