Local Mums recommend the best dance schools in our area
"I highly recommend Surrey Academy of Ballet & Performing Arts to Local Mums. The amazing teachers work so hard and the shows are a joy to watch!" 
Siobhan Henderson, Local Mum 
"I recommend Surrey Academy of Ballet & Performing Arts to Local Mums. Beth has loved her time at Surrey Academy of Ballet & Performing Arts, it has been a wonderful journey and we will never forget all the happy memories.  Beth came for a trial class the week before her 3rd birthday 15 and a half years ago!"
Mrs Solman, Local Mum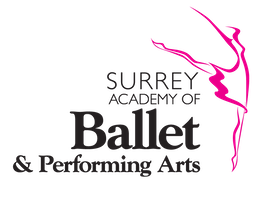 Surrey Academy of Ballet & Performing Arts
The Surrey Academy of Ballet & Performing Arts is a thriving school with a  proud reputation.  Based in Dorking town centre for over 30 years, we are the longest established school in the area, teaching a wide variety of dance genres.  Fully-qualified teachers all hold Enhanced DBS and are registered with the Royal Academy of Dance and the Imperial Society of Teachers of Dance.   
It is impossible to count the number of students who have gone through the school with great success in exams, biennial shows at Epsom Playhouse,  pantomime at the Harlequin Theatre, Redhill, Leatherhead Theatre, Dorking Halls, and many who have been chosen to dance with National Youth Ballet Company, London Children's Ballet, English Youth Ballet Company, and with the Mariinsky Ballet Company at The Royal Opera House, Covent Garden.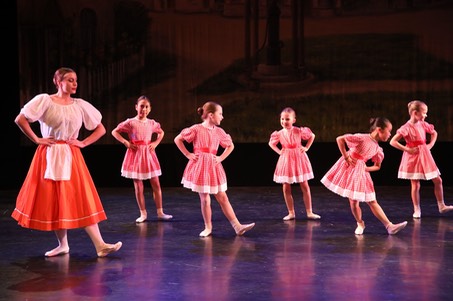 Students and young children have been placed in Festivals competing amongst many well established schools.  Students have been accepted to continue their dreams at schools such as The Royal Ballet School Associates, Central School of Ballet Associates, Laban Conservatoire, Brit School and Tring Park School for the Performing Arts.
The school's aims are to welcome all students, those who are attending purely for the love of dance, and those who have a desire to become a professional in the future.  We will help them achieve the best they can be, within a happy and nurturing atmosphere, aiming high, working hard and enjoying learning in their dance classes.  Our teachers are experienced professionals and committed to their students, passing on their passion for dance with excellent teaching. Easter and Summer Musical Theatre Workshops are led by West End professionals  with a performance for parents and friends.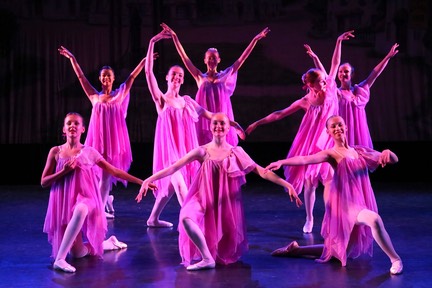 Saturday morning classes 
We offer Saturday classes in Music & Movement (6 months - 5 years), RAD Nursery Ballet (3-4 years), Pre-Primary Ballet (5-6 years) and Street Dance (8 -12 years). 
Weekday classes include Musical Theatre, Jazz, Tap, Modern, Junior Jazz/Contemporary and Ballet at all Grades and Vocational exams.  Our weekday classes can be viewed on our website here.  
Please email surreyacademyofballet@outlook.com for more information.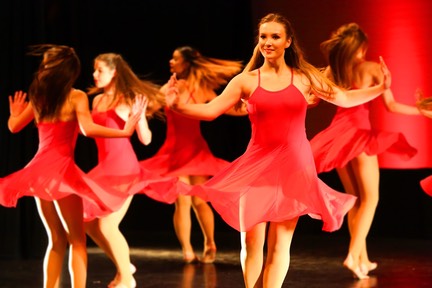 Timetable 
MONDAY URC - Miss Maisie
9.30-10.00 Nursery
10.00-10.30 Pre-Primary
10.30-11.45 Street Dance Juniors/Contemporary
11.45-12.30 Street Dance Seniors/Contemporary
TUESDAY ODDFELLOWS - Miss Ciara
3.45-4.15 Nursery Class (3-4 Year olds)
4.15-5.00 Intermediate Foundation
5.00-5.30 Pointe Class
5.30-6.30 Intermediate Ballet
6.30-7.00 PBT – Progressing Ballet Technique
WEDNESDAY ODDFELLOWS - Miss Erin
4.00-4.30 Music & Movement (2, 3,and 4 year olds)
4.30-5.30 Grade 3 Ballet
5.30-6.30 Grade 4 Ballet
6.30-7.30 Adult Ballet
THURSDAY ODDFELLOWS - Miss Grace
3.45-4.30 Grade 8 Ballet
4.30-5.15 Pre-Primary/Primary Ballet
5.15-6.00 Grade 1 Ballet
6.00-6.45 Freework non-syllabus Class
6.45-7.15 Pointe Class
THURSDAY URC - Miss Jinny
4.30-5.00 Beginners Freework Tap class
5.00-6.00 Musical Theatre
6.00-7.00 Jazz Class
7.00-7.30 Private Tap Class
FRIDAY ODDFELLOWS – Miss Daniela
5.30-6.30 Grade 5 Ballet
6.30-7.30 Grade 6 Ballet
7.30-8.30 Grade 7 Balle
SATURDAY ODDFELLOWS - Miss Maisie
9.15-9.45 Nursery class 3-4yrs
9.45-10.15 Pre Primary 4-5yrs
10.15-11.00 Primary Ballet 5-6yrs
11.00-11.45 ISTD Beginner Modern

Contact:
Rosemary Walters 
Principal 
Surrey Academy of Ballet & Performing Arts
Tel: Principal: 01342 325478
Email: surreyacademyofballet@outlook.com 
www.surreyacademyofballet.co.uk