A fantastic new health and beauty room is opening in our area and we are all invited to the party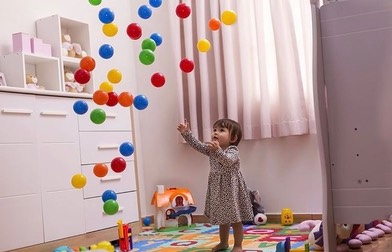 Following on from the succuss of her popular health and beauty salon in Carshalton, Local Mum Zoe Highett-Taylor is expanding her business with the launch of a brand new Utopia Health and Beauty Room.
Zoe decided to open her own salon after becoming an established therapist working in a health club and High Street salon in Chelsea and Battersea.
"Zoe's treatments are always superb," says Local Mum Laura. "Now she has a beautiful new venue - as well as her wonderful smiley face - it's perfect! My favourite treatment is her sleep-inducing facial."
Zoe is a Carshalton Mum who loves spending time with her family and friends and enjoys volunteering for various good causes. She has a passion for theatre, dancing, travelling, meeting new people and experiencing different cultures. Her passion for the beauty and holistic industry evolved whilst taking a year to backpack around Australia, New Zealand, South Pacific Islands and America.
Zoe's client care skills and her attention to detail during treatments are some of the things local mums love about the outstanding service she provides. "She brings such enthusiasm to her role," says Local Mum Roma. "She always has a smile and makes sure you leave happy. Zoe has magic hands!"
Read Local Mums' Reviews of Utopia Health and Beauty Room
Contact:
Zoe Highett-Taylor
Utopia Health and Beauty Room
Tel: 07972 062268
Email: info@utopianspa.co.uk
www.utopianspa.co.uk