If you are looking for swimming lessons for your little one, recommendations from Local Mums are a great place to start.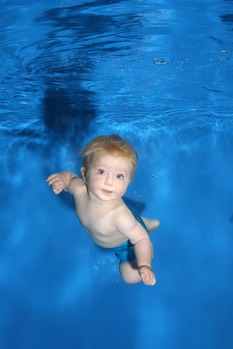 "I am over the moon with Puddle Ducks. It is without a doubt the best swimming experience we have had as a family and this is a credit to the wonderful teachers and the innovative, fun swimming programme. The old saying remains true – "you get what you pay for." I won't be going anywhere else for my children's swimming lesssons."
Rhian Lindley, Local Mum of Isabelle (age 5), Daniel and Abigail (twins age 2)
"Coming from Australia, where Joel used to attend a baby swim school, we have been thrilled with the standard of the teaching at Puddle Ducks and the nature of the class feels perfect for Joel. Joel also often speaks about his teacher after the class and obviously enjoys the experience."
Naomi, Local Mum of Joel (age 1)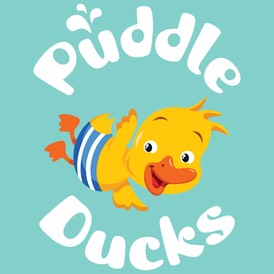 Swimming offers your baby a unique sensory experience and develops confidence in the water that lasts a lifetime, as well as truly magical one-to-one time for you and your new bundle of joy.
Taught in lovely warm pools with a maximum of eight children, our classes incorporate rhyme, music and movement based on extensive child development research. We've even had our unique class songs written by professional musicians. 
We also teach simple life-saving skills from as young as six months old - the children love showing off their life-saving skills in our Pyjama Parties!
And although we have spent many years carefully developing our progressive lesson plans to develop swimmers, our teachers adapt every activity to suit each child. Our baby-led swimming approach ensures that your child's needs are expertly fulfilled - never forcing development, but rather nurturing it to ensure a positive experience and love of swimming.
Our wonderful baby and pre-school programme is offered through six levels and we welcome newcomers at any stage of the programme at any point during the term:
Floaties (0-6 months) - we welcome babies from birth who love the freedom of movement and buoyancy that water offers. In these classes, important signals are introduced to create the basis for the coming levels. Parents also enjoy magical bonding time.
Splashers (6-15 months) - your child will be gaining a stronger back and greater head control, giving them the opportunity for swimming with woggles and jumping in. They particularly love to splash and blow bubbles
Kickers (15 months - 2.5 yrs) - toddlers love to splash, jump in, kick their legs and chase the toys, as well as interact with the other children in our fun games and activities. Most are extremely comfortable taking little swims on their own, both with woggles and unaided
Little Dippers (2-5 years) - your child is beginning to enjoy the water with some new-found independence, often extremely proud of themselves as they realise they can do so much on their own: they can enter and exit the water safely and learning to swim short distances unaided. 
Dippers (2-5 years) - focusing on coordination and propulsion... although they don't know it and with bags of confidence, they have lots of fun! Balls, woggles and floats are used to improve alignment and style whilst confident jumping in makes an enormous splash! Your youngster will now initiate their own swimming and before long, their small swims get longer. 
Dabblers (3-5 years) - this level is when you watch from poolside as your independent swimmer goes from strength to strength: a momentus occasion for both of you. We help them develop their balance and coordination further, to move smoothly and efficiently through the water.
We look forward to sharing the Puddle Ducks experience with you and your little ones.
Our classes currently run during term time in Reigate and South Croydon.
Contact us now to find out about your exclusive Local Mums Online discount! 
Please do not hesitate to get in touch for further information. We look forward to welcoming new Puddle Ducks to our classes.
Happy swimming!


Contact Natalie Archer:

Puddle Ducks East Surrey
eastsurrey@puddleducks.com
Tel: 07763 180 688
www.puddleducks.com