Local Mums recommend the best drama workshops in our area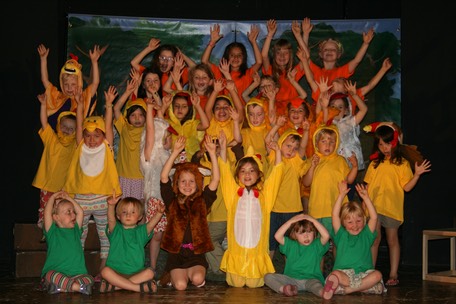 "I highly recommend Reflect Productions to all Local Mums. My daughter (6) and son (4) had a fabulous time on a recent Reflect Productions holiday course. They were made to feel part of a special group of friends by Kirsty and her team and turned from two quite apprehensive children at the start of the week to two confident and enthusiastic performers by the end."
Rachel, Local Mum
"I recommend Reflect Productions to Local Mums. My daughter has been doing drama classes for two terms now in Reception class and looks forward to them each week with great excitement. Kirsty has a wonderful, charismatic way with the children, building their confidence, self-expression and listening skills in a way that any parent would find invaluable." 
Katy Carrington, Local Mum
"I highly recommend Reflect Productions to Local Mums. I have three children who attend Kirsty's drama. My youngest is six with speech and language delay this has helped her hugely, helping her with memory and speech. she loves to attend and perform in all the amazing plays. Next is my middle daughter who is 14; she loves to take part in all the shows, helping back stage and with the younger groups. Kirsty has given opportunities to take part in LAMDA exams. Charlotte loves the variety that Kirsty teaches - singing, dancing and drama. My eldest is 15 and he has autism; Kirsty is amazing with him. His confidence has grown and this has made him have a love for drama. Kirsty is an amazing teacher who treats every child individually and shows warmth and kindness to them all."
Claire, Local Mum

Reflect Productions
Reflect Productions is a Children's Theatre Company that has been running since January 2007, delivering personalised theatre in education drama workshops and directing children's theatre projects across the Capital. 
Reflect Productions offer week-long drama workshops, throughout the holidays, for children ranging from 3 – 16 years of age.
Students, enrolling on one of our holiday drama clubs, need have no previous experience in drama or performing arts; whilst we will cover the basics of performance technique, our classes are also great for those who just need to build up a bit of confidence in a relaxed and fun environment, without the daily pressures of school to interfere.
Central to all drama work covered in Reflect Programmes is the concept of 'shared experience', as children learn and work together. Having the opportunity to learn through drama provides children with skills,drama workshops knowledge and understanding which is both unique and feeds into all other areas of their school and personal lives. Many parents struggle to find ways of entertaining their children throughout the summer months, so getting your child involved in one of Reflect's Drama Workshops could be a simple yet rewarding way of solving this problem.
Reflect Drama Clubs and drama Workshops are great for offering naturally confident young people a creative outlet, as well as helping to increase confidence in children who are inclined to be timid and shy and encouraging them to open up.
Drama teaches children how to control themselves as well as how to let themselves go, and encourages them to have fun! Reflect Productions' Drama Workshops might make a dramatic difference to your children's holiday experience and have a positive effect on the rest of their life.
We generally run holiday drama programmes, during all of the major school holidays, for the following age groups:
3 – 6 year olds
7 -1 0 year olds
11 – 15 year olds
To find out more information about our 2015 Summer Holiday Programmes please click on the links below:
3-6 year olds - Little Red Riding Hood and The Enormous Turnip
7-11 Year olds - Summer Shakespeare - Much Ado About Nothing
Contact:
Kirsty Dickson
Reflect Productions
Tel: 07952127021
Email: Kirsty@reflectproductions.co.uk
http://www.facebook.com/ReflectProductions
http://twitter.com/ReflectProd
http://www.linkedin.com/company/reflect-productions
http://reflectproductions.wordpress.com/