Successful Mums in Sutton is an exciting six week programme to support local mums who would like to get back to work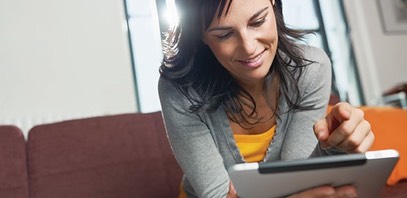 Have you been thinking of returning to work? Are your children starting nursery or school? Do you want to get back into work now your kids are older? Whatever your reason, Successful Mums in Sutton is an exciting six week programme aimed at supporting women back into work.
Successful Sutton Business Improvement District is launching a FREE six week programme with six practical workshops and coaching support this May. If you would like to get your ideas and plans on track ready to make the next move into work this could be just what you have been looking for. Whether you are considering going back to work, working for yourself or looking for inspiration to develop yourself and achieve more, a great training course can make all the difference.
Broad range
The programme will provide you with ideas, resources, confidence techniques and coaching in an environment with other women, so you can develop your networks and share experiences at the same time.
Each session runs from 10am-1pm, with time for coffee and networking covering a broad range of issues facing women moving back into work.
The specific topics in the six weeks include: New Job, New Career, New You; Working for yourself, Confident CV and Interview (the session will also consider job application forms), Be the best version of you, Brand You and Effective Networking.
Experienced trainers
As well as each session you will also get free coaching from the two experienced women trainers. The one-to-one coaching is a fantastic opportunity to clarify work goals and put an action plan in place, so once the course ends you should have identified your direction of travel.
If you are interested visit Successful Mums in Sutton to find out more and to register your interest (places will be allocated on a first come first served basis). Once you have registered, one of the trainers will be in contact. It will be necessary for you to enrol for the full programme. Or if you would prefer to talk it through before enrolling contact Jane or Ali at Suttonmums@successfulsutton.co.uk or call  0776 1615371
Starting Thursday 1st May and every Thursday afterwards, with a break for half-term, the Successful Mums Workshops are being held at the Successful Sutton Office, 1 Times Square, Sutton  SM1 1LF. 
Why not come along and be a Successful Mum in Sutton?
Read Local Mums' reviews of Successful Mums in Sutton
For more information or to book on the programme contact:
Jane Knight
Successful Mums in Sutton
Tel: 0776 1615371
Email: suttonmums@successfulsutton.co.uk
www.successfulsutton.co.uk

TO BOOK YOUR PLACE CLICK HERE