Happy Clothes – Order your laundry and dry cleaning online (Available Nov 2015). Pre-register now for your chance to win one year FREE laundry and dry cleaning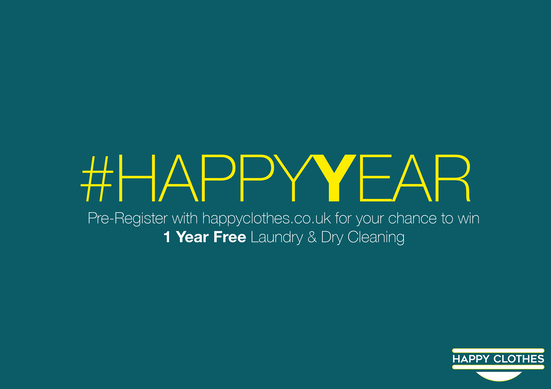 Happy Clothes is a marketplace that connects consumers with local dry cleaners for online booking dry cleaning services with collection and delivery.          
Launched in October 2015 in Greater London, Happy Clothes answers the needs of consumers on the go with less time to take care of their laundry and dry cleaning.
Therefore Happy Clothes not only facilitates consumer choice, but in fact helps the locals shops to gain exposure and to maintain their autonomy, so consumers are fully aware where the clothes are treated. 
Happy Clothes' platform offers a choice of the best London dry cleaners which propose a variety of services: laundry, washing, dry cleaning, ironing, alterations, shoe repair, key repairs and more.
In the era of Internet of things, we believe that Happy Clothes plays a key role for improving both consumer lifestyle and local shops' outreach.
Currently, we are a running a competition in Greater London: we are offering ONE YEAR FREE laundry and dry cleaning services. How to participate?  Register your name, email and postcode here http://happyclothes.co.uk/ for the chance to win!
(The online ordering service will be available in November 2015).
Tell your family and friends and let's spread the happiness!
Follow us:
Facebook: https://www.facebook.com/happyclothesuk
Twitter: https://twitter.com/happyclothesuk
Are you a dry cleaner and want to become a partner? Get in touch: happy@happyclothes.co.uk