Playgroups are a good opportunity to get out of the house and meet other mums. There are playgroups on throughout the week in Sutton. Here is our pick of the best groups on offer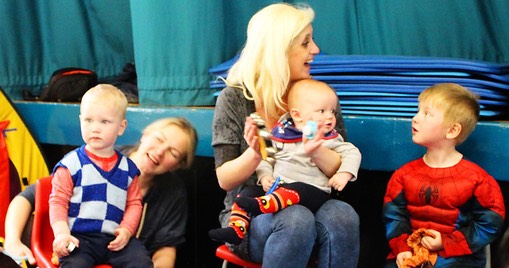 Playgroups are a great way to meet other mums in Sutton with children of a similar age. Mums that you meet at playgroups can form a vital support network as your kids grow up and start attending local schools together. Playgroups are ideal places for your kids to socialize.
Most groups have a wide selection of age-appropriate toys and messy play activities. Free-play sessions are followed by singing and rhymes.  Importantly, there's usually a cup of tea on offer too!
***Times listed are subject to change. Please check with providers that times and dates are correct before attending***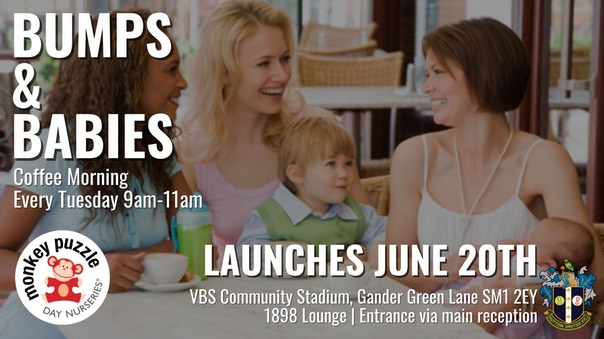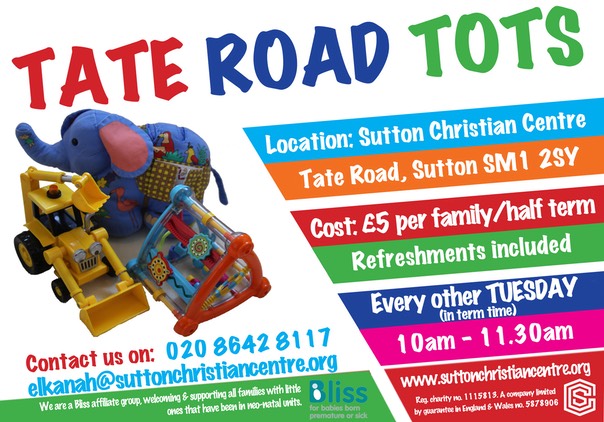 Tate Road Tots runs on alternate Tuesday mornings during term time. 
For more information on this group please contact the group leader Elkanah who will be able to help you. Her email address is Elkanah@suttonchristiancentre.org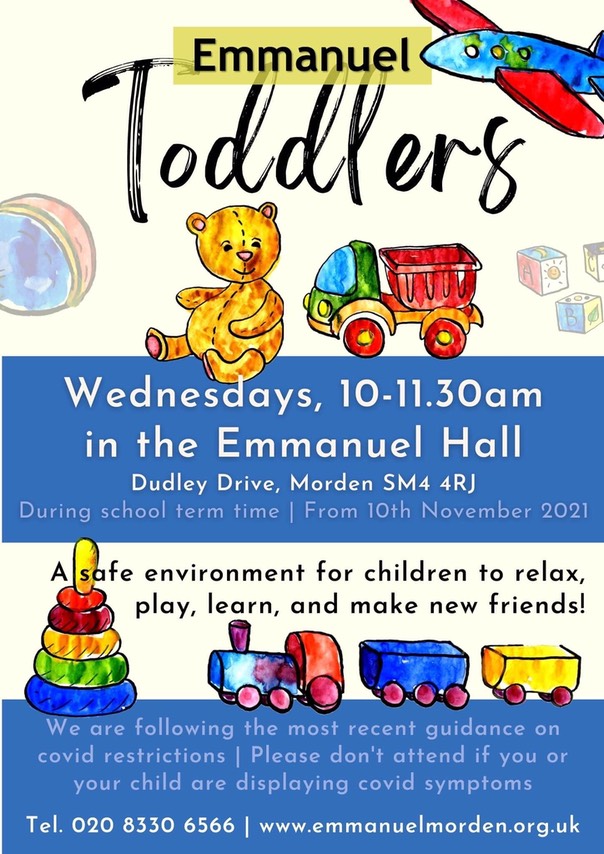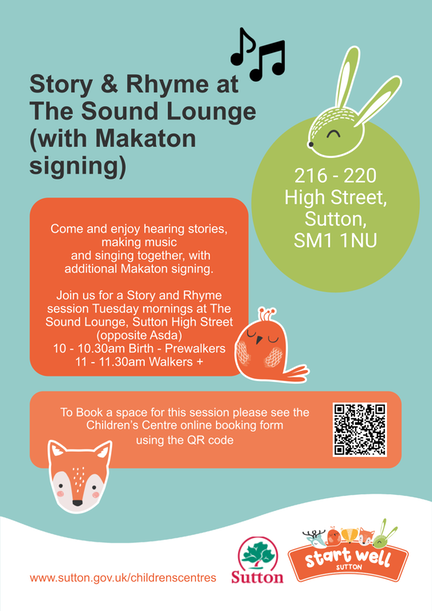 Morden Parish Hall playgroup
Tuesdays
9.30am till 11am
50p
St.Philips Church
Ruskin Drive, Worcester Park, KT4 8LG
Mondays and Wednesdays
Time: 9.30-11am
Tel: 020 8337 5122
£2.50 per family

Worcester Park Baptist Church
The Avenue, Worcester Park, KT4 7EW
Time: 9.30-11am
Contact: Charis Lambert
Tel: 020 8330 1755
Email: charis@wpbc.org.uk
Website: www.wpbc.org.uk/toddlers
Babies to Four Years.
£2 per family.
Community Playgroups
Thursdays
10am
St Joseph Hall, behind Our Lady of the the Rosary Church,
Bramley Road,
Sutton
A lovely group in an old church hall. It's been running for a few years with a lovely group of kids and mummies who want to meet new friends. We have all sorts of great activities from birth to four years including home corner, construction area, baby corner and a soft play area.
Contact:
Maria
Email: mariashirvington84@gmail.com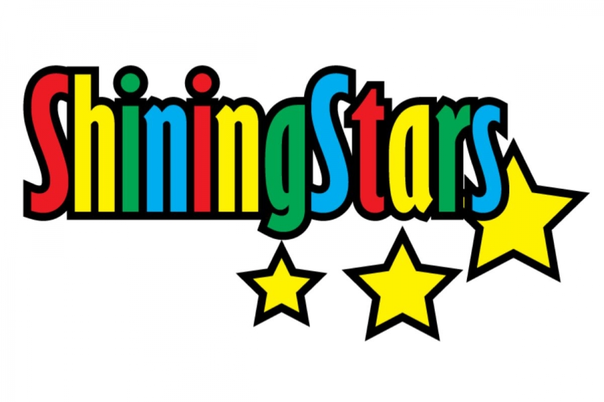 Shining Stars Toddler Group
Wednesdays 10:00am-11:30am (term time only)
North Cheam Baptist Church, Ridge Road, Sutton, SM3 9LY
Tel: 020 8644 7360
Email: shiningstars@ncbc.org.uk 
We welcome parents and grandparents looking after small children. Our aim is to provide a friendly and relaxing environment where carers can unwind and mix with others who face the joys and challenges of parenthood. The adults have a chance to chat over a cup of tea or coffee, whilst the children socialise in their own special way. We have rooms full of toys to play with and an exciting craft to enjoy creating. 
During the morning we gather together for Storytime where the children hear a story including Bible stories and can express themselves through singing and action songs.
The cost for the morning is £1.50 for adult and child and 50p for additional people.
Wednesdays 10.00am-11.30am during term time only. We sometimes have a waiting list for this group. Please contact Lisa or Hilary for more details.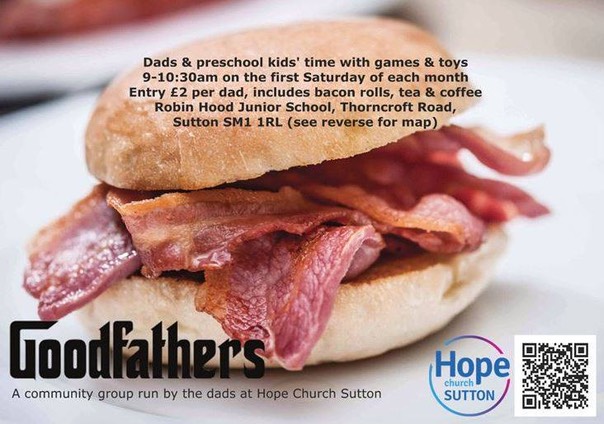 Good Fathers
Hope Church Sutton
Hope Church Sutton has launched a new Saturday play group for dads and pre-school tots. The play group meets every first Saturday of each month 9-10:30 am in Robin Hood Junior School, Thorncroft rd, Sutton. The cost is £2 per dad and includes a light breakfast and coffee. This is a very good opportunity to help mums get some rest and time for them selves, or some extra sleep. This may be particularly relevant in view of the recent closure of a similar dads' group at Manor Park Children Centre. Our next meeting of our dads' play group will be on 4th February, this Saturday, and then on 4th March, 9am. Then on, it will be held every first Saturday of each month. 
Bluebirds Parent & Toddler Group
Christ Church Hall, Christchurch Park, Sutton, Sutton Surrey SM2 5TN
Monday afternoons in termtime 1.45-3.00pm. Small, friendly group. Safe, welcoming place for children to play with lots to do while parents make new friends. New members welcome!
Opening Times: Meets Monday afternoons in term time 1.45-3.00 pm (not Bank Holidays)
Age range 0-3
Crown Road Parent & Toddler Group
Crown Road Baptist Church, Crown Road, Sutton Surrey SM1 1RT
Opening Times: Tuesdays 9.30- 12pm
Open term times
No booking required, just turn up
We ask for a £2.50 donation to cover refreshments etc.
Contact: Mrs Beverley Phillips
Crown Road Baptist Church leader
Email: admin@crownroadbaptist.org
Funtimes Holy Family Parent & Toddler
Holy Family Church Hall, Sorrento Road, Sutton Surrey SM1 1QU
Opening Times: Tuesdays - 9.30am - 11.30am, term time only
Our Lady of the Rosary Parent & Toddler
St Joseph's Hall, Bramley Road, Sutton Surrey SM1 4NN
A large church hall with plenty of room for children to run around and play
OPEN IN THE HOLIDAYS!
Also there are a wide selction of ride-ons, toys, books and different crafts each week to keep any age amused while you have a coffee and a chat.
Free-play 9:30 till 10:40 followed by healthy snacks and then music time, finishing at 11am
Non-religous volunteer run group welcome to all. There is no waiting list, although does sometimes get busy so first 20 only are admitted.
Opening Times: Thursdays - 9:30am to 11am all year round!
Ages 0-4
All carers welcome. 
Very relaxed & friendly group - help yourselves to tea and coffee and biscuits from the kitchen.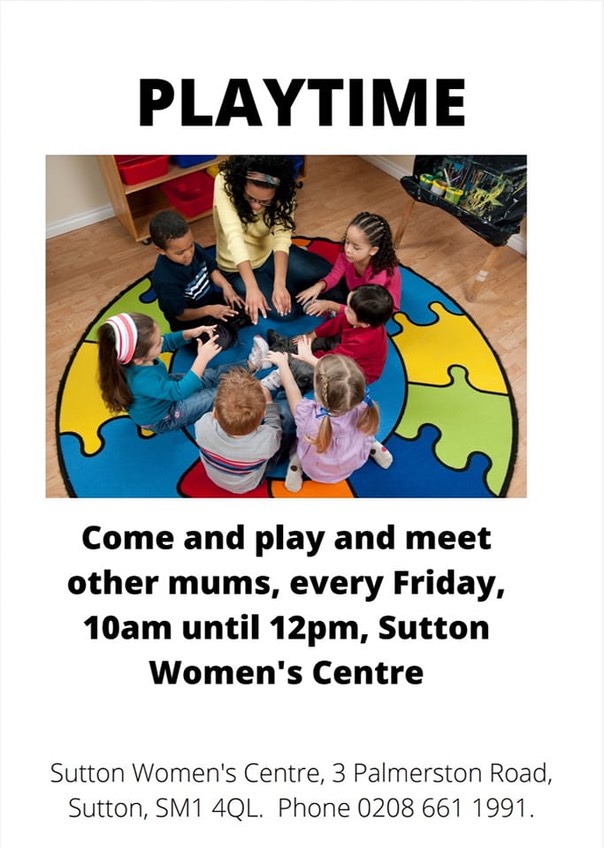 Playtime Sutton Women's Centre
Sutton Women's Centre, 3 Palmerston Road, Sutton Surrey SM1 4QL
This is a mother and toddler group with a difference – both you and your children are guaranteed a friendly welcome! 
Friday from 10.00 until 12.00
Structured activities, including outdoor play, are provided by qualified crèche workers for older children, whilst mums and babies relax.This small inclusive group aims to keeps numbers to a minimum so that they can provide best quality of attention to children and no mum gets to feel left out. Please ring or email to register your place in advance. You will be sent an application form.
Cotact:
Liz McGarry
Centre Manager
Hope Hoppers
Every Monday term time, 10-11am for toddlers and parent/carers, at Back Door, The Secombe Theatre. It is an interactive session with singing, movement, a story and refreshments for parent/carers. The first session is free and then £20 for a full term. Email to register your place: hopehoppers@hopechurchsutton.org.uk.
Storytime at TazZa
188 High Street, Sutton Surrey SM1 1NR
Due to the popularity of the 10:30am session we have now increased to two 30 minute sessions each Thursday (term time only) , starting at 10:30am and 11:30am. Entry is still FREE for both sessions
Check www.tazza.co.uk for more details.
Story time geared for toddlers at 188 High Street (above TazZa Coffee) pram park - excellent coffee, cakes and nibbles at TazZa.
Sutton Youth Centre - Robinhood Lane
Robinhood Lane, Sutton Surrey SM1 2SD
A friendly group very near to Sutton shopping center and local schools. Open to mums, dads, grandparents and carers.
Opening Times: Open Thursday mornings 9am - 11am (Term Time Only)
Age Range Birth to 5
Craft Activities
Song Time
Juice & Biscuit for Children
Tea/Coffee & Biscuit for Parent/Carer
The Wendy House
The Guide Hall, Clarence Road, Sutton SM1 1RJ
The group is run by volunteers from Vineyard Church Sutton and from the local community.
We endeavour to provide a safe and enjoyable place for children and their parents or carers to play, learn and socialise. We provide a range of stimulating and age appropriate toys and activities including a role play area, playdough and craft activities, ride-ons, baby playmats, an outdoor play area, song time and much more. We would love to see you there.
Opening Times: Children are welcome from birth to 4 years and the cost is only £2.50 per family including refreshments. We are open on Mondays - 9.45am to 11.15am and Tuesdays 9.45-11.15. Both groups are popular on Monday and Tuesday with waiting lists, but do feel free to visit and we will put your name down.
Toddler Time
Sutton Salvation Army Church, Benhill Avenue, Sutton Surrey SM1 4DD
Toddler Time is a friendly community group open to all pre-school age children, parents and carers led by volunteers from the church.
Opening Times: We currently meet two mornings a week [Tuesday and Wednesday] from 9:30am - 11am term time only, with time to play, sing, laugh, eat, make new friends and support each other. Booking in advance is essential and can be done online through our website! Our friendly team will register your details during your first session. Doors open at 9:30 but you are welcome to come and enjoy a pre-Toddler Time drink in our fair trade coffee house, Tariro. Visit www.suttonsa.org and click on Toddler Time to book online! Please also enter your email address on the homepage to subscribe to our email updates.
Our timetable currently looks like this...
09.15-10.00 : Craft activity / free play
10.00-10.15 : Toast and drinks
10.15-10.45 : Free play
10.45-11.00 : Pack away and song time
Feel free to contact us with any questions or suggestions - we'd love to hear from you!
Tots & Toys Parent & Toddler Group
Chiltern Church, 83 Chiltern Road, Sutton Surrey SM2 5QY
Very friendly staff and parents. There is a big play area including a see-saw, a slide, children's prams, push along toys. Also there are some activity tables including jigsaws, playdough and a whole variety of craft activities on a rota basis.At each session there is a story time with biscuits and drinks. At the end there is a fun song time which includes the opportunity to celebrate birthdays.

There are two sessions a week (term-time only):
Tuesday 10.15am - 11.30am (0 to 4 year olds)
Thursday 10.15am - 11.30am (0 to 4 year olds)
Cost - £3 per family for all sessions.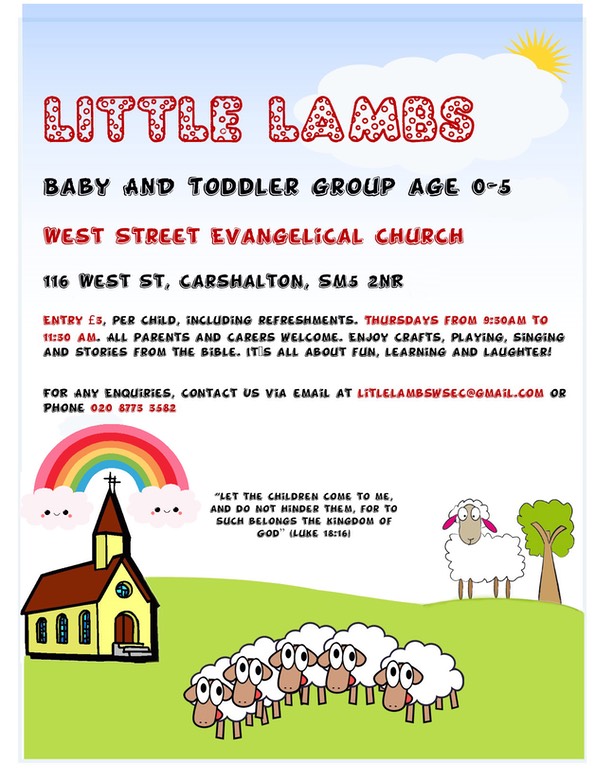 Little Lambs runs every Thursday morning in 
term time 9.30-11am. 
Venue:
West St Evangelical Church, 116A West St, Carshalton 
SM5 2NR
Contact:
Tel: 020 8773 3582
Email: littlelambswsec@gmail.com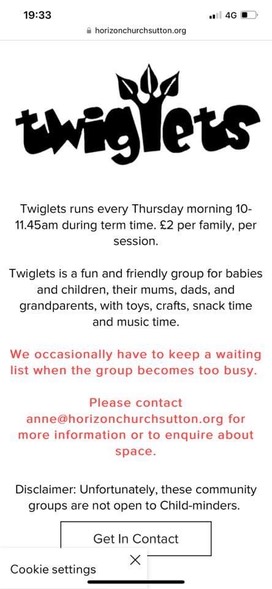 Trinity Toddler Group
Trinity Church, Trinity Hall, Hill Road, Sutton SM1 1DZ
Opening Times: 9am to 11am
Contact: For more information contact Sheila Booth telephone 020 8715 0514 or email m.s.booth@blueyonder.co.uk.  Please contact us to join a waiting list - please don't just turn up.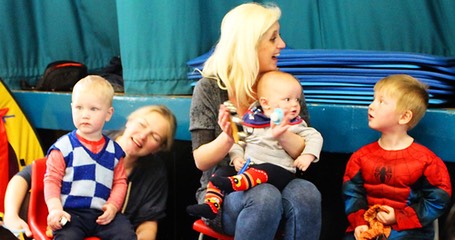 St.Pauls
Howell Hill, Northey Avenue,
Cheam, SM2 7HS
Time: 9.45-11.15am
Tel: 020 8224 9838
Email: office@saintpauls.co.uk
Website: https://www.saintpauls.co.uk/Groups/287940/Young_Families.aspx
£2 per family
There is a playgroup on Friday mornings at The Hamptons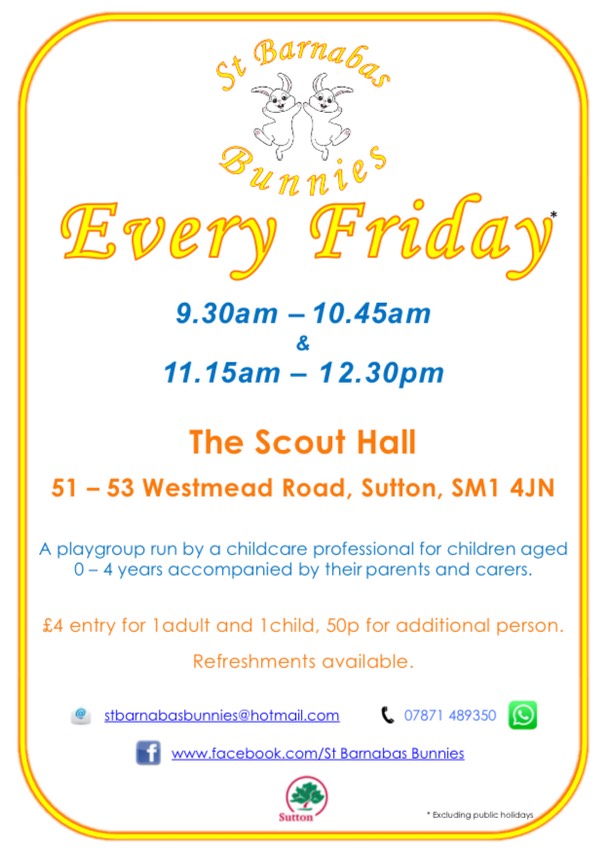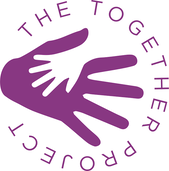 Join us for our NEW Songs & Smiles in Banstead Manor Care Home
Songs & Smiles is an intergenerational music group for 0-4 year olds, their grown-ups and older people, held in care homes and assisted living schemes.
We sing, move, play, make friends and have lots of fun!
Join us on THURSDAYS at 11.00AM at Banstead Manor Care Home, 8 Brighton Road, Banstead, SM7 1BS starting on 20th April.
The sessions are FREE/donate-what-you-can, they make people dance with joy, cry with laughter and create long lasting friendships so everyone has something special to look forward to. They are relaxed and informal and we even provide refreshments at the end! 

We'd love to see you there. Book your space here now: https://thetogetherproject.org.uk/songs-and-smiles
Contact:
Jenny Reed
Content and Communications Manager
Tel: 07747 004491