Local Mums recommend the best hairdressers in our area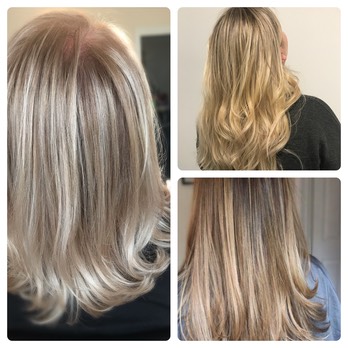 "I highly recommend Hair By Helen to Local Mums. This lady turned into my fairy godmother on my wedding day. She managed to produce my dream wedding hairstyle on my big day and it lasted all night. This was no easy hair style either as when I was searching for quotes everybody turned me down and said it was impossible. After doing our amazing hair Helen even helped me get dressed as well as assisting with my daughters aged 10 and 5. Helen also stayed with me to the very end before my walk down the aisle where she placed my veil. I can't recommend this lady highly enough." 
Alyishia Alladin-Ghefur, Local Mum
"I recommend Hair By Helen to Local Mums. Helen has been cutting and colouring my hair for a couple of years now. I am always pleased with the result. I love having Helen to do my hair for me in the comfort of my own home and it is always good to catch up."
Diane Hilliard, Local Mum
"I highly recommend Hair By Helen to Local Mums. Helen has just been to visit me and has done a fantastic job on my fine and dead-straight hair. It was exactly as I wanted so well done Helen! I am very happy to recommend her to anyone who is wanting a friendly and very efficient mobile hairdresser to visit. Five stars for Helen!" 
Sue Camber, Local Mum

"I recommend Hair By Helen to Local Mums. Helen is a fantastic mobile hairdresser who always listens to the clients. I love my new cut and colour that she did yesterday for me. I always feel great after a visit from her, we have such a laugh and I don't have to leave home. Her prices are very reasonable. Helen as become a lovely friend as well as my hairdresser." 
Ann Punshon

"I highly recommend Hair By Helen to Local Mums. Helen did an amazing job with my hair. I wanted more natural looking highlights without a problem with regrowth and she did it perfectly. Helen came to my house prior to my appointment to discuss colours and the look I wanted to go for and did her best to fit me in before Christmas. I will definitely book again."
Jess Blakley, Local Mum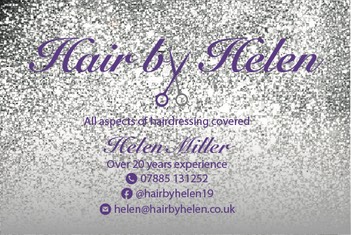 Hair By Helen
I am a local freelance hairdresser with 25 years of experience in hairdressing. I am based in Chessington and work in all the local areas. Please feel free to contact me for prices or just for a chat about your hair.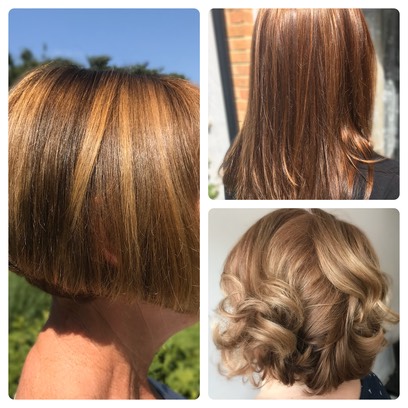 My services include: 
Cuts women/men/children
Blowdry
Shampoo/sets
Perms
Highlights
Full tints
Fashion colour techniques
Hair up/ wedding/ occasion hair
1-2-1 Workshops for braiding/buns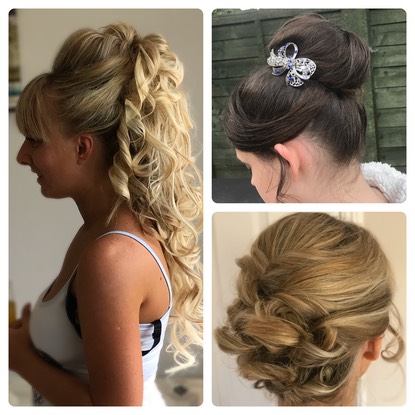 I will be starting lessons for mums/dads/nannies/carers or anyone that has a little princess who wants to know more about styling hair.
This will include basic braids/buns stylish ponytails.
Also any questions answered on problems you may have currently with any of these hair dos.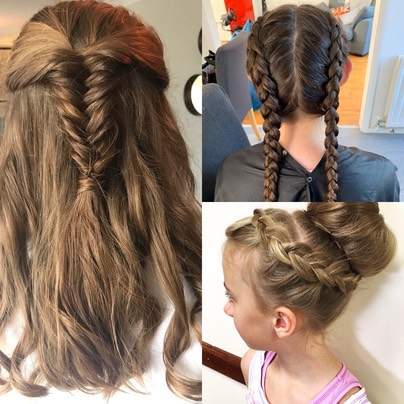 I will be doing
1-2-1 90 minute session £35
2-1 2 hour session £60 if you have a friend that would like to learn too.
I will bring a hairdressing hair mannequin with me which we will use to do the basics and then if possible use your little princesses real head of hair. 
I am aware that little princesses don't always like to sit still for long so this is the perfect compromise!
Contact:
Helen Miller
Hair By Helen
Tel: 07885 131252
Email: helen@hairbyhelen.co.uk
Hair By Helen on Instagram
Hair By Helen on Facebook