Local Mums recommend the best art classes in our area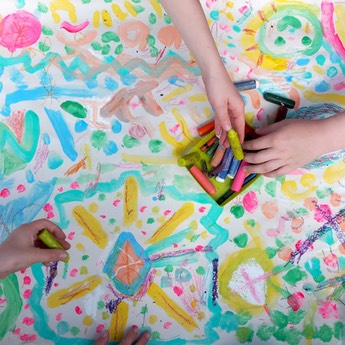 "I highly recommend Johnny & Andy Art Classes to local mums. I spent the day with Emily at the St Nicholas Centre offering free crafting and her offer is super!"
Joanne Cavey, Local Mum
"I recommend Johnny & Andy Art Classes to local mums. Emily is a very talented artist and designer. She is full of amazingly creative ideas and uses different fabrics, papers and textiles together with wonderful colours."
Sarah Hurcum, Local Mum

"I highly recommend Johnny & Andy Art Classes to local mums. We just held a space party for 12 six year olds, beautifully handled by Emily. Not sure what magic she used but all 12 kids sat and created a universe canvas artwork from scratch. It was amazing!"
Caroline Bolton, Local Mum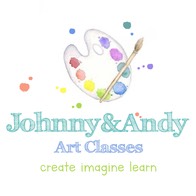 Johnny & Andy Art Classes
*After School Art Classes starting this September at the Thomas Wall Centre in Sutton*
Art can build self-esteem, resilience, creativity and independent thinking. Regular classes can improve skill and knowledge as well as enabling them to form new friendships with other local children.
We will be working with all sorts of wonderful materials from watercolours to clay so this is a great chance to have lots of creative fun but without any mess at home!
Our Portfolio Builders class is for secondary students who are considering Art at  G.C.S.E. and would like extra curriculum based tuition.
Classes start on 9th September and are run by Emily Rees, local primary school art teacher and designer. DBS Checked and First Aid trained.
We have three classes:
Mini Matisse (6-8 years)  Monday at 4pm until 5:15pm. £50 per half term.
Primary Picasso (9 -11 years) Monday at 4:15pm until 5:30pm. £50 per half term.
Portfolio Builders (11 years+)  Monday 6pm until 7:15pm. £55per half term.
Please follow us on Instagram and Facebook @johnnyandandy for regular updates and information on local events. Or visit our website www.johnnyandandy.co.uk for class times and prices.
You can also call Emily on 07854 800374.
Contact:
Emily Rees
Tel: 07854 800374
Email: johnnyandandyart@gmail.com
www.johnnyandandy.co.uk